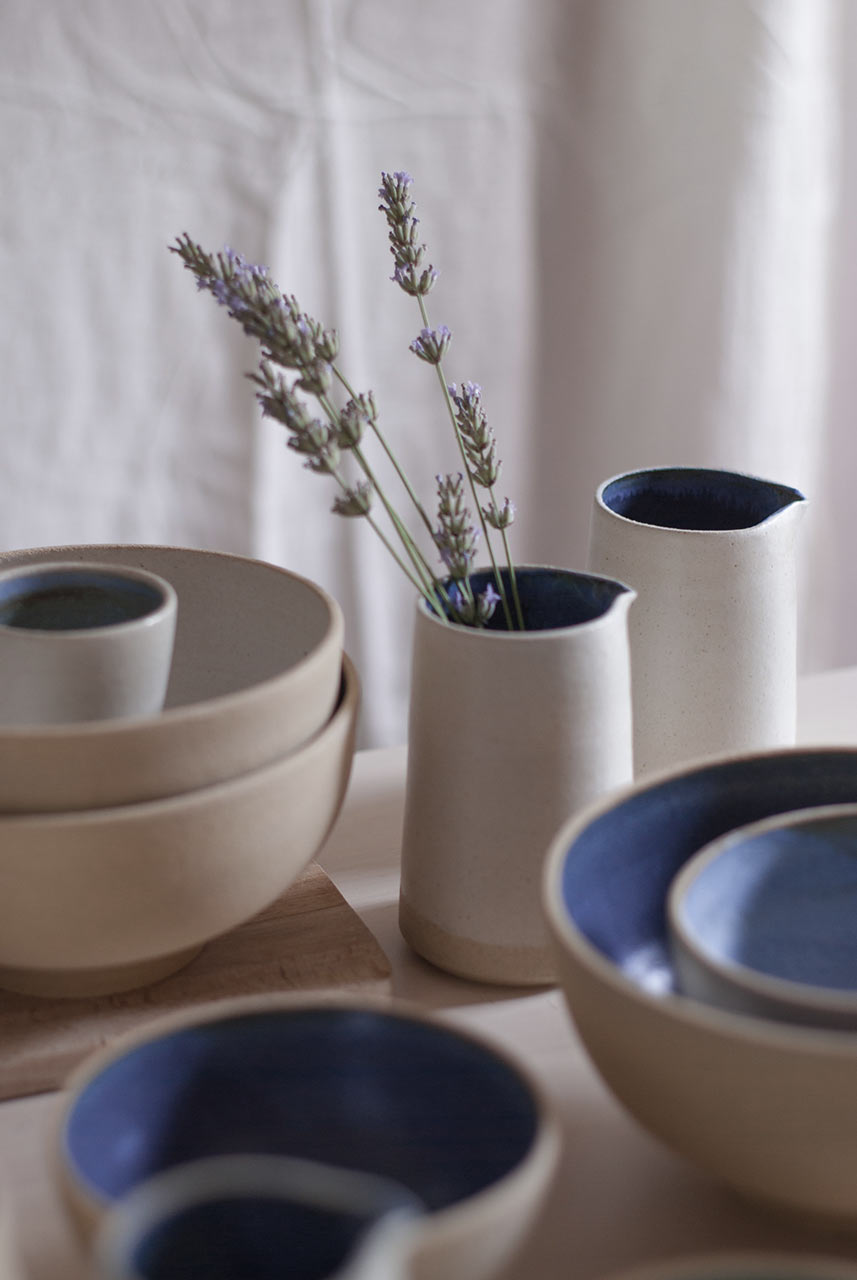 LIST YOUR BUSINESS ON THE SLOW LIVING GUIDE
To say that it's not easy to stand out in the crowded online market place is, well…an understatement. Your posts almost immediately disappear into this insatiable void that is social media and advertising on these platforms is costly with questionable results at best.
So, how do you create more awareness for your brand, reach new potential customers and increase sales of your products or services?
You're in the right place! The Slow Living Guide is the home where beautiful small businesses – who share values like slow, simple, soulful and sustainable – come together so they can easily be found by their audience. Consider it your extra online marketing touchpoint and become more visible in a way that doesn't involve shouting louder or using your elbows. Instead, you'll be part of a wonderful group of like-minded brands that amplifies your voice and supports you while building and running your online business.
And it's getting even better, because apart from a small entrance fee that allows me to run this platform, it's a FREE listing!
The Slow Living Guide is a platform that brings together small businesses with a slow living ethos and makes it easier for the right people to find them.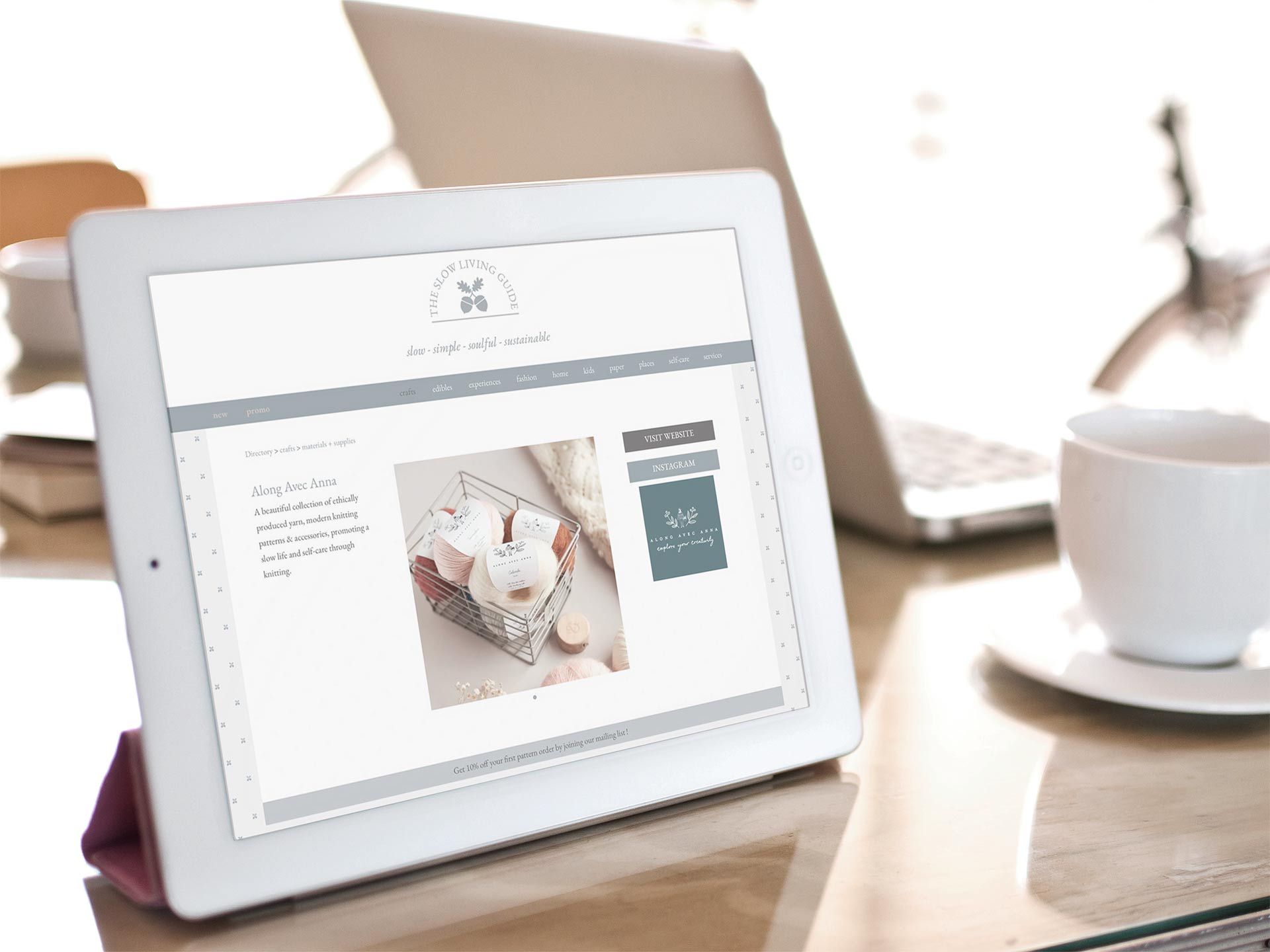 Your business fits in perfectly when your products or services…
↟ Contribute to a sense of calm, cosiness and/or positivity
↟ Are designed and created to enjoy the simple things in life
↟ Are high quality and sustainable
↟ Are aimed at a UK audience
In short: you are an advocate for our values slow – simple – soulful – sustainable!
With these criteria we ensure that TSLG is a place where people love to come to spend a slow moment, browse at their leisure, get inspired for slow & seasonal living and find a wonderful line up of small ethical brands as an alternative for high street shopping.
If you run a small ethical business, then I'd love to offer you a free listing in our directory. Here it can be discovered by people who are interested in slow living and a more sustainable way of life.
With a TSLG business listing you benefit from having another marketing touchpoint online, getting a high-quality link to your website (and social media) that boosts your SEO and becoming part of a wonderful community of like-minded brands.
Have a look at what's included in a business listing and sign up today.
I'd love to welcome you!
↟ Your own business page in The Slow Living Guide directory with 3 brand images + 1 portrait image, a business bio, 1 website link and 1 social media link.
↟ Introduction on TSLG socials & newsletters.
Your investment:
Business listing – free
One-time contribution to TSLG platform – £ 15
Optional:
↟ Changes to your page – £ 15
↟ Backend access to your page – £ 50 per year
'It is wonderful to be part of TSLG small business community. It's a fantastic directory for like-minded people and potential customers and I regularly notice clicks through to my website.'
'I'm very excited to be part of TSLG. I love the content and look of the website and it's the first directory I've been included in that I feel aligns with our ethos and company values perfectly.'
'I've only recently started to offer my work online. The opportunity to be listed in TSLG directory will definitely help me promote my work to the right audience and build my craft business.'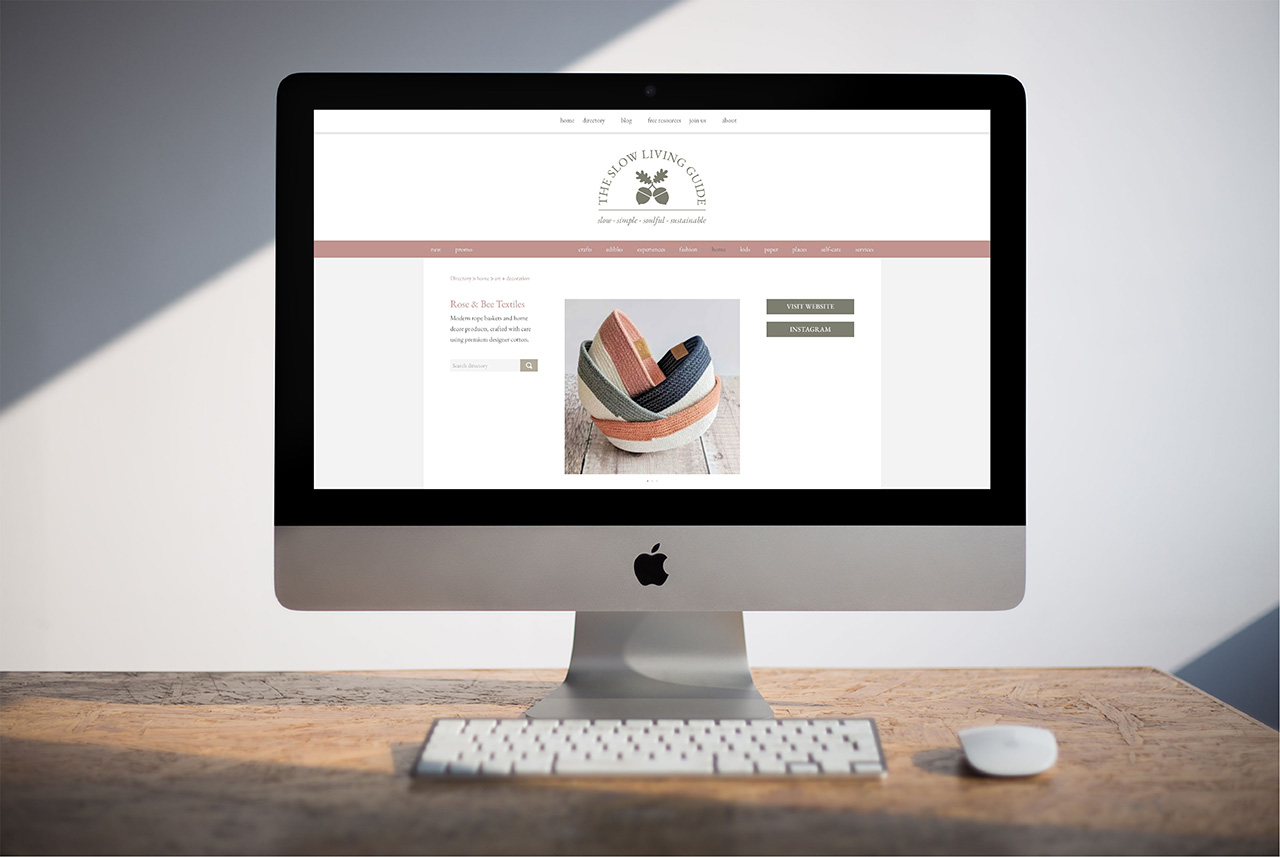 Fill in the form below and send it in.
If I think we're a good match, I'll confirm your acceptance within 3 work days and send you a request for additional information and a link to pay the start up fee.
I'll create a page for you, send it to you to review, publish it and then introduce you to TSLG audience on my socials and in my newsletters.
That's it! You'll have a beautiful presence on our platform, your visibility will grow and you'll benefit from all other advantages of being part of The Slow Living Guide's wonderful community of small sustainable brands.
I respect your privacy and will never share your information with others.
Will my business be accepted for a listing?
If you've read this page and you think your business is a great match with our values – slow, simple, soulful, sustainable – then I probably find that too! Please don't hesitate to get in touch, I'd love to hear from you.
How long does it take to get my listing online?
Once you've signed up, I'll get back to you within 3 work days. If you're accepted, I'll send you a link to where you can upload the input I need to create your page. Depending on when I receive your content, I'd say the whole process could be finished within a week.
What if I need to make a change to my listing?
There are several options for making changes to your page.
To keep The Slow Living Guide as up to date as possible, I require you to inform me about major changes in your business, such as your business name, web address, social media handle or if you're ending your business. Send me an email and I'll update your listing with this new information free of charge.

If you would like to make some branding changes, such as replace your images with new ones or add an updated bio, I can do this for you for a small fee of £ 15 per event. Just send me an email with your desired change(s) and I'll get back to you about it.
If you'd like to have the option to change your listing any time you want, you can opt for a listing with backend access. For a fee of £ 50 per year you get access to your page and as a bonus you get extra images and links to add to your page.
Why are you offering listings for free?
For the near future, it's important for The Slow Living Guide to grow. In number of followers and subscribers, but also in quality content on the website and the number of businesses in the directory. That's why I want all small online businesses that share the values of TSLG to be able to join this platform without commercial interest. I offered paid listings in the past and noticed it created a threshold for many small business owners because they were not willing or able to pay the fee. So, I decided to look for other ways to fund this platform. Especially in the current economic climate, I love to offer this support to the slow living business community. I see it as a challenge to find alternative means to cover the cost of running TSLG and trust that it will lead to something good.
How do you fund this platform?
To cover the costs of running this platform, I ask every business owner who joins the directory a small one-time contribution of £ 15. Contributing is also open to anyone who values The Slow Living Guide and wants to support it via this link. Besides that, I'm offering options for sponsored blogposts, affiliate links and advertisements which of course have to comply with the values of The Slow Living Guide.
As a business, what can I do to support TSLG?
Apart from monetary support, there are a lot of ways that are equally valuable to help The Slow Living Guide in its quest of becoming the go to place for slow living enthusiasts!
You can share about (being part of) The Slow Living Guide on your social media, newsletter and/or a blog.
You can place a link to The Slow Living Guide on your website, for instance on your media page, stockist page, a blog or any other place that you see fit.
You can refer your business friends and motivate them to sign up for a free business listing.
Hello! I'm Marjolyn, founder of The Slow Living Guide. I created this platform because I wanted to bring together those seeking and those offering inspiration, products and services with a slow living ethos.
My personal journey led me to believe we need to redefine success in this fast-paced world. That we shouldn't always strive for more, bigger and faster, but instead make time for the things that really matter to us, simplify our homes and lives, choose eco-friendly options and be mindful if and where we spend our money. Thoughtfully designed products and services, sustainably made goods and personal connection are important to treasure and support in this age of fast living and mass-consumption.
A growing number of people is seeking to embrace a slower, more sustainable lifestyle and would love to buy from small businesses that share their values. With The Slow Living Guide it's my intention to help them find small independent brands with a slow living ethos while supporting these brands by raising their visibility.