How Letting Go Is The Key To A Slower Lifestyle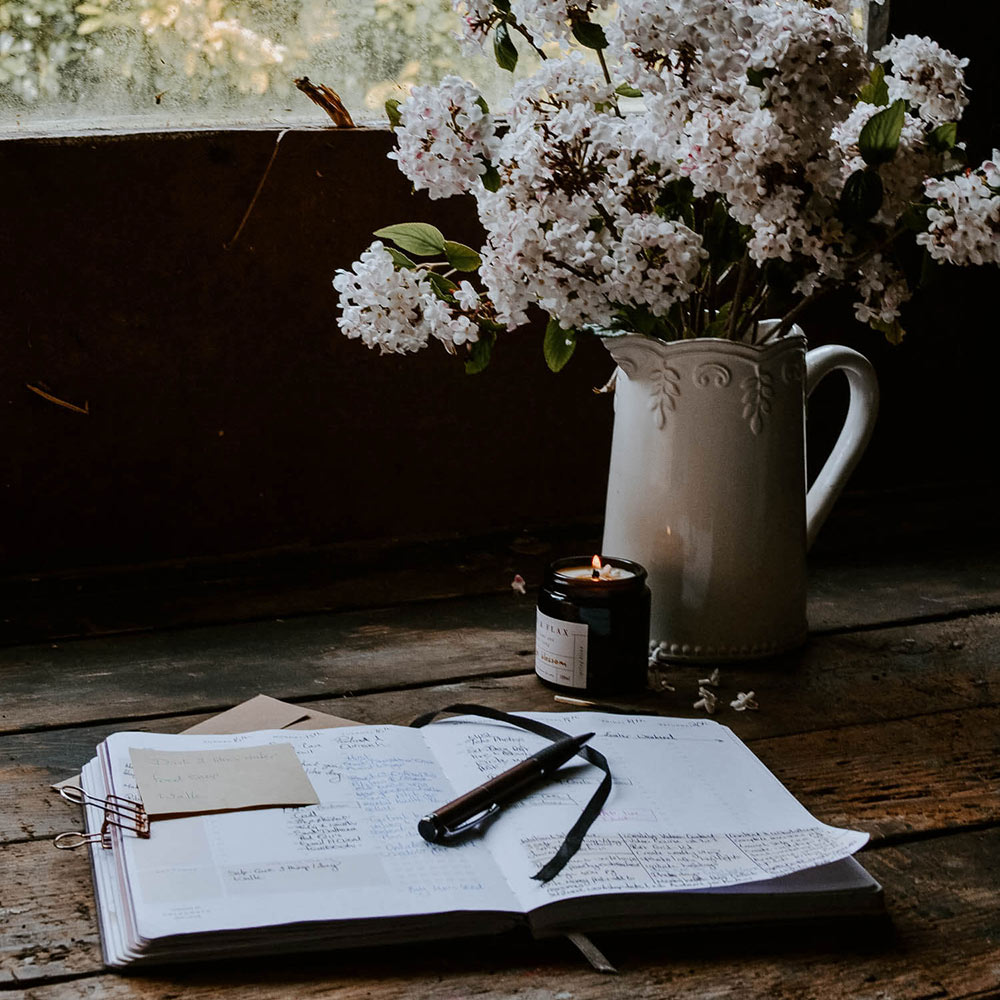 As a creative business coach, a lot of people ask me for my tips on productivity. They want to hear about the one magic trick that helps you squeeze your 20-item to do list into 10 minutes. And this is the approach I would have once taken, looking for the tools that would save me a few minutes here, and few minutes there. It wasn't until I started to struggle with anxiety and depression that I learned there was a different, more fulfilling way to live and work.
As I was growing my business on the side of my 9-5 job, I started experiencing panic attacks and waves of depression. The stress of my corporate job combined with growing a business and dealing with other curveballs coming into my life left me lying awake at night, my body fizzing with adrenaline and my heart hammering in my chest. Every commute to work and catch up with friends became a mountain to climb. I eventually got signed off work by my doctor.
I knew I needed to make a change, to heal myself. I set about replacing being glued to my inbox and ever-present on social media with long rambling walks on blustery hilltops, reading by the warm glow of the fire and decluttering my home. With more time and space, I started approaching each task and activity more mindfully, more in the present and in turn my racing mind started to calm.
'I set about replacing being glued to my inbox with long rambling walks on blustery hilltops'
After a few weeks away from the screen I checked in on my business. To my surprise, although I'd only done the absolute essentials to keep it ticking over, people were still taking my courses, listening to my podcasts and delving into my archive of my blog posts.
In the same few weeks I'd seen identical results from decluttering my home. I expected to regret getting rid of one or two things, but instead my home had become a sanctuary of calm, and less physical stuff somehow meant that my mind felt like it had been decluttered as well.
By being forced into a slower pace of life I discovered that the magic in life (and indeed in business too) is in doing less, and focusing on the few things that have the biggest impact and bring the most joy.
I started to experiment with this theory by creating a picture of what I wanted my lifestyle to look like in an A3 sketchbook and figured out what I needed to let go of, to enable it to happen. I looked at everything I was doing in my business and started to let go of the commitments and tasks that weren't having enough of an impact for the time they were taking me. I planned out the steps I needed to take on an offcut of wallpaper and hung it on my wall.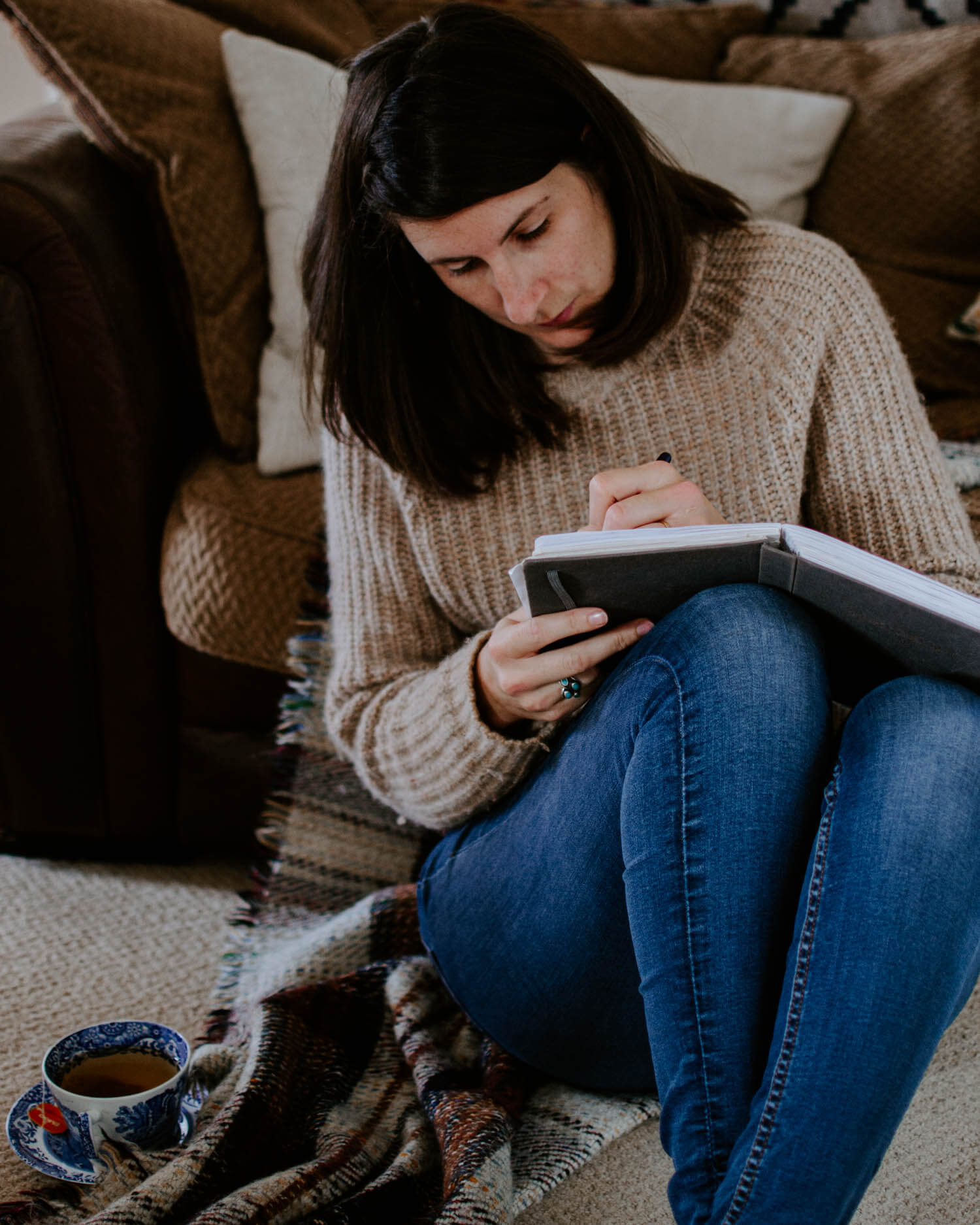 As I saw more and more evidence to support my theory, that this secret magic trick to boosting your productivity and having a more fulfilling lifestyle was in fact to do less, I got more confident with letting go. It felt like the hand break had been taken off in my business and I suddenly had time and space to actually live the lifestyle I had been dreaming of when I started my business.
By intentionally getting clear on what I wanted to achieve and then defining the steps it would take to get there, including the things I needed to let go of, I edged closer to the lifestyle and business I have now, step by step.
Don't get me wrong, I still have occasional waves of anxiety or depression, and boring admin to deal with (as we all do) but mindfully and intentionally simplifying your lifestyle by letting go of all of the things that aren't serving you, is a sure way to uncomplicate things, find more joy and create the slower lifestyle you long for.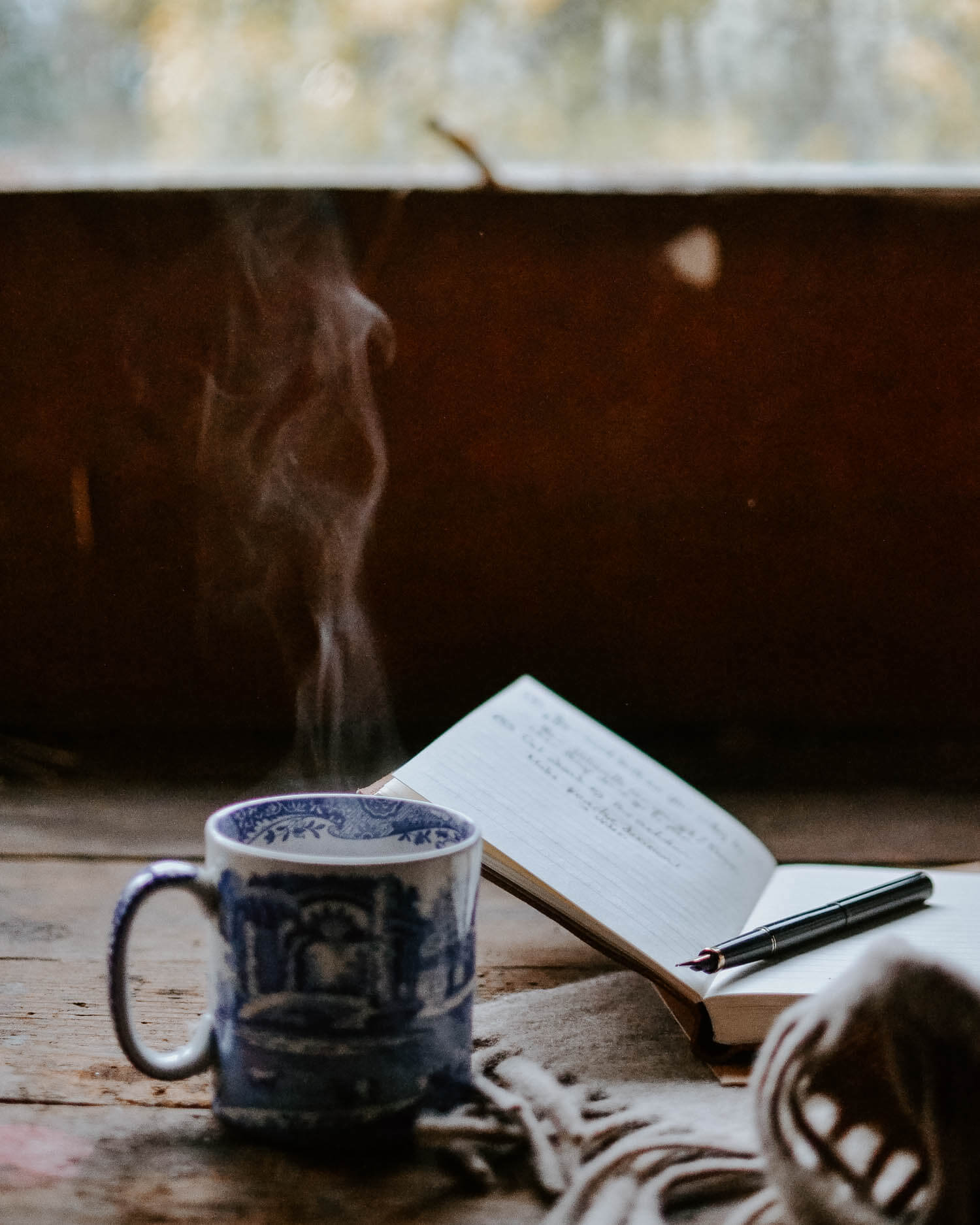 A few pointers on building your confidence with letting go
My confidence with letting go and doing less came from decluttering my home. It helped me find physical space around me which led to more blank space in my mind. So here are a few ways that will get you flexing your letting-go muscle. The more you use it the easier it'll get. 
~ Declutter that messy kitchen drawer (we all have one of those)
~ Organise and delete the files on your computer desktop, or the folders on your laptop
~ Look at your diary, decide which commitments aren't exciting you, or that you're doing just because you feel obliged to and cancel some of them
~ Look at your to-do list and ask yourself what you can let go of, and just not do at all. Challenge yourself to let go of at least three tasks from your list. 
The more you flex your letting-go muscle, the stronger it'll get and the more comfortable you'll get with letting go. Whether it's letting go of commitments, work tasks, possessions or even digital files it all contributes to creating space for the things that bring you joy and more meaning to your life.
Josephine Brooks is a creative business coach whose mission is to help creative business owners build a business that enables them to live the holistic lifestyle they ache for. But her philosophy isn't about being busy and striving to get more done, it's all about doing less and focussing on the most impactful projects and tasks. Aside from her work, Josephine is a self-confessed country bumpkin living a slow and seasonal life in the Hampshire countryside. She can often be found in her wellies walking her two dogs or drinking many cups of tea from the garden in summer, or by the fire in winter.
Would you like to receive inspiration from The Slow Living Guide regularly?
Sign up for the newsletter here.
Practical, guilt-free tips to make sustainable Christmas gift shopping a mindful, purposeful and enjoyable experience.
Follow our guide to make your life cosier and create some winter home comfort from the inside out during the frosty winter season.
Cultivating a slow brand is about more than design. It's a commitment to thoughtful business practice and means taking the time to deep dive into the core elements of your brand—from strategy and styling to storytelling—to ensure they work in harmony.