Holistic Living  |  Amy Bateman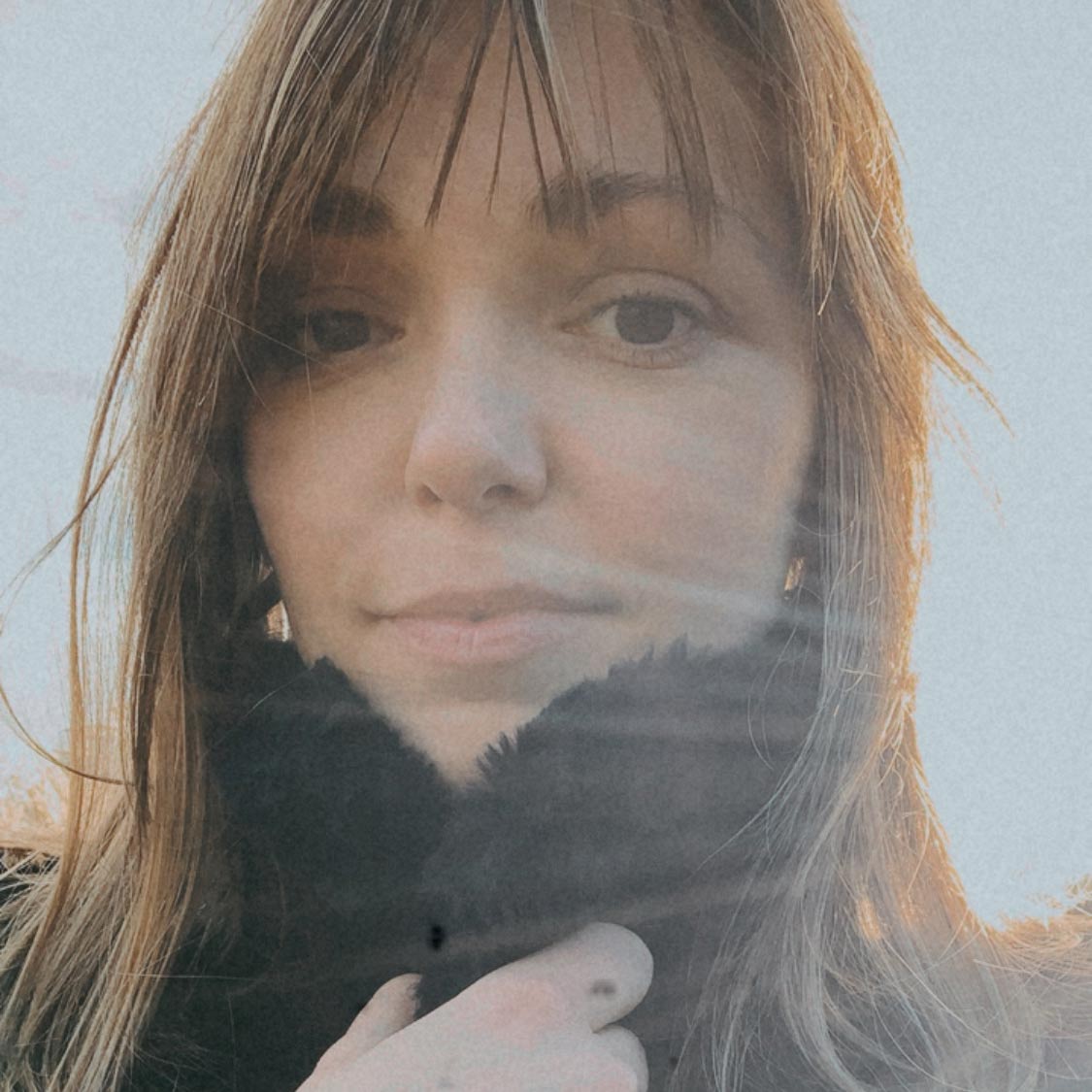 'To me holistic living is about living a life that is as closely connected to nature as possible, from the foods we eat, to the products we use, to the way in which we choose to spend our time.'
Amy is a holistic coach and through her coaching business Face Of Nature she provides women with nutritional guidance, skincare advice and mindfulness sessions. She lives with her husband and two children in the beautiful Peak District, where she finds that
just being in nature, grounding and observing is the perfect antidote for stress and anxiety.

We talk to Amy about the importance of looking at our wellbeing in a holistic way, about her vision to empower women to live naturally and in alignment with the seasons, and she shares some practical examples and simple ways to take first steps towards a more holistic lifestyle.
words by Marjolyn Poutsma and Amy Bateman / images by Amy Bateman
Perhaps we could start with you telling us a little bit about yourself ? 
'Thank you so much for inviting me to share a bit about my story. First and foremost I'm a mother to two beautiful children. The journey to becoming a holistic coach and therapist was born out of my own personal struggles after a difficult pregnancy with my second child. I live with my husband and two children in the beautiful Peak District with the hills on my doorstep. I love nature, all things wellness, good food, holidaying in Wales, reading and spending time with my favourite people.' 
Holistic living is an approach to life that more and more people are embracing and starting to believe in. What exactly is holistic living? What are the benefits of embracing a holistic lifestyle? 
'To me holistic living is about slowing down and listening to your body and honouring each facet of your being.  Holistic living embraces the key pillars of health and wellbeing –  it isn't just based on one thing. Its a multifaceted approach that supports so many aspects of our life – from living a life with purpose, to getting restful sleep, to nourishing our bodies through nutrition and movement.  Holistic living is also about living a life that is as closely connected to nature as possible, from the foods we eat, to the products we use, to the way in which we choose to spend our time. It's about appreciating the gifts that Mother Nature provides, and supporting ourselves in a way that is kind to us and also the planet.  
Holistic living is an understanding of ourselves and the natural world and how a process of co-creation with mother earth can bring about balance. Holistic living for me is rooted in the art of ritual – slowing down, tuning in to oneself, and being, rather than doing. Its about being mindful and creating small pockets of space within your day that nurture your wellbeing. This can take many forms and its about finding what is right for you. For me personally the benefits of this way of life means that I (mostly, not always) sustain a level of optimum wellbeing – a place of balance.' 
Can you share some practical examples of what a holistic lifestyle looks like in the different areas of life? 
'Nutrition plays a huge role in my personal wellbeing. I like to make sure that I nourish my body with seasonal, organic food. I love receiving my Riverford Veg box each week and cooking wholesome food for my family. I have daily rituals and practices that guide me through my day. I find grounding and calmness in my breathwork practices, whether its functional breath work or calming relaxed techniques. If time and modern life allows, I try to find 30 mins a day to dedicate to 'Breath'.
I have a natural desire to avoid using harmful chemicals in everything I use, from face cream to washing powder. I try to be respectful to my body at all times. Nature and the outdoors are my decompression from the stresses and frustrations of modern life.'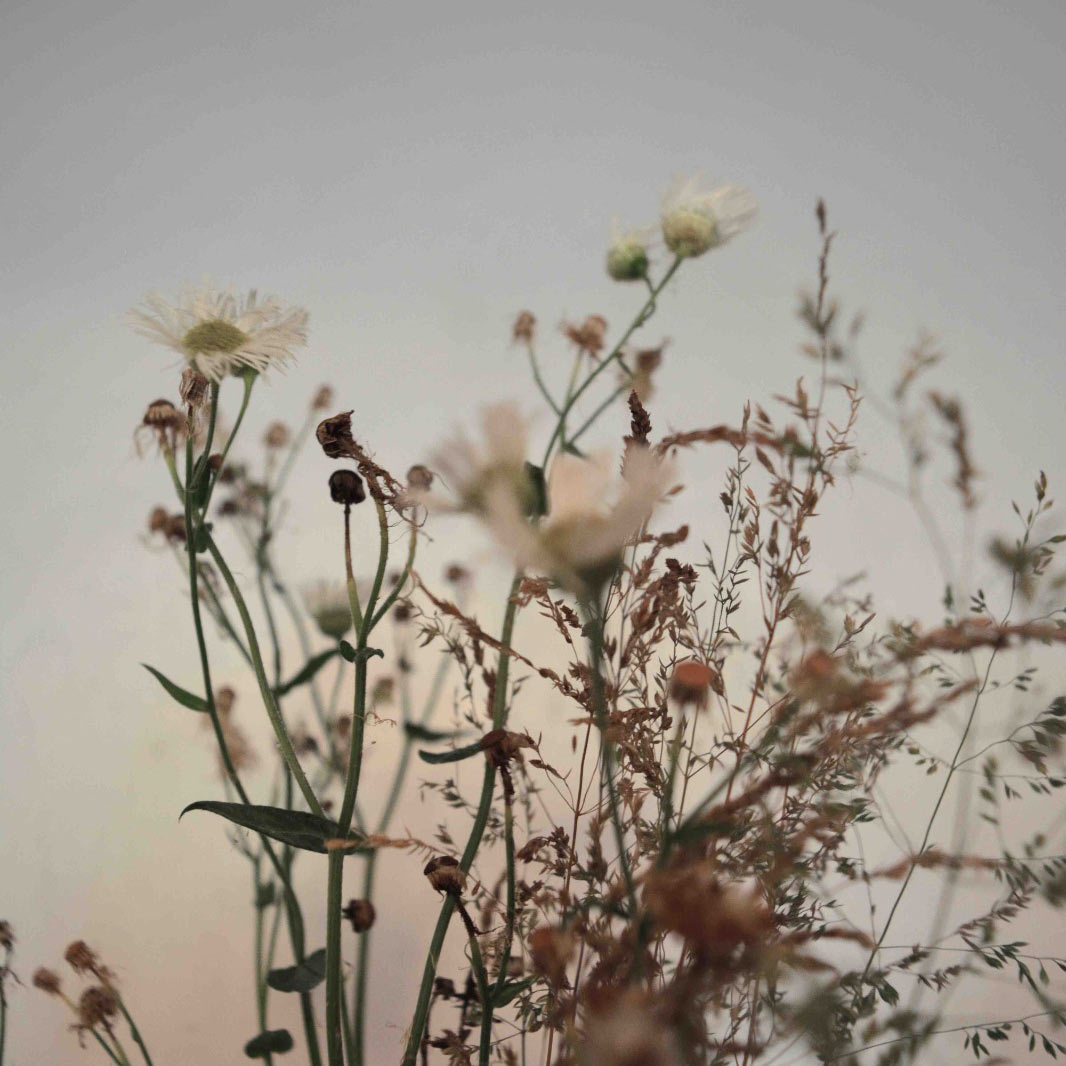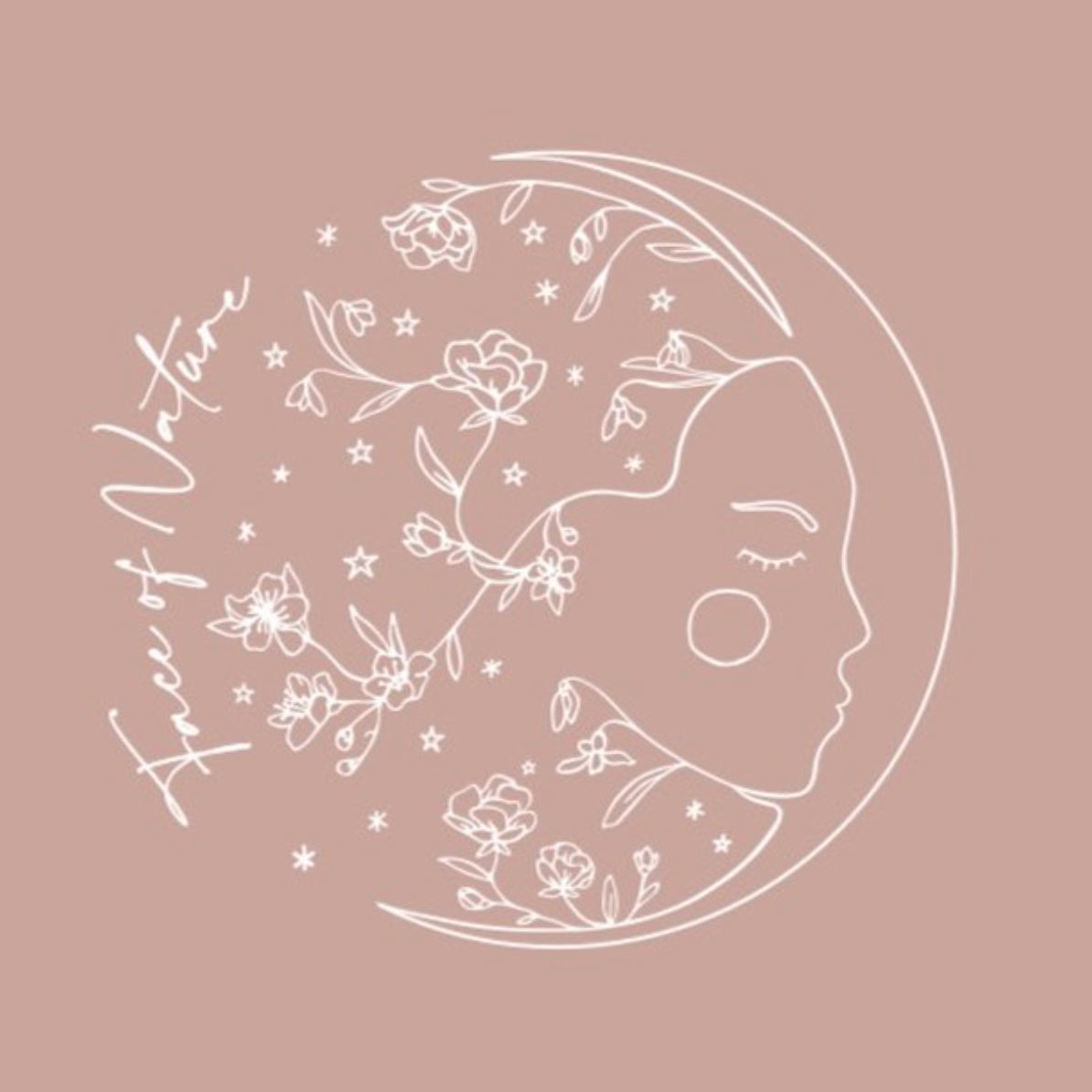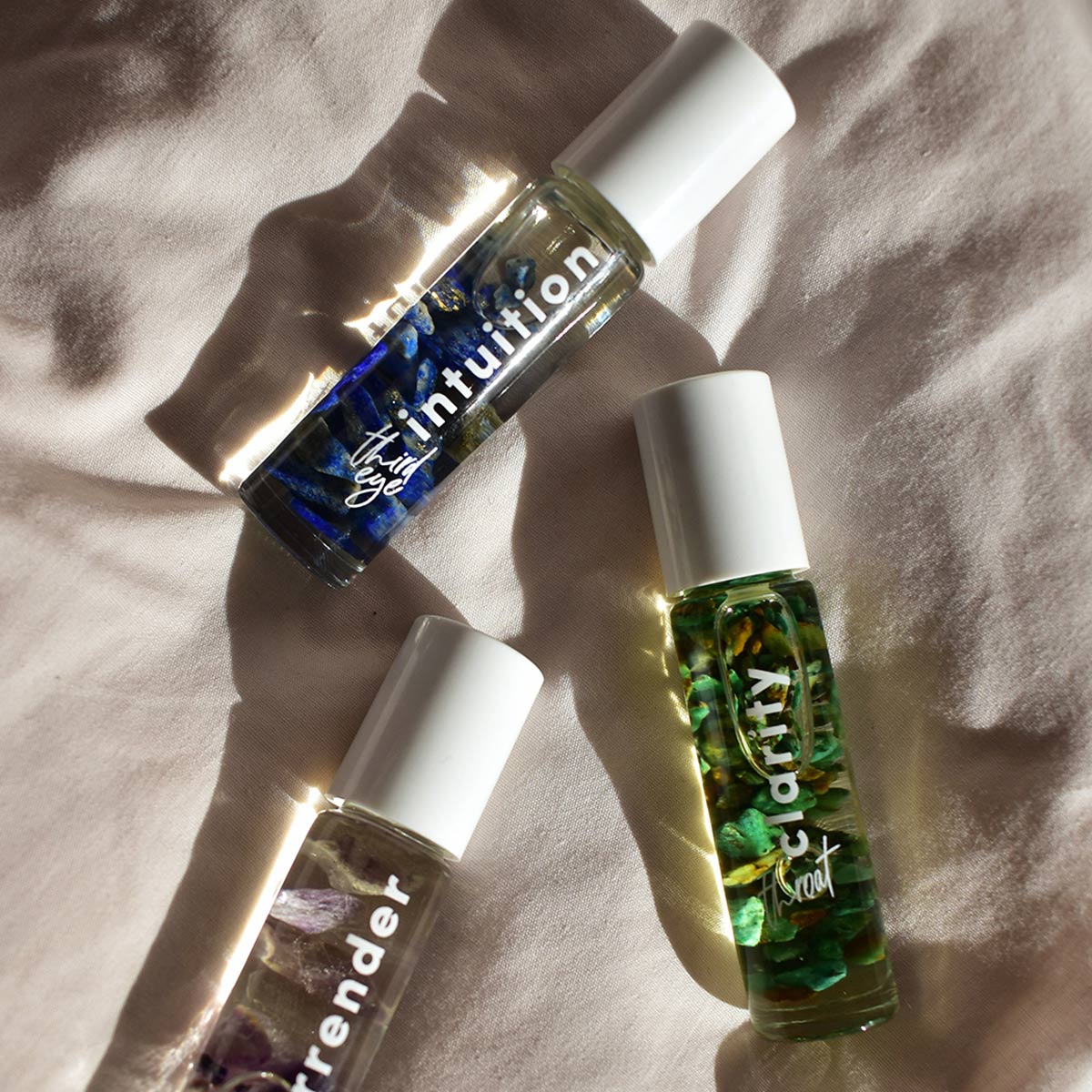 When did you discover holistic living yourself and at what point did you decide that it was something that you wanted to help other women with?
'I have always had a passion and interest in how we can empower and support  ourselves on our health and healing journey, particularly in the area of women's health. The cyclical nature and changes a woman body goes through, means that we are never really in the same place for very long and this can be hard to navigate. I'm not sure I can pinpoint an exact moment where I discovered holistic living, only that it's been an ever evolving journey. I guess my Mum was a bit of a trailblazer in that she was using organic and biodynamic produce back when we were children. I remember suffering with cystic acne in my twenties and after trying a number of prescribed medications, I wanted to take a different approach, an approach that looks at root cause, instead of management of symptoms. The results were amazing and it made me realise that our western view of health is so reactive.
Since then I have gone on to further my understanding of holistic living,  through my own personal health challenges and working with various practitioners, along with my training to become a certified Rhythm Of Beauty Coach and Therapist. Becoming a mother was the catalyst for wanting to help other women and so 'Face of Nature' was born.'
In your holistic coaching business Face Of Nature you provide nutritional guidance, skincare advice and mindfulness sessions. Can you tell us about these three areas and how they work together?
'Our skin is our largest organ and can be a great indicator of whats going on inside. Our skin cells renew every 26-28 days and is a continuous process of renewal and elimination as we journey through the seasons. My work encompasses nutrition, skincare and mindfulness as much of my work is guided by principles of Traditional Chinese medicine where the body and mind are viewed as one, and health and wellbeing is treated in the most holistic sense. 
In my 1.1 sessions with clients I like to hold space and provide support and guidance on all aspects of their wellbeing, from sleep, seasonal nutrition, hormonal health and skin health. According to traditional Chinese medicine, certain points of the face relate to a particular organ. For example, a client may present with darkness and heavy bags under their eyes which relate to the kidney meridian and could be a sign of dehydration and kidney imbalance. I would then provide nutritional guidance that could support the particular organ along with massage and Gua Sha techniques for further support. 
I'm a huge believer and advocate in the importance of nutrition. I love being able to advise my clients around seasonal nutrition that is guided by 5 element theory. It focuses on supporting and nourishing ourselves with nutritious food that supports the element of that season and also eating foods that nourish particular organs that may need further support. My work is always guided by an integrated mind and body approach.'
It's your vision to empower women to live naturally and in alignment with the seasons. What does that look like to you and why do you think it is so important?
'I wanted to be able to help other women to feel their best and empower them by sharing the wisdom and knowledge I have gained as I continue on my own journey. I want to be able to provide the tools and guidance to support my clients so they feel that they can take charge of their own health. 
Healing isn't linear – its ever evolving and when we look at health in this way makes space for acceptance, for ourselves and all that we are and where we are on our own personal journey.  
We live in such a fast paced and connected world where we often don't have the chance to switch off and reconnect to ourselves.   For me guiding and aligning my clients back to a place of balance is what I love best. As a mum of two, I understand fully the pressures and challenges that motherhood can bring, so it's vital to carve out time to connect back into yourself, something that I feel isn't prioritised in our society.'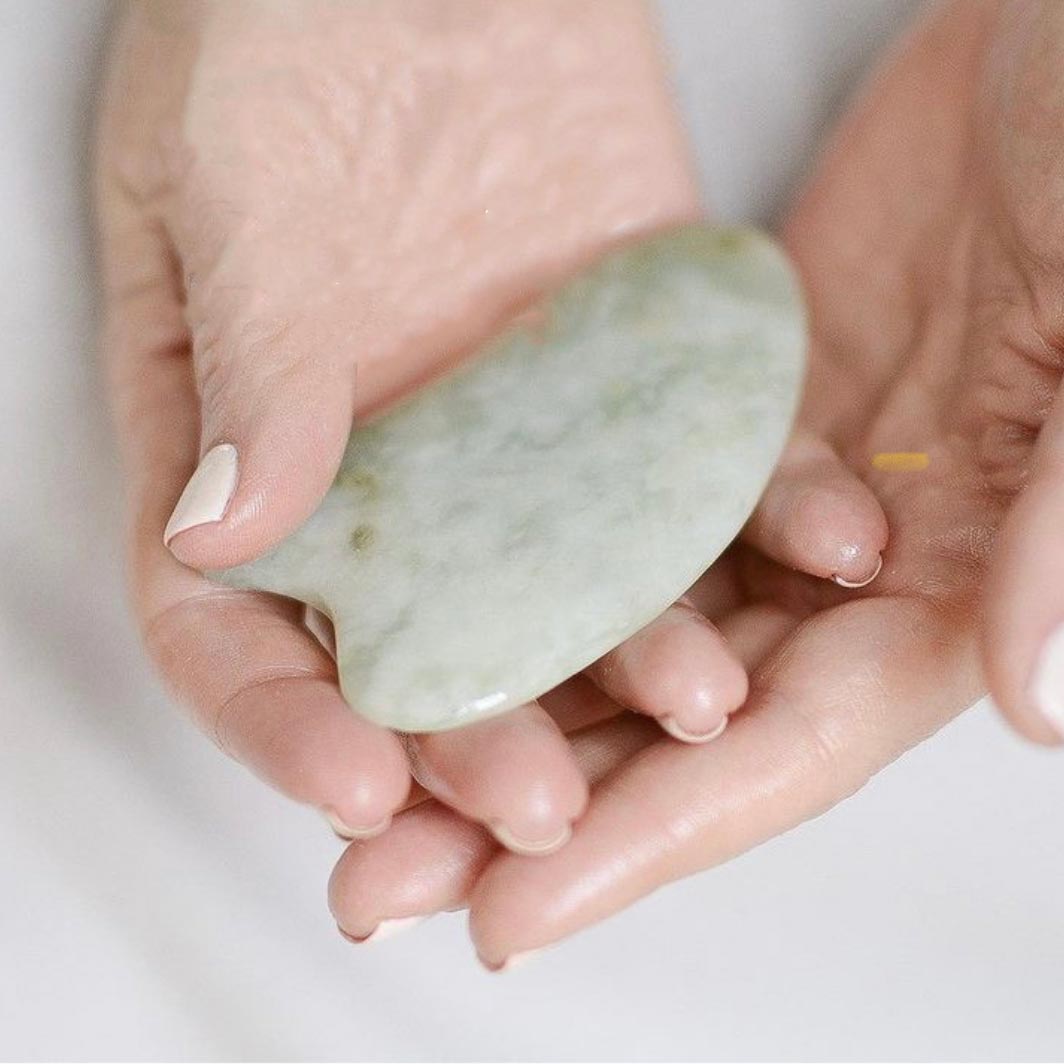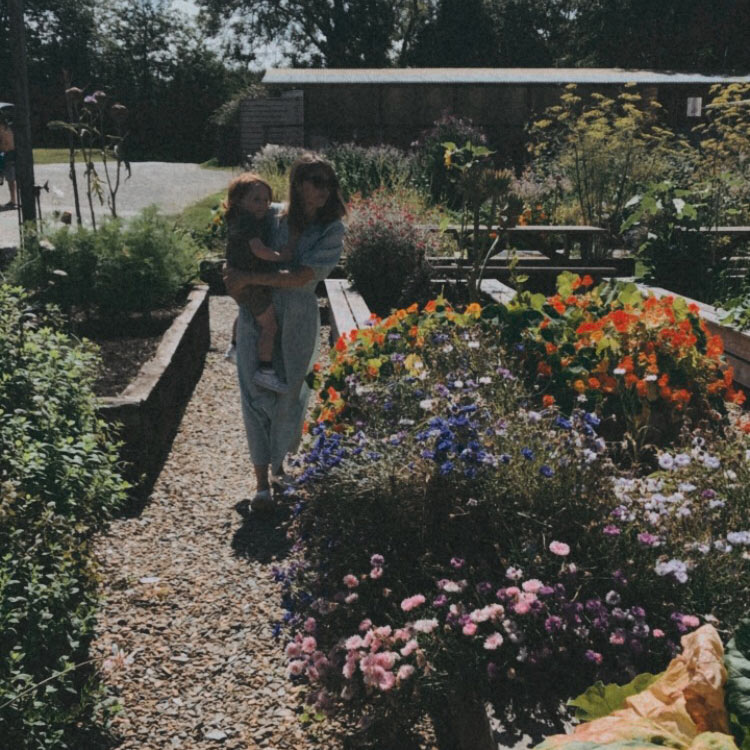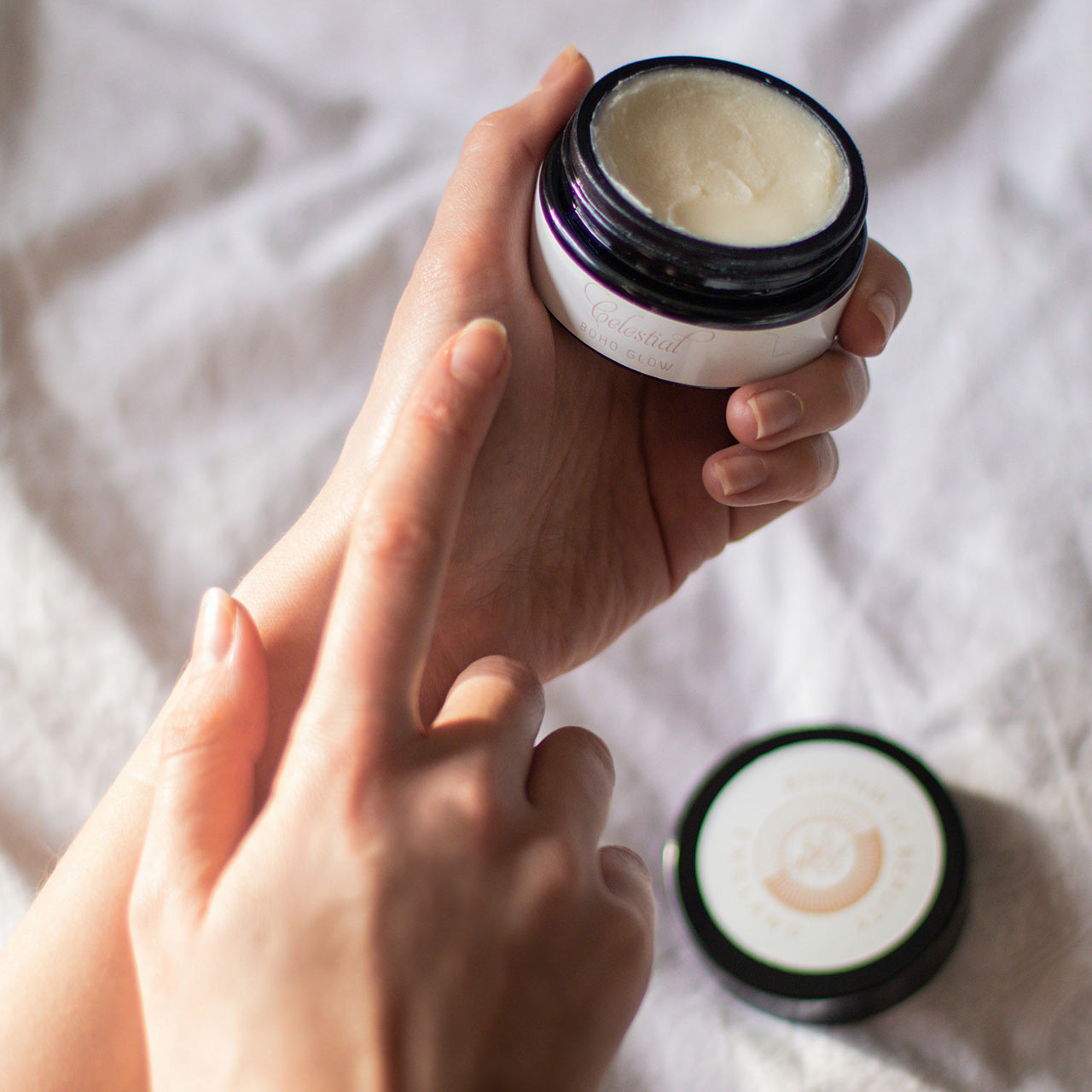 You live near the Peak District and spend a lot of time outdoors. How do you connect with nature?
'I feel very lucky to live in such a beautiful part of the world. Each weekend we like to get out and explore. Whether that's a walk in the hills, or foraging the hedgerows for seasonal goodies, it's crucial that, we as a family, get out and blow away the cobwebs so to speak! Nature connection is just part of our family life. A couple of weekends ago, my little boy Albert asked if we could go out onto the lane and to the fields behind us so we could make a ' family crumble' (also more commonly known as a blackberry crumble). If I'm feeling less adventurous, then I love to spend time in our garden that is surrounded by mature trees and on the doorstep of the hills. The simple act of just being in nature, grounding and observing is the perfect antidote for when you feel tense or anxious.
'Live in the sunshine, swim in the sea, drink the wild air' Ralph Waldo Emerson. This is a mantra I like to live by.'
What would be your advice for someone who is just starting to learn more about holistic living? What are simple ways to take the first steps towards a holistic lifestyle?
'Cooking and eating nutrient rich food is always a great place to start. Look out for organic and seasonal produce and try to make time to cook home made food. 
You can't pour from an empty cup, so its crucial that we make time for our wellness. Start small and simple, schedule some time in for yourself. Whether that's a ten minute morning walk on your lunch break or when the kids have been dropped off at school, or it's making yourself a warm drink to be enjoyed without the disruption of technology. Slow down and take time to feel into what your body and mind require that day and honour it! Its not about perfection, but rather an awareness and looking at ways in which we can slow down.
I recommend reading 'The things you can only see when you slow down' by Haemin Sunim.' 
What does slow living mean to you? 
'Slow living to me is about making choices that are guided by our intuition and making decisions that are made with intention. Slow living embraces making time to honour our needs and making time to pause. Slow living is about noticing, whether that's noticing the seasonal changes in nature, the changes in our physical being, the changes in our skin or changes in our mental health. 
Slow living is about the seasons, rhythms and the cycles and our place and connection to something that is much bigger than ourselves. Slow living embodies making time to just be – in that present moment. Slow living is about coming out of the mind and dropping into the body and listening, really listening and making time to honour what we need – creating small rituals that nourish the body and feed the soul!'
Favourite place to read a book? At home in our big copper bath filled with magnesium flakes and essential oils, or on holiday by the sea!
Favourite coffee or tea shop? The Dream Boat in Anglesey! They make the most beautiful home made Oat Mylk Tumeric Latte!
Favourite place in nature? I have so many! I guess The Peak District, the place I call home would have to be at the top of my list. Another place close to my heart would have to be Pembrokeshire in Wales. We stay in an Onsen Dome at a place called Fforest and its a week filled with river swims, long coastal walks, and days by the sea! If I'm feeling less adventurous then my garden, barefoot, listening to the birds and watching nature unfold.
Favourite independent shop or maker? Well of course it goes without saying that two of the brands within my shop – Rhythm of Beauty and Eve and Keel make the most beautiful seasonal skincare and essential oil blends. 
 Favourite slow living ritual? It would have to be my skincare ritual which involve the start and end of each day! In the mornings I like to take just a few minutes to use my products mindfully, breathing deeply, anchoring myself into the day. 
In the evenings, I have more time on my hands so I'm able to spend a little longer on this self care ritual. It's as though each time I cleanse my skin, it removes some of the stresses and strains from the day. To finish I like to spend some time using my favourite facial tool which is the Gua Sha. Using this restorative crystal everyday, helps to improve energy flow and supports circulation, leaving my skin glowing and my mind calm.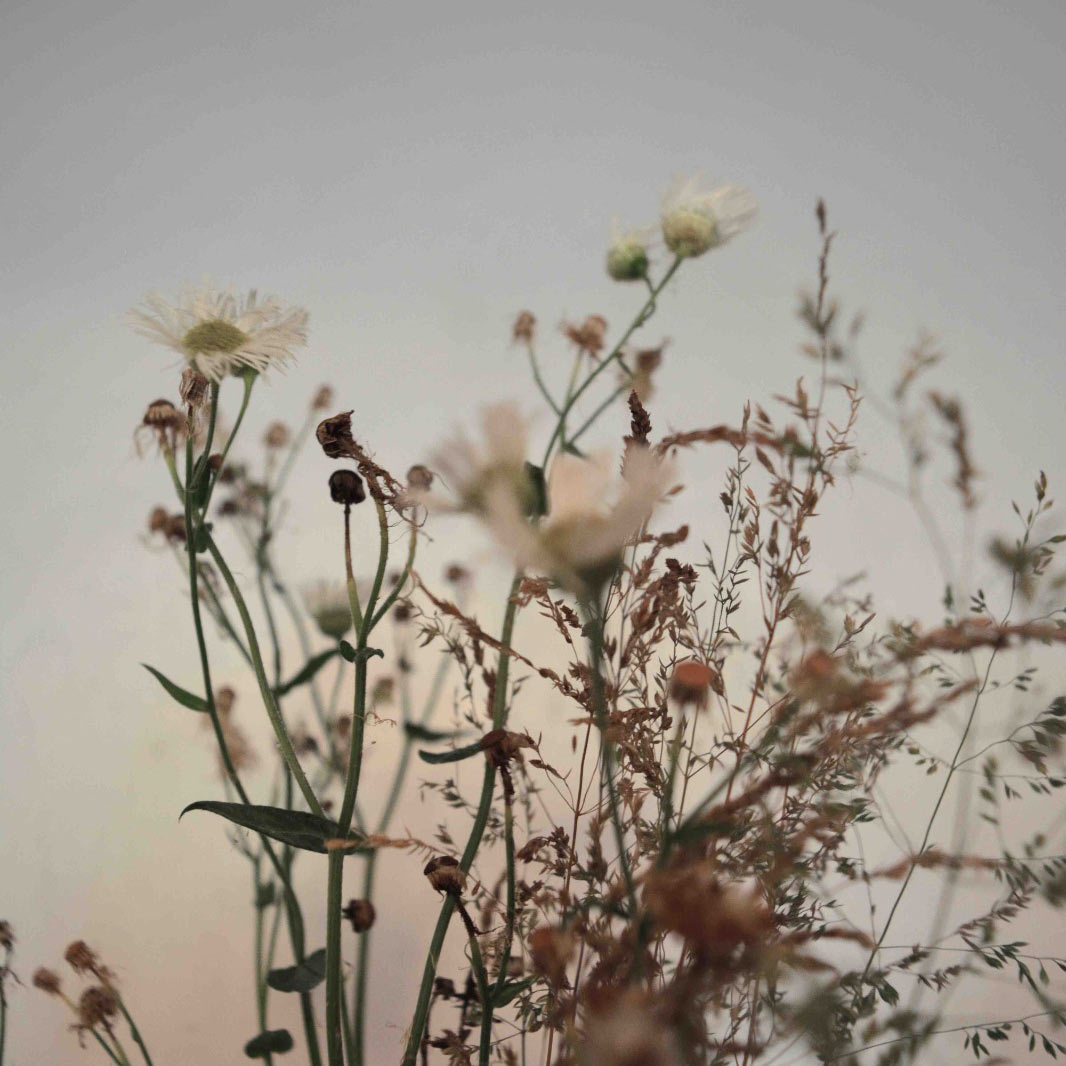 AMY'S SLOW LIVING TIP
Be intentional with your time
'Be still, breathe, practice gratitude! Make time for yourself and turn routine into ritual. Be intentional with your time!'