6 Ways To Slow Down On Your City Trip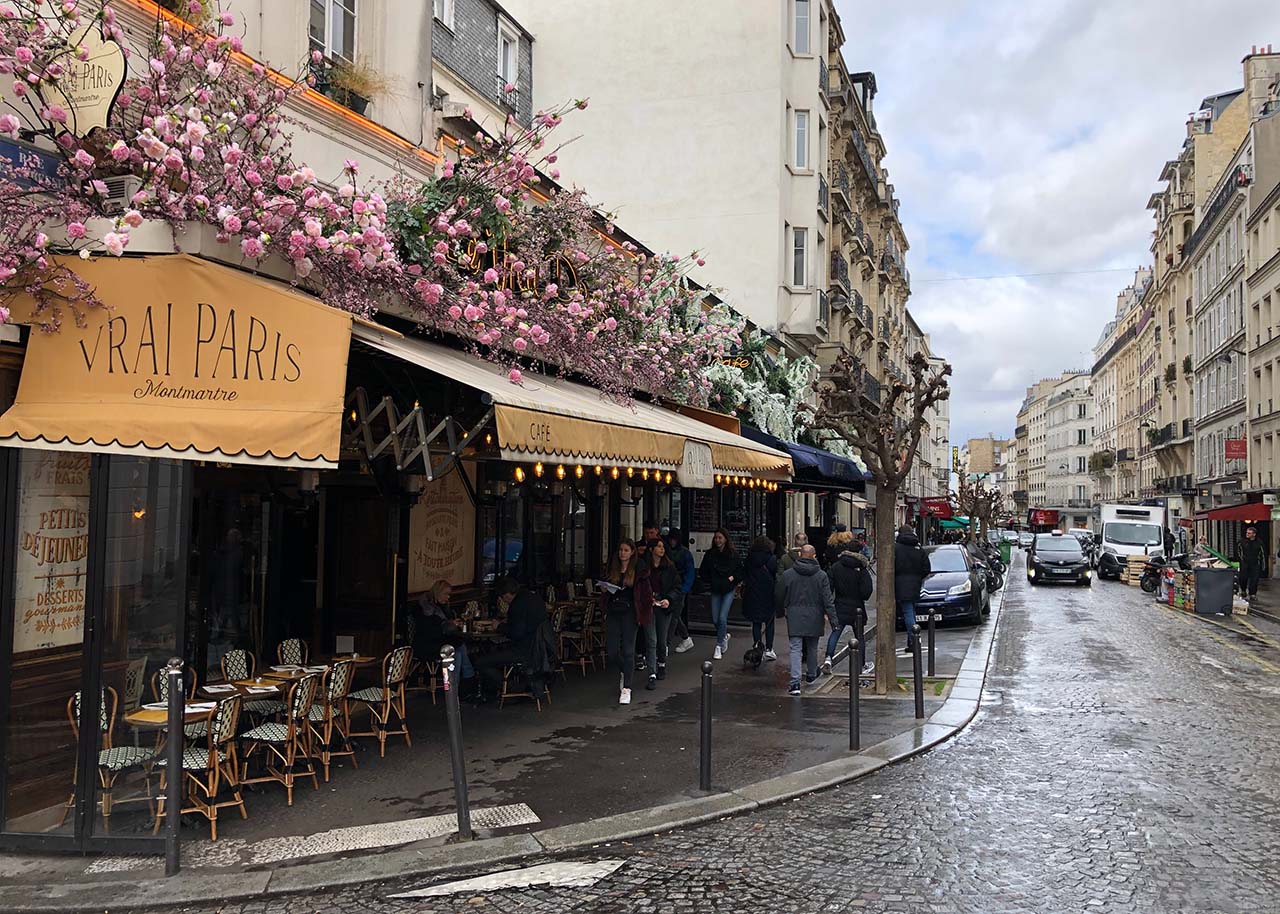 I love travelling and exploring new places, but I must admit that I often find city trips pretty exhausting. Too much traffic and noise, too many people and queues. Yet last year, my son – who was 12 at the time – and I took a city trip to Paris together. I actually really enjoyed it, mainly because we decided to take it easy. Here are the things that made a real difference for us and they might be ways to slow down on your next city trip too.
1. Do something simple and out of the ordinary just for fun
I think my son would have remembered his visit to the Eiffel Tower anyway. But what really made a lasting impression is the fact that we had waffles afterwards on our way to the metro at 11.30 at night. That's the story he told everyone: 'We went to the Eiffel Tower AND AFTERWARDS WE HAD WAFFLES!' That simple touch made the difference between a great experience and a moment that's going to last a lifetime. Waffle: 3 euros. Slow & simple moment: priceless!
'There's no way I was going to spend our precious time waiting for hours in a queue to get in.'
2. Be where you want to be, not where you paid to be
We could have stayed all day inside the Louvre museum to get the most out of the money I spent on the admission ticket. But it was hot and crowded and we didn't want to be in there. So, we left and enjoyed what became the best moment of our trip: sitting on a bench watching a guy blowing giant bubbles.
We also went to the Palace of Versailles. I pre-ordered tickets thinking it would provide us with a quick entrance…and so did everybody else. We never went inside, because there's no way I was going to spend our precious time waiting for hours in a queue to get in. Instead, we had an amazing time walking the gardens and having a picnic.
Both times, the decision to just do what felt right led to the best and most memorable moments of our trip. I actually felt good about myself all day for making these decisions! Now, that's money well spent I say.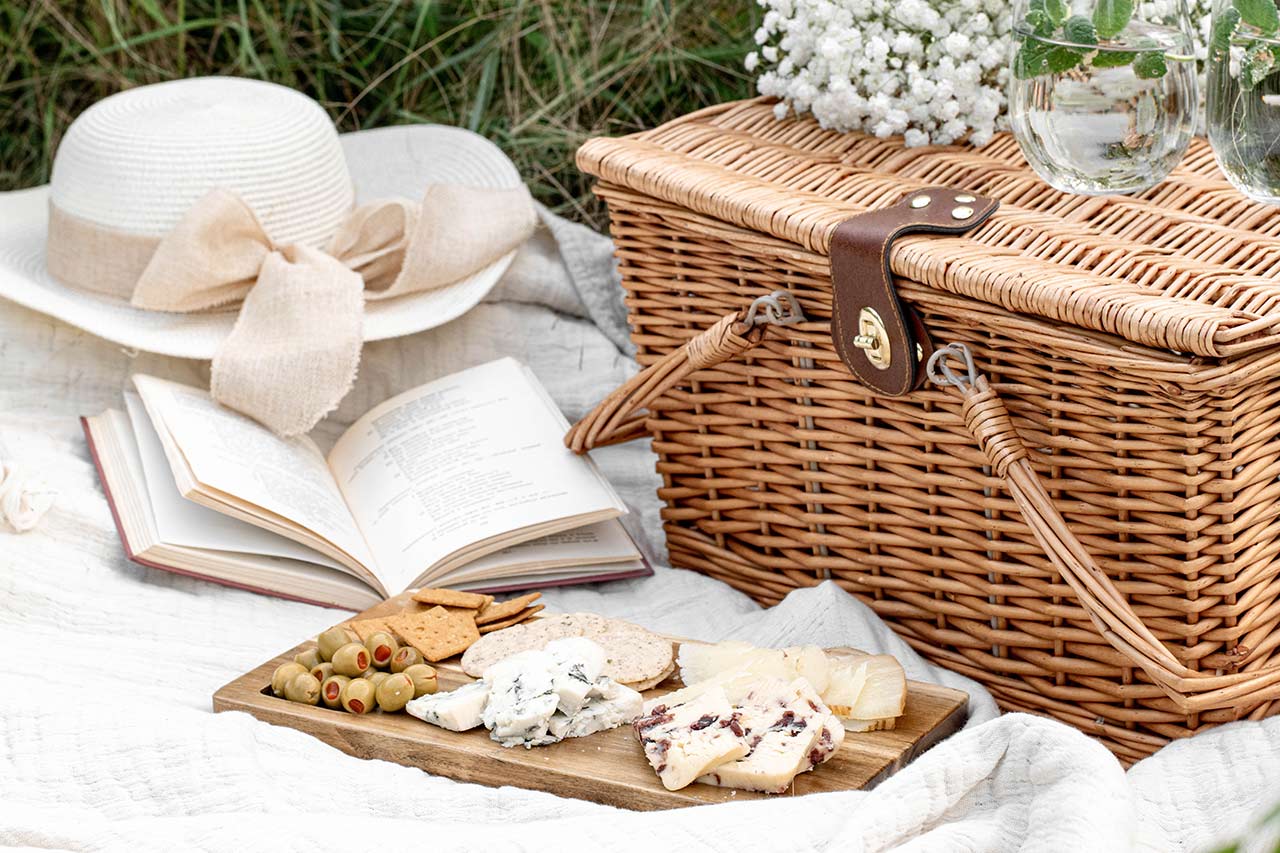 3. Have a picnic
Ok, the weather could be a deal breaker here, but I think a picnic is almost always a recipe for instant slowing down. Pick a spot anywhere you like and enjoy! So much better than the mediocre quality food, lousy service from stressed out waiters and crazy high prices you'll find in so many places during a city trip. On the day we went to Versailles, we swung by the supermarket first. We got some baguettes, butter, salami, Camembert cheese, fresh orange juice and radishes. I brought some cutlery and a checkered dishcloth for a nice cosy touch, we chose a nice place in the gardens and…voila! Another moment that made it to the top 3 of most memorable moments of our city trip!
4. Stroll the streets while having ice cream
I love ice cream. Not just any ice cream, but big, extravagant scoops of delicious Italian ice cream on a cone. I also love strolling around somewhere just absorbing the atmosphere. So I can't think of a better way of doing this than also having that ravishing ice cream! If you're lucky, you stumble upon an ice cream parlour with a full display of all those yummy-looking different flavours. Just choose your all time favourites in case you develop an immediate case of decision-making anxiety (I always choose lemon and chocolate). In a city, there are usually plenty of places to get ice cream. We found a lovely place called 'Tutti Sensi' near Place du Tertre at Montmartre. We enjoyed this little pleasure while discovering this cosy piece of Paris.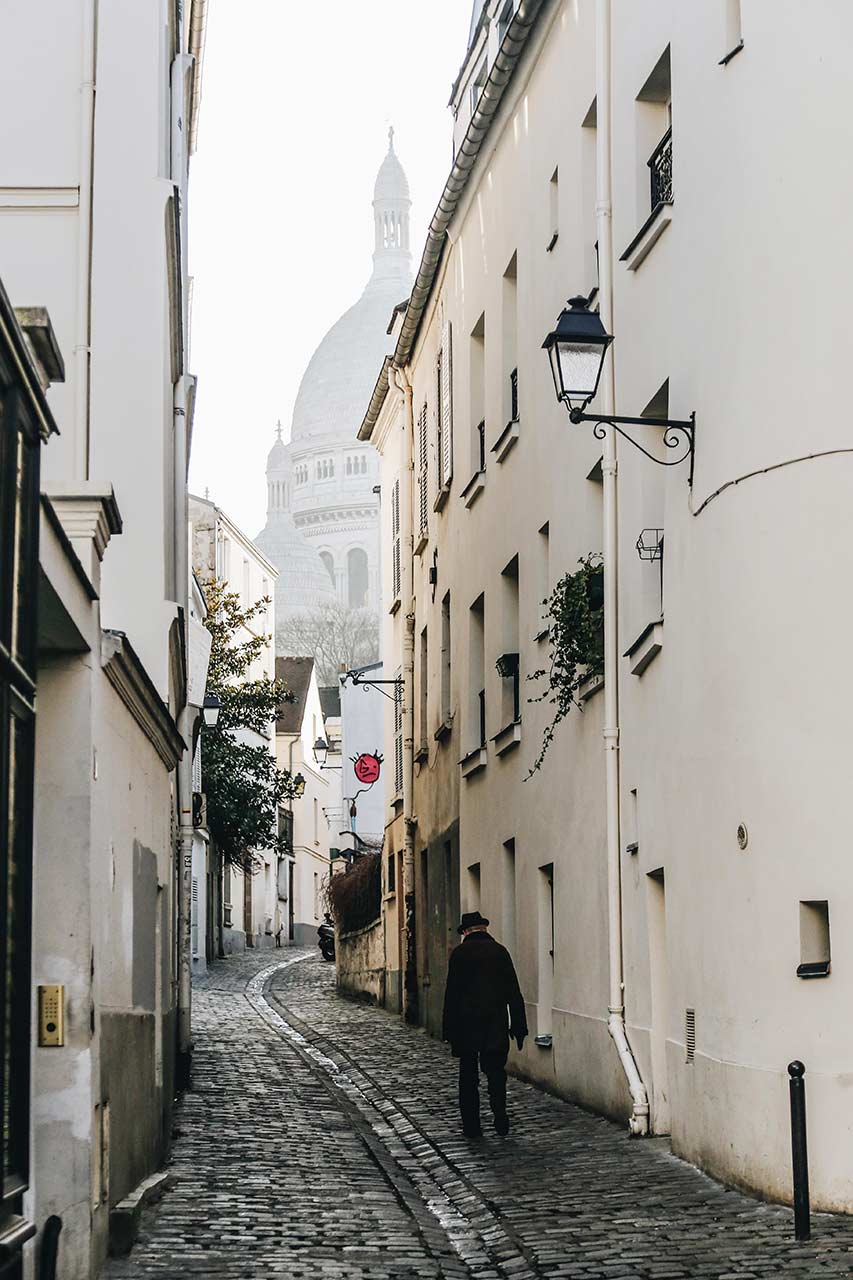 5. The 1-on-1 factor
We have two kids and we usually go on trips as a family of four. That's fun too, but taking this trip with just my son really brought in a different dimension. Apart from practical advantages such as not having to compromise as to where to go, quicker decision-making and simply having to deal with two needs and opinions less, there's also the quality of the interaction. It was great spending time away from our normal surroundings and taking time to zoom in on my son's interests and what's on his mind. Especially when there are more kids in one family, I really feel that it's good to spend time alone with each of them. Of course it doesn't mean you have to take them to Paris; it's amazing what a day together in a place nearby can do.
6. Remember your trip by heart, not physical stuff
Ever since realising that I don't need more stuff in my house, I've pretty much stopped buying things I don't need or that don't bring me joy in the long run. As a tourist, you can't really escape the many souvenir shops that sell all this – in my opinion – junk. I would have simply avoided going in there. However, the colourful display of all these gadgets has an irresistible attraction to kids, so I had no choice but to follow my son in there. Of course it's fun to bring something home from your city trip or to surprise your loved ones with a gift. My suggestion is: choose wisely and consider whether you're doing yourself or someone else a favour with your choice.
After some negotiation, my son and I agreed on the souvenirs we would take home with us. Our modest list of trophies from Paris: a box of real French macarons, a pocket umbrella for me, a hoody and an Eiffel Tower keychain for my son, paper book markers from the Louvre for my mother and my husband, a Mona Lisa notebook and nail files for my daughter. All items carefully curated with my anti-clutter criteria in mind: can I eat it, wear it or use it and does it spark joy? I think we succeeded.
Marjolyn is the founder of The Slow Living Guide. She's an introvert with a natural preference for cosiness, small groups of people, meaningful conversations, harmony and quietness. She loves tea, candles and comfy clothes. It's her mission to support small sustainable brands by offering them a home on this website and inspire people to live a slower, simpler, more soulful and sustainable lifestyle.
Would you like to receive inspiration from The Slow Living Guide regularly?
Sign up for the newsletter here.
Practical, guilt-free tips to make sustainable Christmas gift shopping a mindful, purposeful and enjoyable experience.
Follow our guide to make your life cosier and create some winter home comfort from the inside out during the frosty winter season.
Cultivating a slow brand is about more than design. It's a commitment to thoughtful business practice and means taking the time to deep dive into the core elements of your brand—from strategy and styling to storytelling—to ensure they work in harmony.