Shepherd's hut nestled in a quiet little corner of a large garden in the Peak District.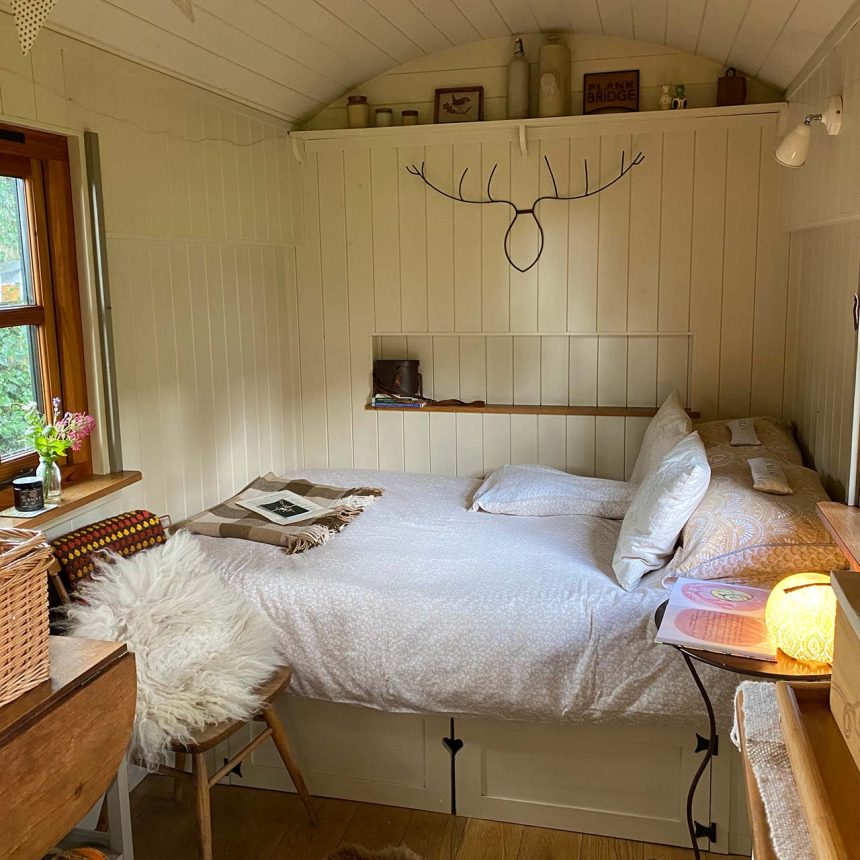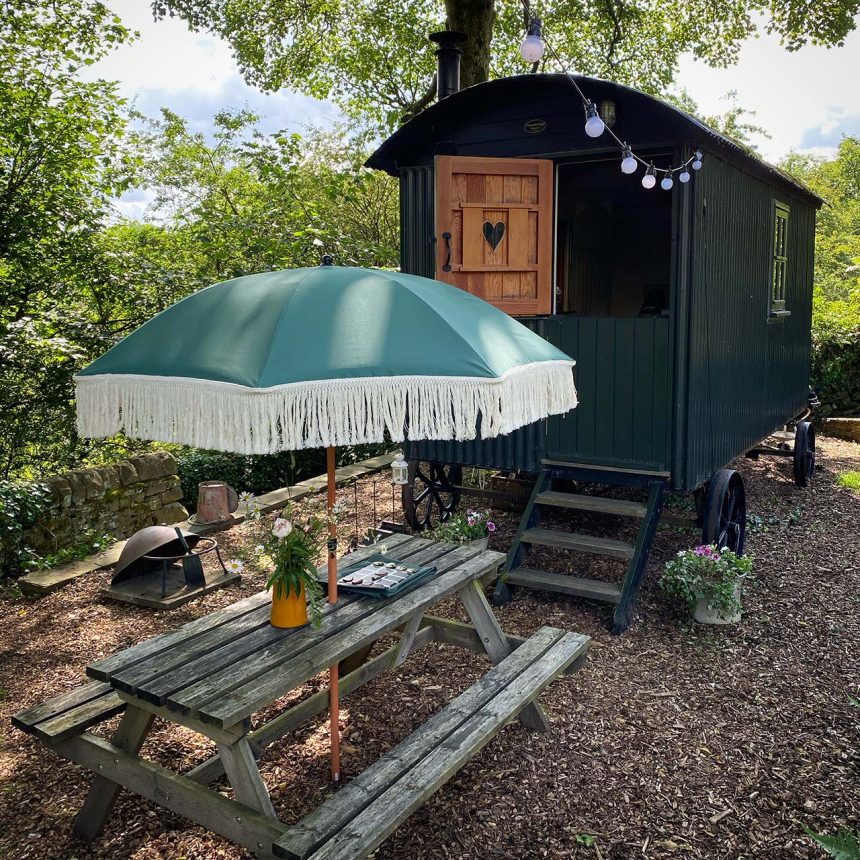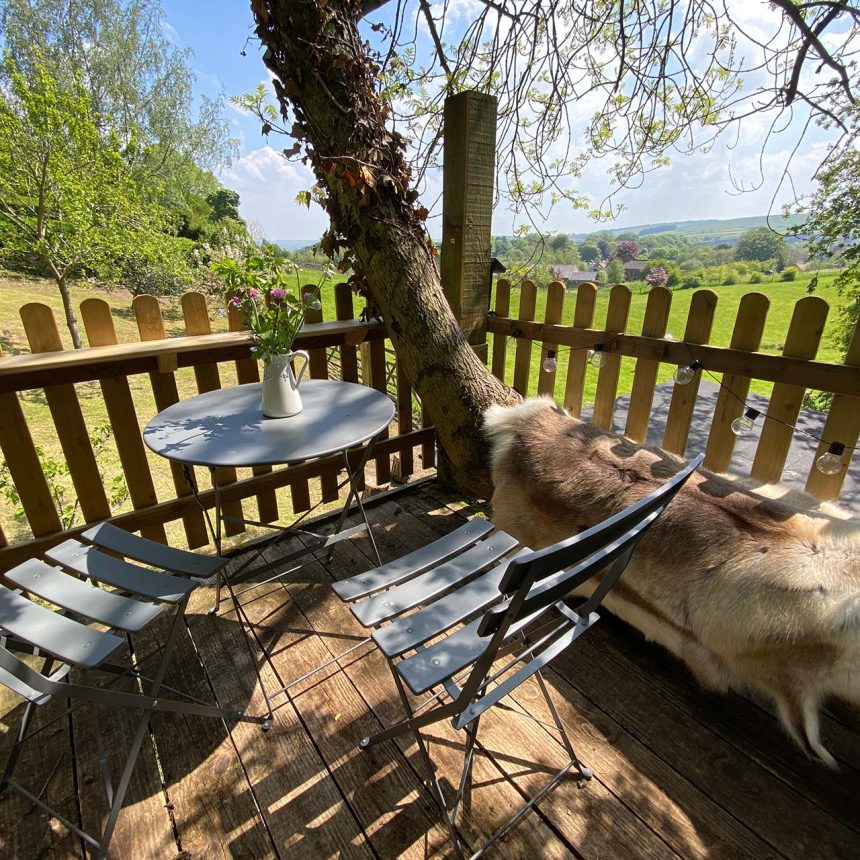 The Hut Eyam | Rachel Smith
We offer couples a cosy & romantic place to escape without the distractions of every day life, just peace & quiet. No wifi, we encourage you to disconnect with technology and reconnect with each other. In a quiet peaceful corner of the Peak District, we focus on slow seasonal stays – wood burner and firepit, a place to relax and unwind together. With walks from the door and good places to eat & drink on our doorstep, you'll go home with memories of slow and happy times.