A selection of ceramics mugs, jugs, vases and jewellery with monoprint and scraffito designs, each piece handmade and unique.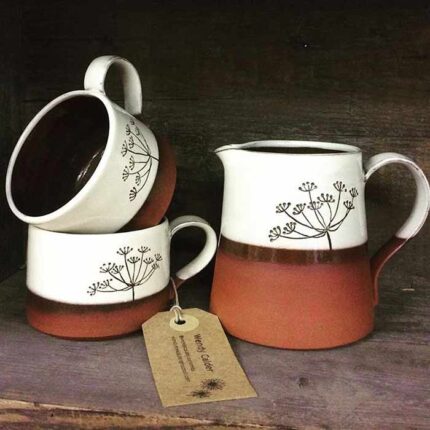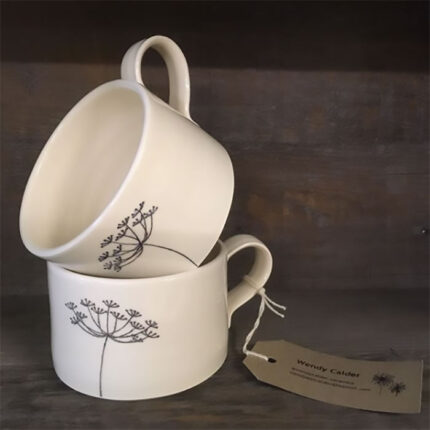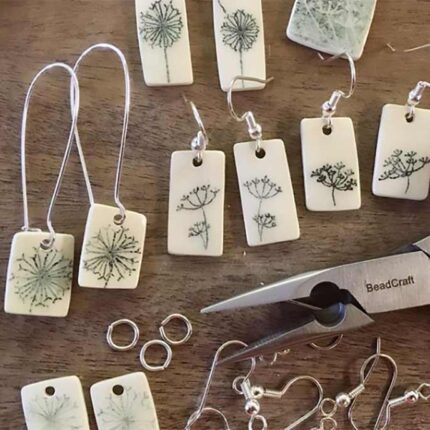 Wendy Calder Ceramics | Wendy
I'm Wendy and I'm a ceramicist living in Bristol. I've been making and selling ceramics since 1996. I run pottery classes, private lessons and children's parties in my studio at home.
I love the motion of the potter's wheel; the ball of clay becomes a vessel quite quickly. It's therapeutic and mesmerising at the same time. I use red and white earthenware clays to create functional ceramics. These colours give a lovely, natural background to the delicate botanical images produced by monoprint and scraffito techniques, each one slightly different in line and tone making them unique.
My favourite thing about being a ceramicist is that I'm lucky enough to teach and share my love and knowledge. The variety and standard of work my students produce in the four-week courses makes me proud. Plus the realisation from them that it takes patience and time to get great results means a lot.