How To Ease Into Autumn With Rituals
by laura tolhurst | The slow season coaching
"Nature does not know how to hurry; the blossoms bloom when they are ready and the leaves fall when it is time"- Melanie Barnes in Seeking Slow
I love September, but this year it is feeling even more wonderful. I am writing this during a sudden heatwave after a mostly grey and wet summer. The last blast of summer sun helping to ripen the late bloom of tomatoes and sunflowers. My husband and I have been for early morning refreshing dips in the sea and late evening walks once the sun has dipped, watching the bats fly by. I'm focusing on being present. We're taking the time to soak up the final moments of summer 2023 before we transition into a new season.
Every September, in the northern hemisphere we have the Autumn Equinox – the point where summer ends and autumn begins. Whilst the change in season can feel difficult for some (as it brings changes in light, weather and nature), autumn can also be a source of incredible joy if we know how to ease into it and connect with its magic. Think gold and red leaves; eating seasonal food; nights sitting around a fir; the list goes on.
I'll be honest, autumn and winter have always felt quite challenging months for me. The lack of sunlight and gloomy weather often impacts my mental health. But I've found that one of the most helpful slow living tool for embracing the change in season is creating rituals.
What are rituals?
Similar to routines, rituals are something that you may perform regularly. The difference is that rituals are acts that you do with intent and have meaning behind them. Rituals are supposed to be nourishing and, in some ways can be seen as a little act of self-care- a ceremony celebrating life's simple pleasures. They are important because they act as a reminder to be still and help us to be present and focus on the moment we're experiencing.
A ritual allows us to slow down and not only connect to the moment but also to ourselves.
Slow living rituals are nothing new and can be seen within cultures across the world. Think meditation and breathwork, siestas and one of the things I'd love to try is sauna bathing. I read a lot about this in Katherine May's book 'Wintering' which I would highly recommend. There is also a really interesting article called 'Slow Living Rituals From Around The World' if you're interested in knowing more about rituals from other cultures and countries. It's a great place to start if you're looking for some inspiration.
The change in season is the perfect opportunity to reflect on memories we've made and things we've experienced. And how we've evolved in the months before as well as what our intentions are for the season to come. Alongside this, autumn provides a shift in energy as we move towards nesting. The combination of the two creates the perfect time for getting cosy and creating rituals.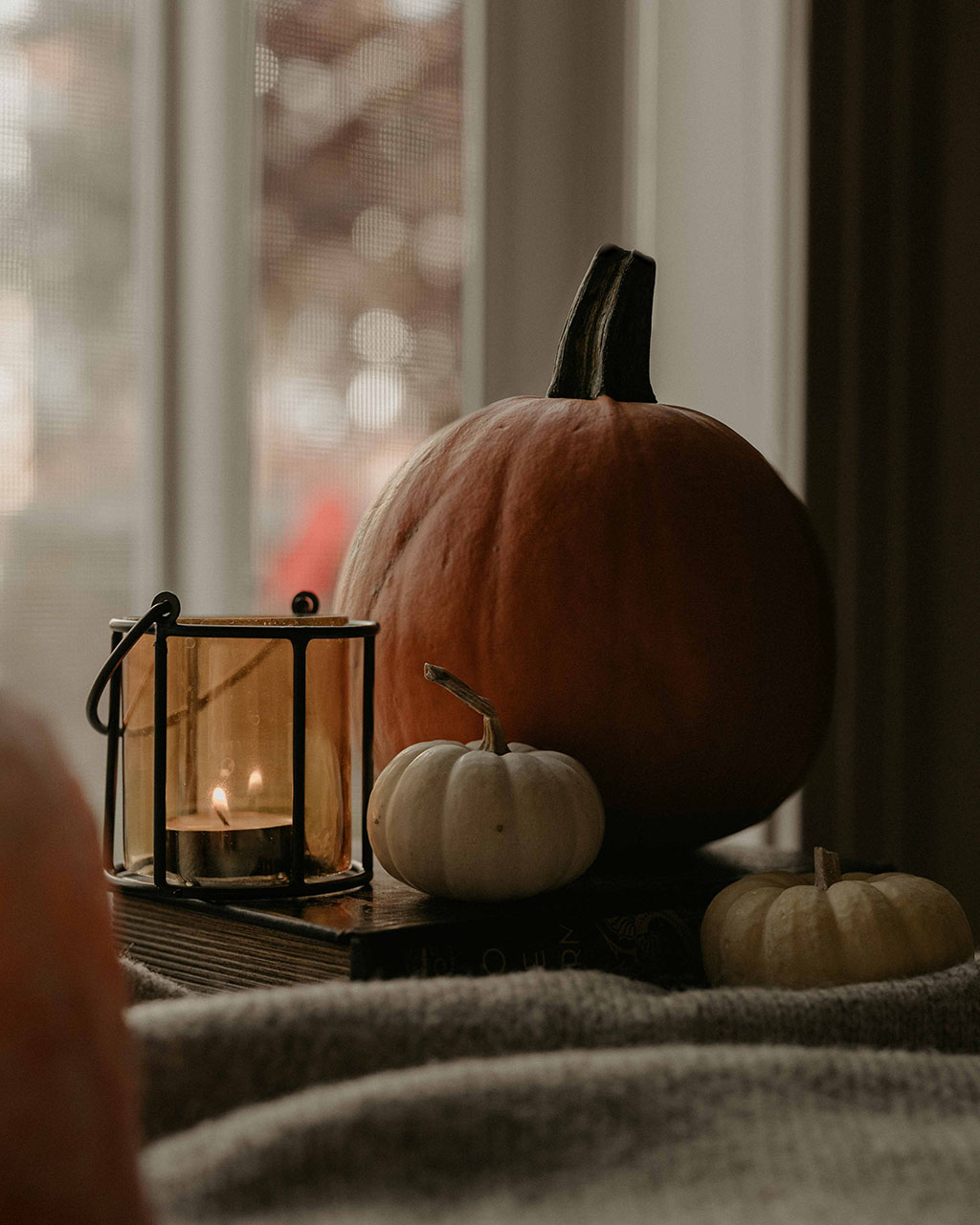 How to create a ritual
There can be a bit of an art to creating a ritual but as with anything artistic it can be fluid and designed to suit your own style and needs.
However, there are some things you may want to consider when creating a ritual for a new season.
🍂 What does the change in season mean for you? How do you feel about it and how do you want to feel?
🍂 What is the intention behind the ritual? What do you want to achieve and how do you want to feel?
🍂 Do you have the time and space, free from distractions (even if for only a moment) so you can truly be present throughout the ritual?
🍂 Does the ritual invite an opportunity to practise gratitude?
It's important to remember that rituals don't have to be anything big or grand. It's actually often the simplest ones that we can fit into our daily lives that have the most profound effect. For example, making your morning coffee/tea or watering the plants.
One of my favourite rituals when I'm working from home is making my breakfast. Whilst this may seem mundane and part of an ordinary routine, it is a ritual for me because I make it an experience each day and one that I savour. I always make something to eat that's nourishing, fulfilling or that excites me rather than just something quick to shove down.
By carving out time for this ritual, it not only sets me up for the day physically but also enables me to mentally prepare for the day ahead. I feel grateful, similar to the experience of journaling. What's important for me is that I'm not rushing around feeling stressed before I've started work. I also know people who have made a ritual of their weekend breakfast/brunch with loved ones.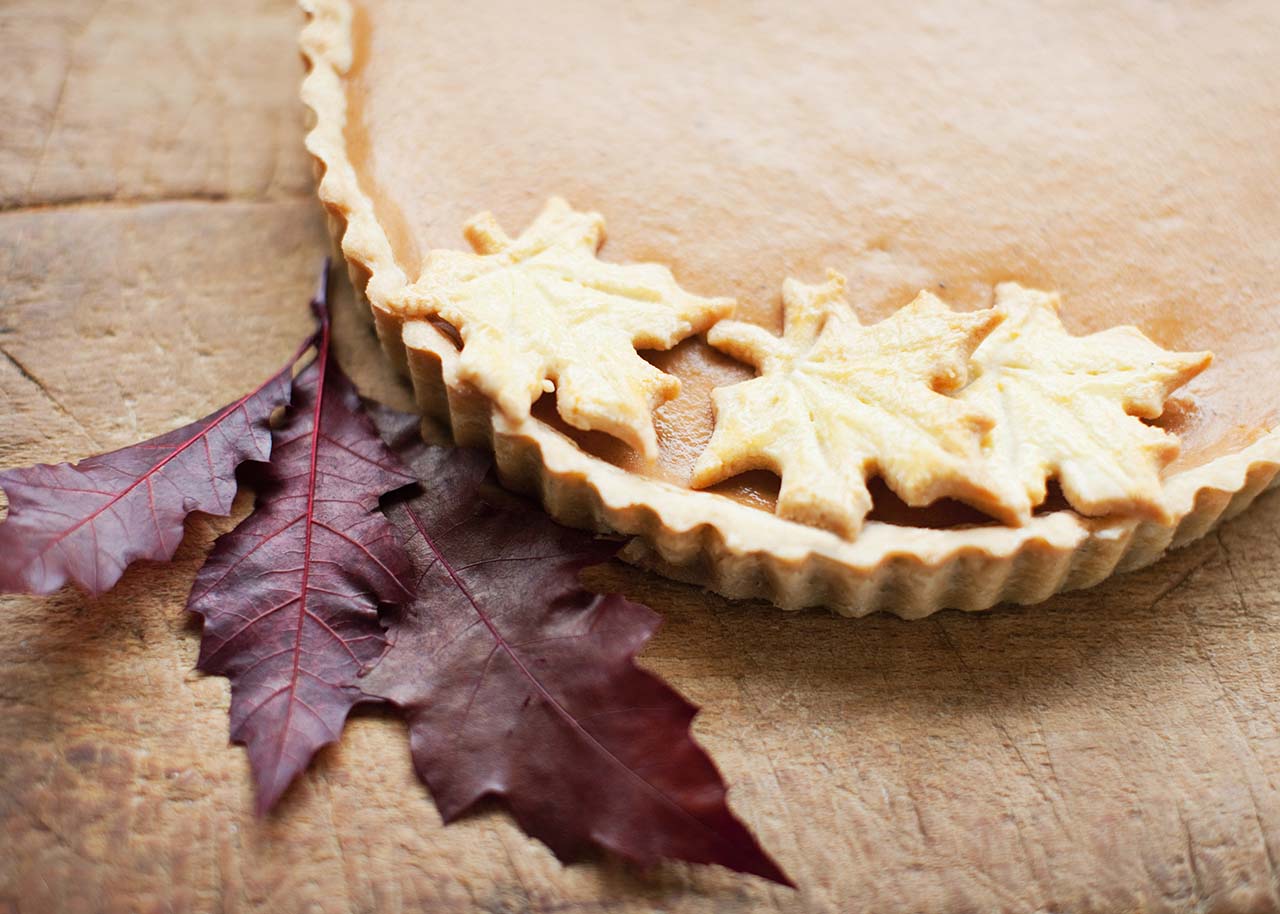 Autumn rituals ideas
Another cosy autumn ritual is lighting candles. We always light candles in the evening in my house as it signifies a point in our day when we're ready to switch off and relax. However, it's in the autumn and winter months that this simple act becomes more of a ritual and is the perfect one for easing into the new season.
When autumn begins we always buy scented candles and make a ceremony out of burning them each night. It's something I look forward to all day and as someone who struggles with the dark afternoons, it feels like a moment of magic lighting up the room and filling it with a wonderful aroma. It always gives me a moment to pause, reflect on my day and feel a sense of comfort.
Here are some more autumn ritual ideas:
🍂 Spend a weekend preparing for autumn – get your warmer autumn clothing out; buy a scented candle; bake a seasonal cake and indulge in comforting activities such as a bath before watching your favourite film.
🍂 Go for a weekly nature walk to look at the autumn colours and mentally note what you're grateful for. Enjoy a stomp in a puddle and kicking the leaves!
🍂 Get into comfortable clothing, have a hot drink and read a book in a cosy spot.
Rituals can support us in embracing and celebrating the new season. They can teach us to pay attention to the subtle changes: in nature, how we feel in ourselves and what brings us joy at different points throughout the year. 
So, what rituals will you create?
Laura is a wellness and resilience coach. It's her mission to help you replace feelings of overwhelm and burnout with contentment and increased life satisfaction through slow, simple and seasonal living.
Would you like to receive inspiration from The Slow Living Guide regularly?
Sign up for the newsletter here.
Practical, guilt-free tips to make sustainable Christmas gift shopping a mindful, purposeful and enjoyable experience.
Follow our guide to make your life cosier and create some winter home comfort from the inside out during the frosty winter season.
If you are in the habit of doing quarterly business planning, there are a couple of seasonal touches you can include to help ground you and connect you to the natural cycles your body will intuitively experience.