slow - simple - soulful - sustainable
9 Beautiful Magazines That Inspire Slow & Seasonal Living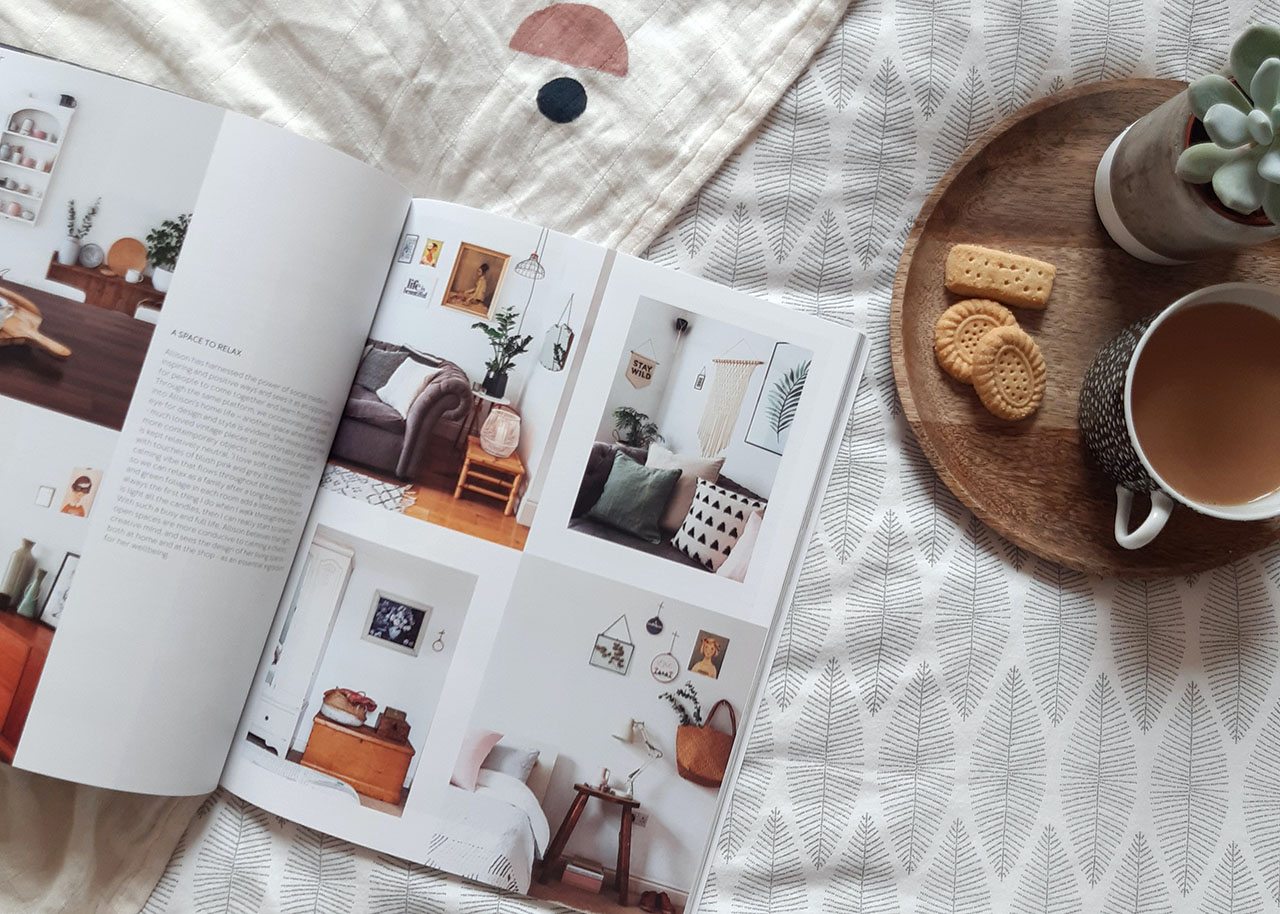 by marjolyn poutsma | the slow living guide
One of the easiest ways to take a slow moment for yourself, is to make yourself a cup of your favourite hot drink, get comfy on the couch and pick up a hard copy of a beautiful magazine. Just the act of slowly browsing through the pages and soaking up the inspiration inside guarantees a wonderful moment of mindfulness. Of course, what's inside matters too! Here are a few beautiful magazines that are not only a feast for the eye and make great coffee table decoration, but also offer ideas and inspiration for slow & seasonal living.
1. BLOOM MAGAZINE
Bloom is a magazine for gardeners, plant admirers, nature lovers, curious explorers, and outdoor adventurers. It's beautiful and useful; it makes you muse on the handsomeness of nature, and it inspires you to get out there and be a part of it. Practical gardening projects, an exploration of the natural world and a celebration of the beauty of all green spaces, in the countryside or the middle of the city, on your windowsill or in an allotment, highly groomed or utterly wild.
2. CONSIDERED MAGAZINEConsidered magazine is an independently published, bi-annual print magazine featuring sustainable and mindful lifestyle and travel articles. They work with a community of photographers, writers, small-batch artisans and on-location locals providing a platform for them to advance their craft and share their stories and insight.
3. 91 MAGAZINE
91 Magazine focuses on creative interiors like homes, shops, cafes, studios. Spaces created by people thriving in small business and the creative industries. The magazine champions independent makers, designers and brands and delve into their worlds and environments for interior and style inspiration and give insight into their lives of creativity.
4. THE SIMPLE THINGS MAGAZINEThe Simple Things is all about taking time to live well. The magazine celebrates slowing down, enjoying what you have and making the most of where you live. Sharing good food with friends and family, growing your own vegetables, visiting local markets, and decorating your home with the plunder. It's their belief that the small things we do will make a difference in the long run – whether that's making, upcycling, growing, cooking, escaping or relaxing.
5. ERNEST JOURNAL
Ernest is a journal for enquiring minds. It's made for those who value surprising and meandering journeys, fuelled by curiosity rather than adrenaline, and guided by chance encounters. It's a repository for wild ideas, curious artefacts, and genuine oddities, replete with tales of pioneers, invention and human obsession. Ernest is founded on the principles of slow journalism and values honesty, integrity, and down-to-earth storytelling.
6. HAPPIFUL MAGAZINEHappiful is on a mission to create a healthier, happier, more sustainable society. It's their aim to provide informative, inspiring, and topical stories about mental health and wellbeing. They want to break the stigma of mental health in our society, and to shine a light on the positivity and support that should be available for everyone, no matter their situation.
7. MOLLIE MAKES
Mollie Makes celebrates contemporary craft for the modern maker. Each issue of this multi-craft and lifestyle magazine is full of projects from designer-makers, plus interviews, news, how tos and all the creative inspiration you need for creating a slow and seasonal lifestyle.
8. POMPOM MAGAZINEPompom is a quarterly that presents knitting, crochet, and craft in the modern, beautiful, and meaningful way. Each magazine contains a collection of patterns complemented by thoughtful writing and useful tutorials. It celebrates the joy of making, without taking ourselves too seriously!
9. COUNTRY LIVING UK
Whether you're in the town, city, or countryside, you can experience the charm of authentic country living. Inside every issue of this beautiful magazine you will discover irresistible seasonal recipes, delightful ideas for your home and garden, traditional craft ideas and much more!
Would you like to receive inspiration from The Slow Living Guide regularly? Sign up for the newsletter here.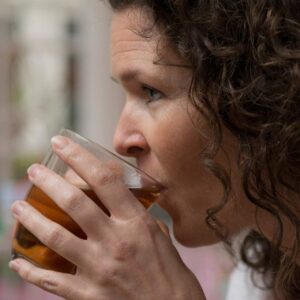 About the author
Marjolyn Poutsma is the founder of The Slow Living Guide. She's an introvert with a natural preference for cosiness, small groups of people, meaningful conversations, harmony and quietness. She loves tea, candles and comfy clothes. It's her mission to support small sustainable brands by bringing them together and making it easier for their audience to find them.