Inspiration For Slow Living In The Spring Season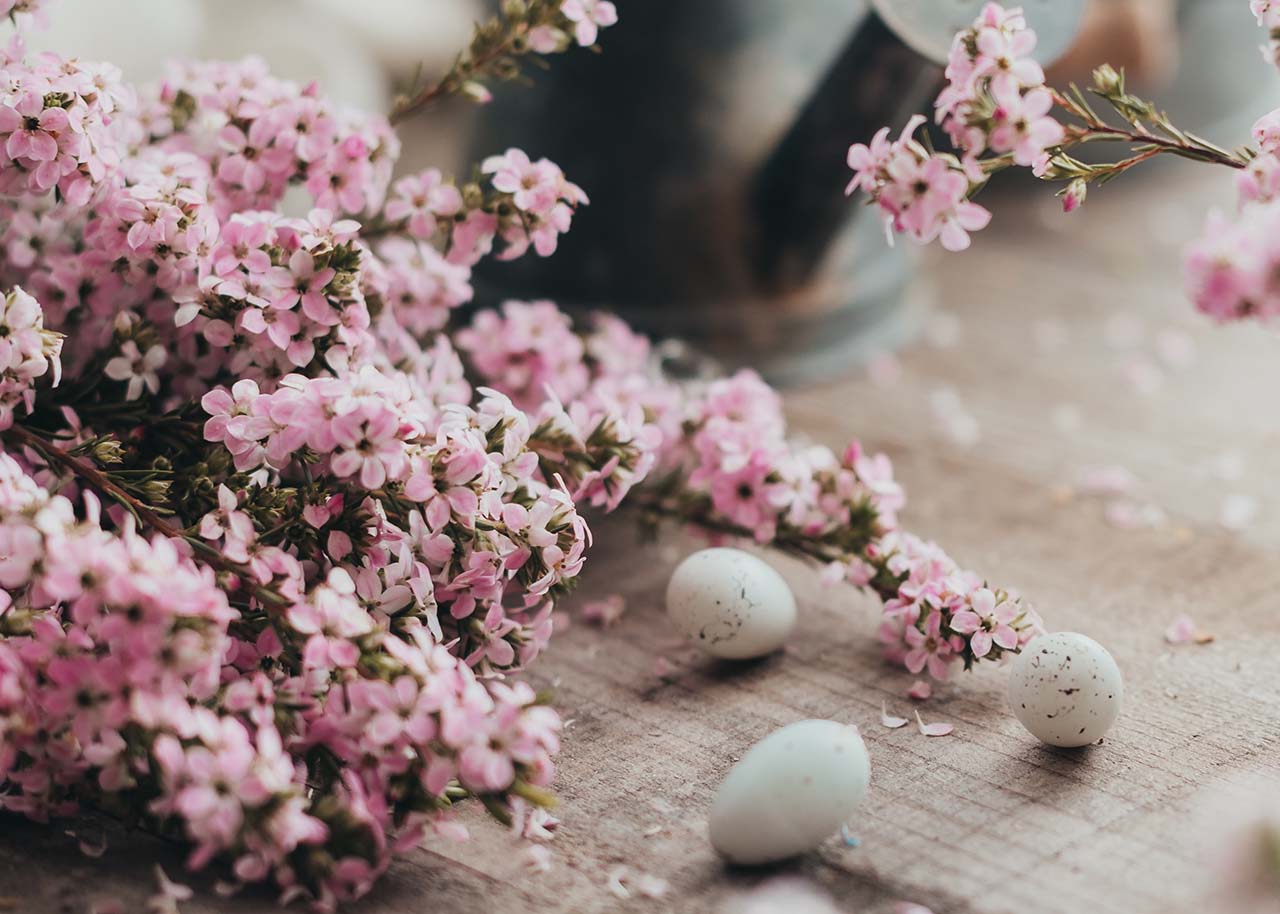 by marjolyn | the slow living guide
Each season offers its own abundance of opportunities to just pause and breathe. Spring is the season of birth and beginning, of energy and growth, of new ideas and inspiration. The light returns, the temperatures rise, and the awakening of nature is a feast to behold.
There's so much to enjoy about this time of year. Find some inspiration and ideas to make the most of it in a slow and gentle way below. 
Refresh your home
Open your windows and let the light and fresh air in. After months of hibernation and being cooped up inside – however cosy – it's time to blow away the cobwebs, clear the stale air and shift your attention to letting the outside in. A thorough declutter of just a single room in your home is a great way to make space both physically and mentally for new things and new energy. While you're at it, make sure everything's dusted, the windows cleaned, and the floors mopped. Put some Spring flowers in a vase for a cheerful note. Change your darker & velvety Winter accessories for Spring ones with a lighter colours and texture. Also treat yourself to lighter scented candles or room mists to enhance the Spring feeling.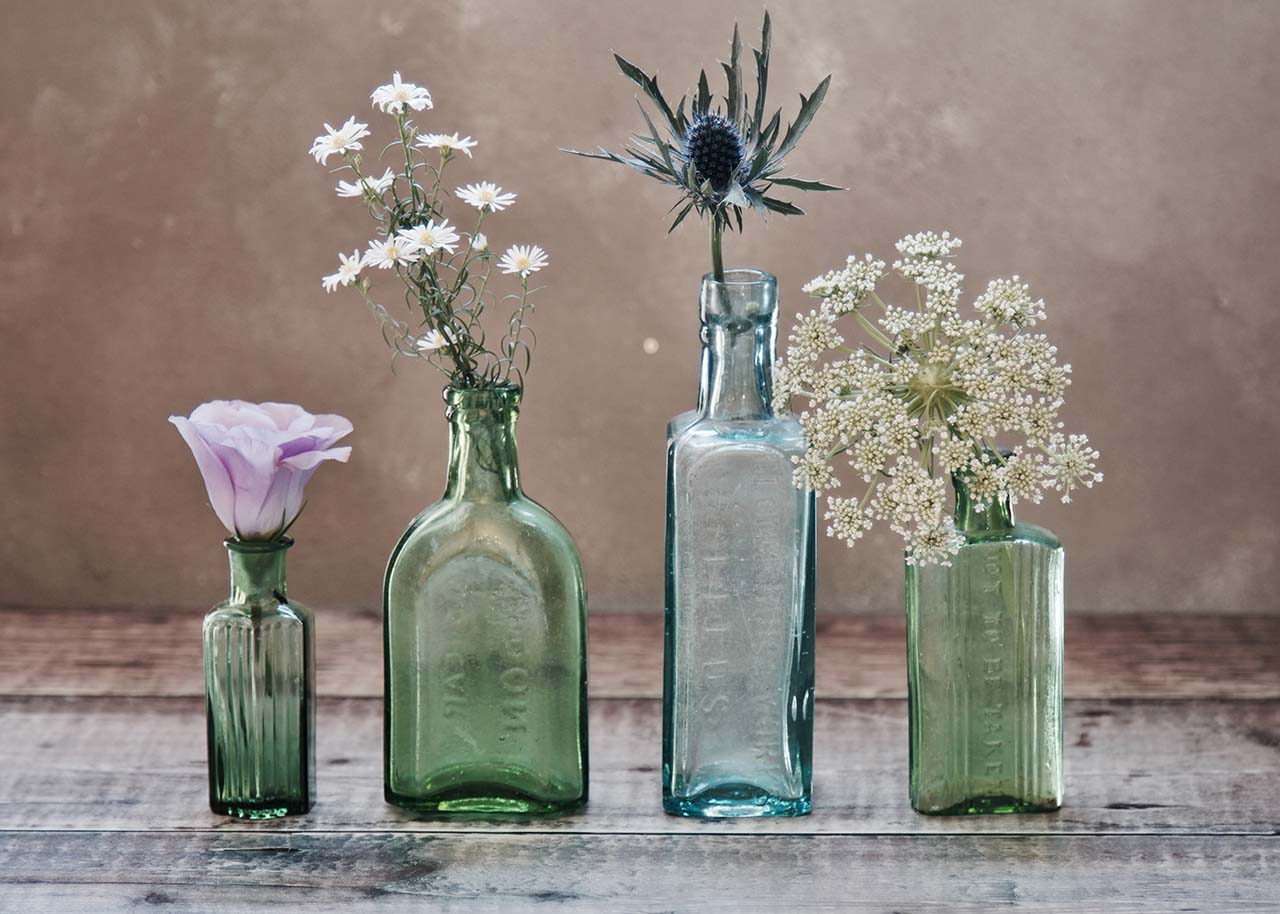 Get outside
Go out for a walk to the village, a bike ride to work, a picnic in the park, a drink at the terrace, anything you can think of. You can also take your exercise outdoors. Many sports can be practised outside all year, like walking, running, and biking. But now you can also engage in other activities outside, like yoga or meditation. If you have an outside area with your home, now's the time to activate it: make sure your outside space is tidy, put the pillows on your outdoors furniture, add some instant colour to your garden or balcony with new plants, create a cosy atmosphere by hanging up strings of fairy lights, make sure the barbecue is ready to be used, stack some logs for a wood fire. Let the outdoor season begin!
Creative projects
Spring is the season of trying new things. Is there some creative skill you'd like to learn? Knitting, crocheting, wreath making, flower arranging, botanical dyeing, flower pressing, candle making, pottery and colouring are lovely activities for this time of the year. Making something with your hands is a wonderful way to get out of your head and spend some mindful moments alone or with some friends. You could join a group, attend a workshop, or take a course.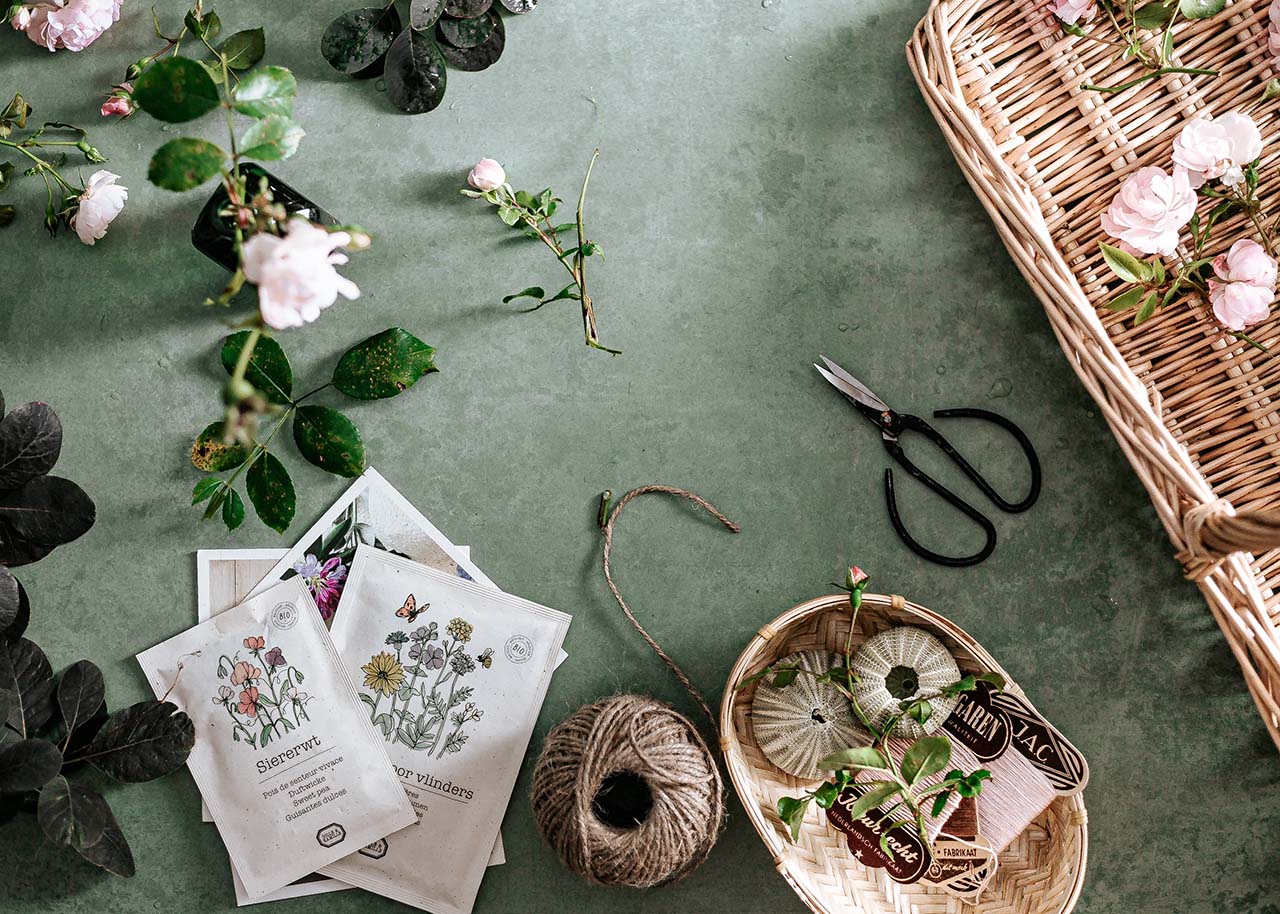 Nature's delights
Noticing the trees turning green, the flowers shooting out of the soil, and admiring the abundance of Spring blossoms is a wonderful way to connect with the season. Natural beauty can truly be found anywhere, so don't forget to appreciate the beauty of nature that's right on your doorstep this Spring. Notice the subtle changes in colour, flowers starting to bloom, a field in the foggy morning or the little ducklings in the local pond. Spring is the season of tulips, daffodils, early morning bird songs, misty meadows, baby lambs, hatching eggs, delicate blossom petals, to name just a few.
Spring food
The secret to slow and seasonal cooking is to use local ingredients that grow naturally in April, May and June. Not only does this support your local farmers, but you'll also reduce your impact on the environment, save money and make tastier meals. Spring is the season of vegetables like asparagus, radishes, leeks, artichokes, fennel, peas, new potatoes, spinach, beets, and fruits like rhubarb, strawberries, elderflower, gooseberries, raspberries, blackberries, and black currant. It's also the perfect season to grow your own herbs like basil, chives, dill, rosemary, and thyme. Taking care of your own produce and using it in your home cooking is a short track to mindfulness. Now's the time to sow seeds in mini pots for your own herb garden.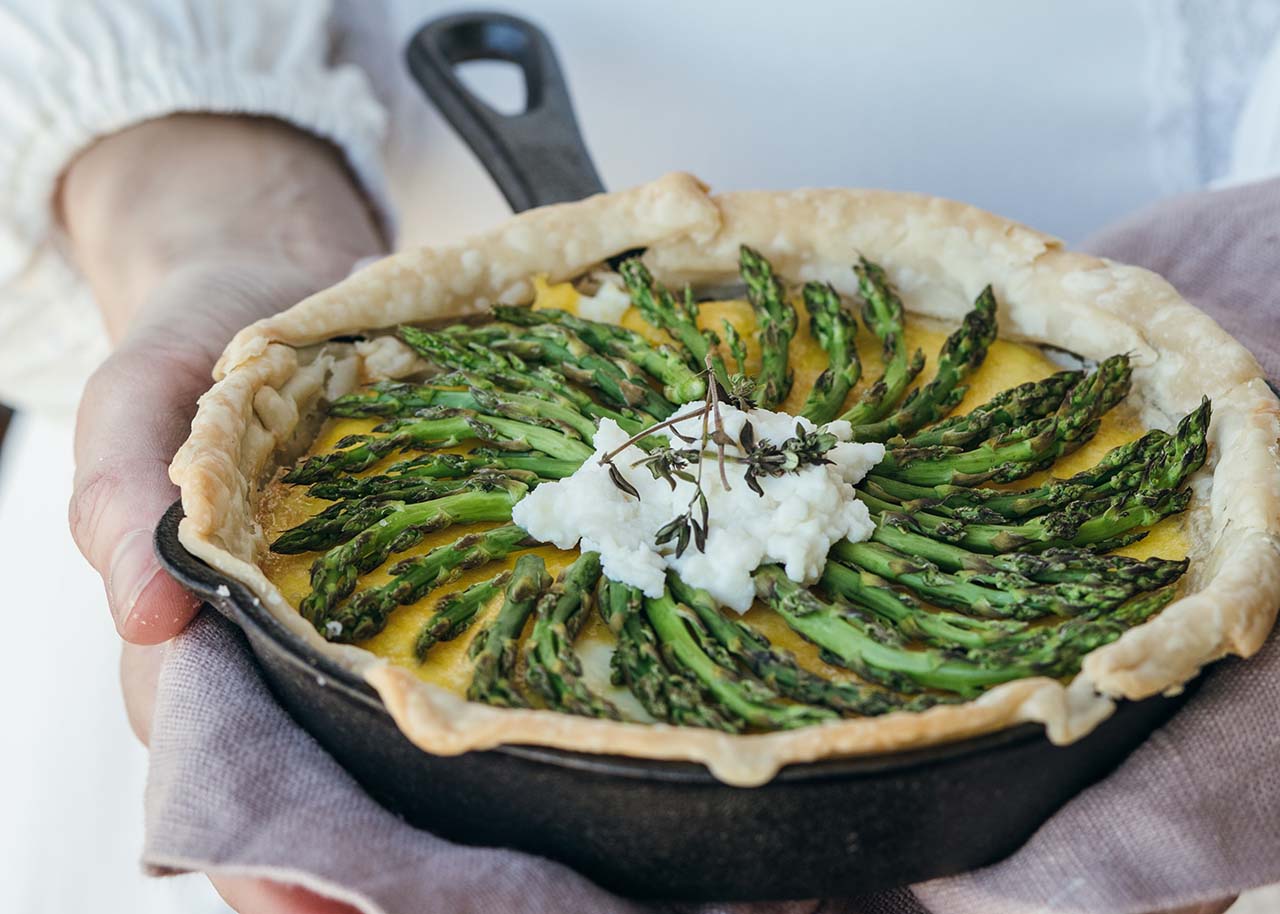 Slow moments
Find slow moments with a touch of Spring in your everyday life. Open a window, take a few deep breaths of clean air. Change your heartier Winter drinks to the lighter, fresher flavours of Spring and enjoy it outside in your favourite mug while catching the first rays of sun. Stop to notice the changing of the trees, flowers, and Spring blossoms. Connect with yourself by spending a day on your own. You could have a Spring spa experience and then go out for a walk and spend some time reflecting on how you feel about different areas in your life and if you want to make any changes.
 Enjoy this season!
Marjolyn is the founder of The Slow Living Guide. She's an introvert with a natural preference for cosiness, small groups of people, meaningful conversations, harmony and quietness. She loves tea, candles and comfy clothes. It's her mission to support small sustainable brands by offering them a home on this website and inspire people to live a slower, simpler, more soulful and sustainable lifestyle.
Would you like to receive inspiration from The Slow Living Guide regularly?
Sign up for the newsletter here.
Your bed should be a sanctuary of comfort and tranquillity, so here are some cosy ideas to stay warm in bed this winter.
Revamping your home's exterior not only enhances its charm and comfort but it also elevates its curb appeal.
Transforming your living space into a warm and cosy haven doesn't have to come with a hefty price tag. In this guide, we explore practical and cost-effective measures to make your home snug without breaking the bank.