How to live in tune with the seasons | Maddy Lawson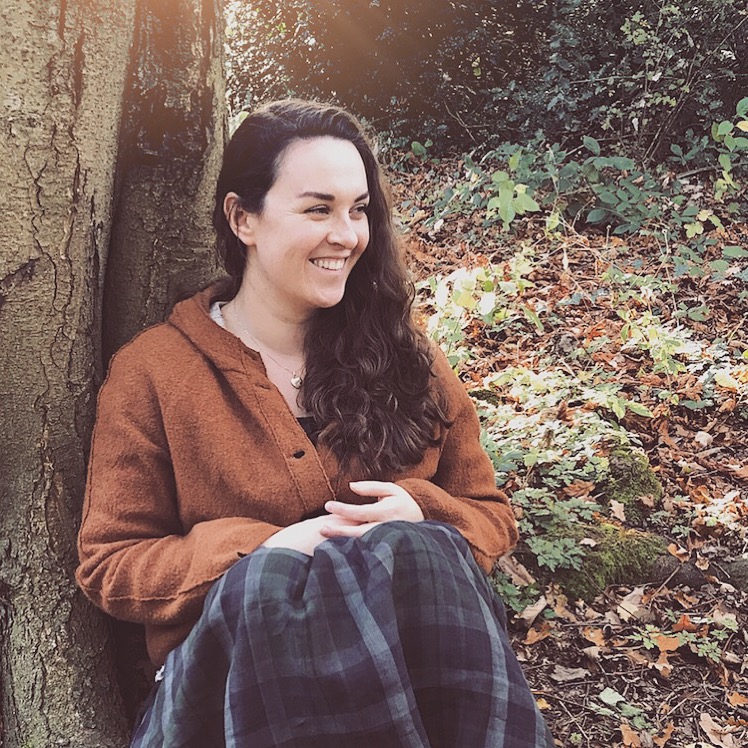 'The cycle of the seasons is so comforting and reassuring because it happens every year.'
Maddy is a coach for creative women seeking purposeful living and meaningful work. Alongside her coaching practice, Rising Wild, she's also the co-founder of The Wild Academy – a nature-inspired venture that brings together a membership community, courses, and seasonal gatherings. Maddy lives in Banbury, Oxfordshire, with her husband and two Border Terriers, Ted and Winnie.
We chatted with Maddy about why nature is so important to her, what slow living actually means, and the importance of community.
Perhaps we could start with you telling us a little bit about yourself?
I never know how to explain exactly what I do, but I guess I'm a coach interested in working mainly with creative women, helping them to follow a different path in life. I work with people who don't want to do the traditional, mainstream nine-to-five office job but instead want to do something more creative, something a little different. I help them either figure out exactly what they want to do, or to develop an idea they've already got, figuring how it might work. I also encourage people to take a holistic view of work and life, together, because I think so often people either address one or the other when I believe that if you are self-employed or creative you can't really separate the two. Your work is your life because it is your passion, and you are bringing together all these things. 
Nature and the seasons come up a lot in your work, why are they so important to you?
I think the start of it goes back to when I was feeling unhappy and stressed with my work life, for various reasons. There was a whole chapter of my life when I was really unsure of what was going to happen and what to do; if I was to change paths how I would do that, and what it would look like. I found that very stressful and overwhelming: mental health wise, physically, emotionally, everything. I just felt like I needed some way of finding peace or healing, a place that was calm. So I started going for long walks, and paying attention to what I could see around me to calm my mind, because if you are focusing on what season it is, what things you can see and what changes you can notice, then you start to think a lot less about your worries or whatever else is going on in your brain. It was sort of a mindful exercise. 
Have you always been interested in nature?
As a child I always loved being in the wild. I was always going to summer camps, and my dad is very outdoorsy (you can follow him on Instagram @a_slower_adventure) so he would take me on mountain hikes, and climbing and bike trips, so it's always been in my life. Although as a teenager I went through a stage of not paying as much attention. You know, you get interested in music, and boys, and whatever else teenagers are interested in, but I definitely came back to it. 
That's where I find my solace. I see outdoors and nature as a friend, some place you can go when you need comfort. 
That's a really nice way to look at it.
The cycle of the seasons is so comforting and reassuring because it happens every year. In the winter everything dies back, but then in the spring it comes through again. Seeing that every year just makes you think it's fine: if that applies to nature then it can apply to me too. If I'm going through a hard time now then things will change, shoots will start to come through the earth, and bloom and grow again. 
I really do see these patterns and metaphors in so many aspects of the seasons, and that in combination with the health benefits of being outside and experiencing the natural world, it goes hand in hand with coaching I think – growth and change.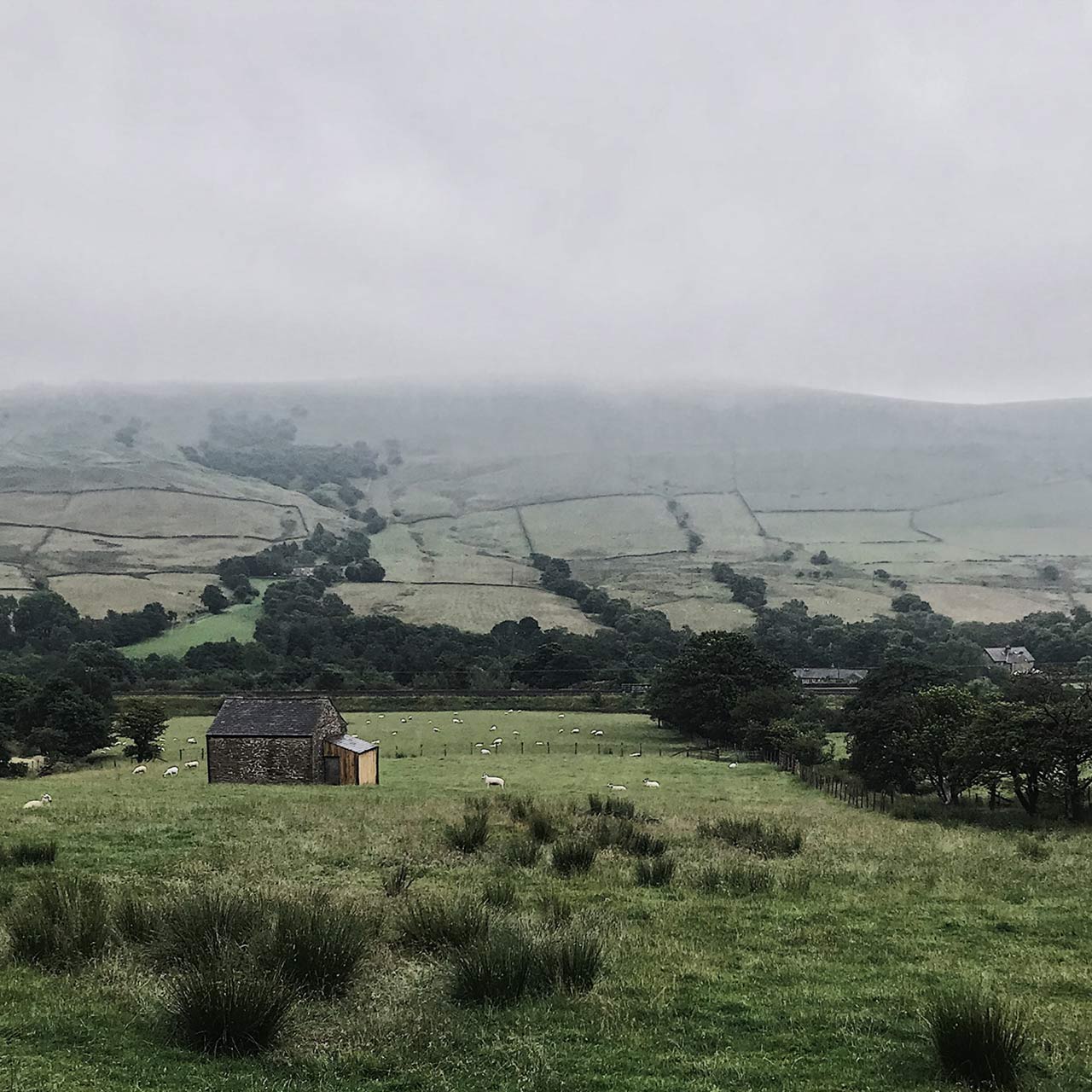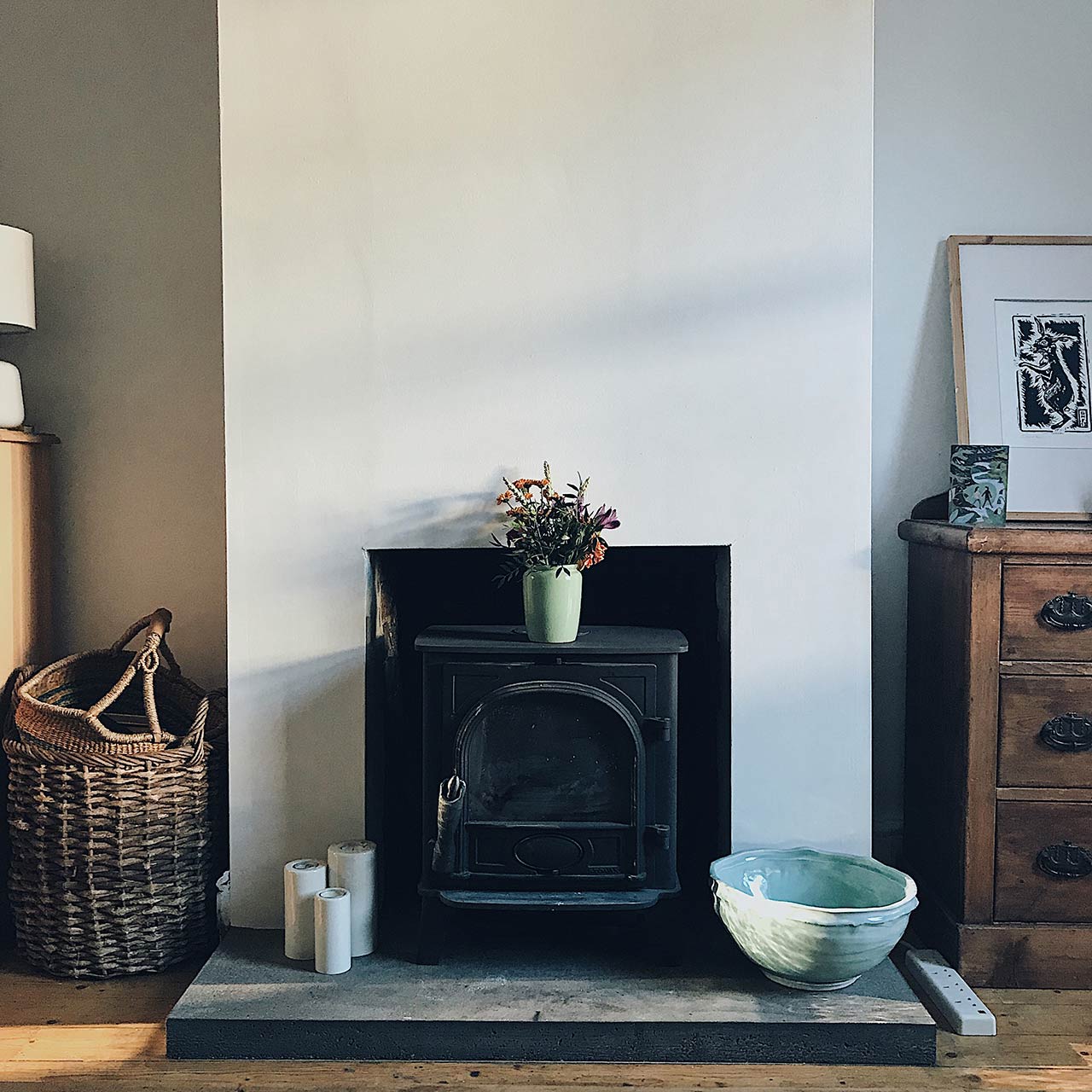 What does slow living mean to you?
That's a big question! What I find really hard about the concept of slow living in general, is that it's become almost like a Pinterest aesthetic. It's like a bit of a joke almost. People aren't necessarily on board with it as a concept of living your life, they just think of it as a way of dressing almost. You must wear linen dresses, and you must shop at a farmers market, and drive home in a vintage car. It's about everything being perfect. And it's not. It's the opposite to me. It's about everything being imperfect! 
I think the other thing people think when they think of slow living, is that everything literally has to be slow, so when I mention on Instagram I had to run for the bus people make jokes like "you shouldn't run! That's not slow". There is a writer called Carl Honoré, who wrote a book called In Praise of Slow, in which he says slow living isn't about going quickly or slowly, but about finding the right pace. Each individual has to find the right pace for them. He says you should choose your own pace rather than just following the crowd and going at the pace we are told life should go at. We are very much told that we are successful if we have a high powered job, a fast car, get paid lots of money….
And are busy all the time…
Exactly. You get sucked into big city life where things do go at a fast pace, and slow living is a rejection of that. It acknowledges that there might be alternative options, and then takes the time to step back and explore what those are. It's taking the time to actually think about things, and assess your choices. A considered approach I guess you could say. 
So what does a slow life look like for you?
For me it's all about choices. It's about choosing not to get sucked into a way of life I didn't want. I found myself years ago on a path I wasn't happy with, and I had a choice whether to keep going with it, as many people do for very good reasons, including responsibilities both financial and family. Luckily for me I was able to be supported by my family, by my husband, and we didn't have children or a mortgage of anything to think about at the time, so we made the choice to pursue a life with more intention, that was more on our own terms – and that included me taking the time to discover what I really wanted to do.
So now slow and seasonal ideas affect almost every aspect of my life, not just my work. Our home is filled with things we've carefully chosen. I know I said earlier that it's not about the Kinfolk aesthetic, but it does come back in certain elements to what you choose to eat and wear, because if you are living an intentional life then obviously you think about your choices in relation to everything else.
So for example, the food we eat: we choose to eat things that do grow in season and to not shop in supermarkets but at a farm shop. Or if we do shop at the supermarket to choose things that are plastic free, and grown in Britain. And the same thing with clothes. We choose things that are hand-made, or that we least know where they come from. And with our home, instead of going out and buying everything at Ikea, because it's the easier option and would have got the job done quicker, we've chosen to go without certain pieces of furniture until we've found the exact right ones. So that's where the slow comes in, because you choose to make these choices, it does impact the pace at which you are able to do things.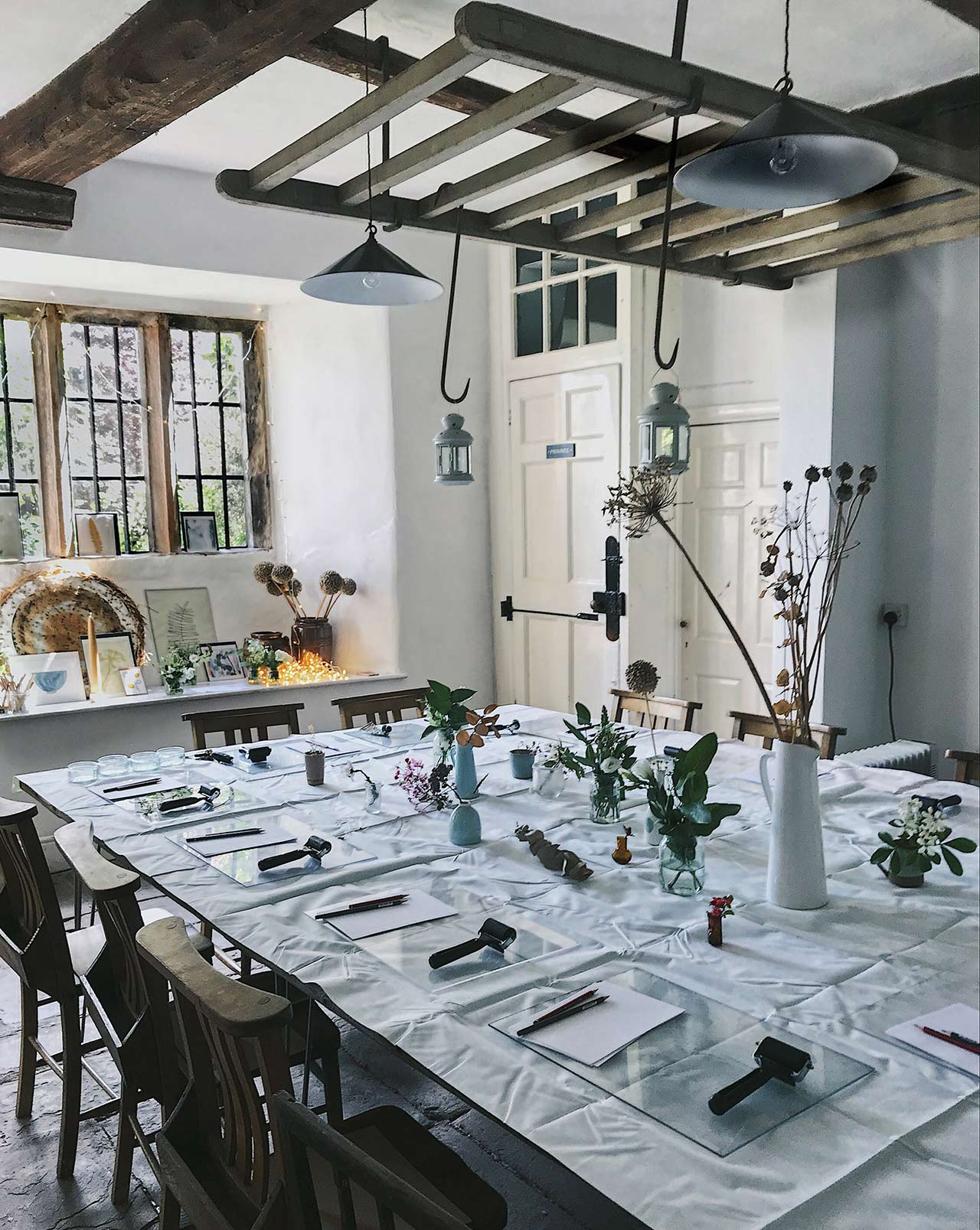 In your new business, Folk + Field, which you've set up with Eleanor from Creative Countryside, you really emphasise the importance of community. Why is that so important to you?
Because I think that humans aren't designed to be alone. My personal experience is that I always knew I didn't want the life that the mainstream media suggests we should have, but when I was younger I didn't know how to make an alternative, or what it might even be. So I just got on with it. I made friends at university who were great friends at the time, but afterwards I realised that because I didn't want that lifestyle they weren't the right people for me long term. It's hard to connect with people when your values are so different, or you're striving for completely different things because there are things that you just can't understand about each other. So from when I left school to about 25, I don't think I made many really good friends. I did meet my husband though, I should qualify that!
Ha! Yes you probably should!
Yet the more I got to know myself and the better I accepted who I was and what I was interested in, the more I could start to look for friends who would like those things too. And I found that hugely through Instagram. When you find a community of like-minded people you realise how beneficial it is to have those people around you because instead of people being like, "you want to do what this weekend?" and thinking you're weird, they're like "yeah me too!". It feels great because you are all excited about it together, and everything you do together becomes more exciting and fun, because everyone is really into it. So rather than feeling like the odd one out, feeling lonely even when you're with people, you feel part of a community. To feel accepted, and seen, and appreciated for who you are, rather than feeling weird, is just so important. I don't think I can state that enough! 
Favourite place to read a book: On the day bed in my office / spare room. It's got a really comfy mattress (so squidgy!), and our dog Ted curls up in the corner. 
Favourite place in nature: I'm developing a real passion for the Peak District at the moment, it's a landscape that is so appealing in any season. I really like going to Edale because it has a train station right in the middle of the national park, and I love seeing that expanse of hills and trees when you step off the train there. 
Favourite maker or independent shop: I'm going to have to say Objects of Use because that's where I work! It's an independent homeware shop in Oxford that sells an eclectic mix of everything you would need to live a slow and sustainable life; so lots of plastic free cleaning things, but also cookware and gardening tools, and lovely bits of Japanese stationery.
Favourite thing to do slowly: Cooking, definitely. I love taking the time to cook a meal from scratch. One of our favourite things to do is to go to our local farm shop, choose what's in season, and then figure out what to make with when we get home.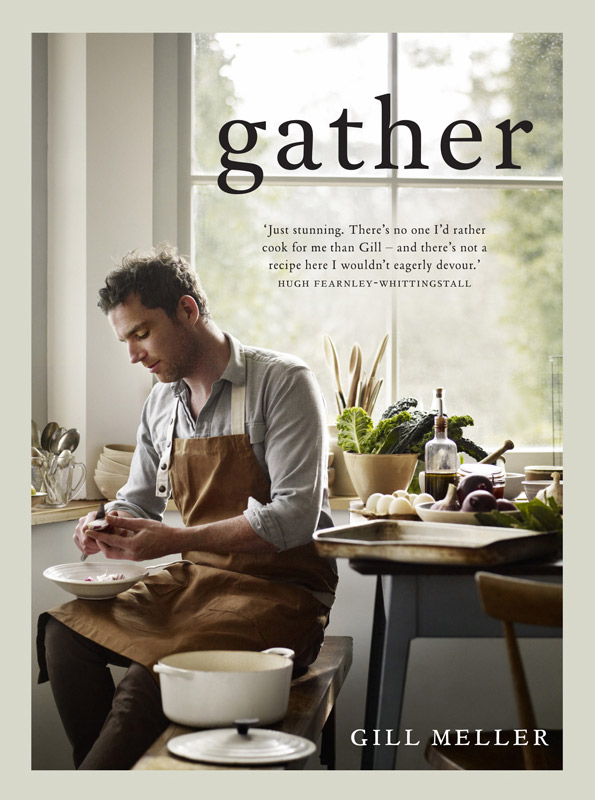 MADDY'S SLOW LIVING TIP
Blackberry – Apple – Walnut Meringue
'I love this Gill Meller recipe from Gather and often make it for suppers with friends in the autumn: Blackberry Apple Walnut Meringue
We deliberately don't have an electric whisk because I find it really satisfying beating things by hand, so meringues are a perfect example of slow living in our house!
I particularly love this recipe book because of its ethos. Gill uses the term 'gather' in reference to both the produce you prepare (foraging in the wild but also assembling ingredients from a shop or store cupboard) and to the people with whom you then enjoy the meal.
So on that note – if I'm allowed two tips – I'd also like to recommend a book to go with the recipe: The Art of Gathering by Priya Parker, which is all about creating meaning in groups – whether a dinner party or a meeting. Perfect for organising an autumnal celebration! There's also a really great episode of the Goop podcast where she's interviewed by Gwyneth Paltrow and she has a TED talk too.'
~
'Gather showcases 120 recipes inspired by the landscapes in which I live and work. From seashore to woodland, orchard to garden, field to farm, moorland to harbour. For me this is the best kind of cooking and eating, offering simple, honest dishes made from natural, abundant foods. Gather is a celebration of British seasonal cooking at its best.' – Gill Meller