Blooming With Creativity: Slow Crafting Ideas And Inspiration For Spring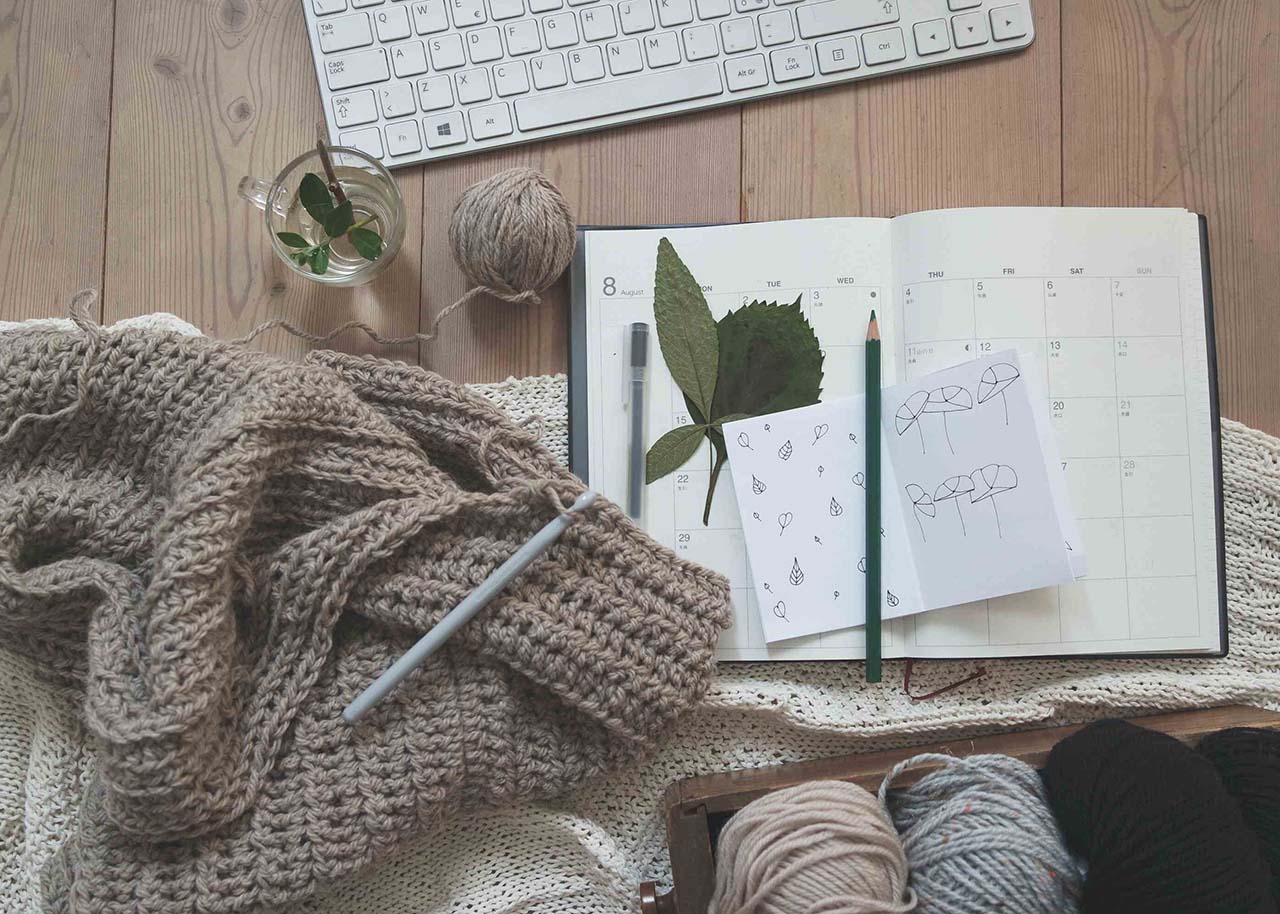 Spring is in the air and blowing in along with it is a renewed sense of optimism, fresh energy and creativity. As the weather warms up and the natural world begins to bloom once again, now is the perfect time to harness that delicious, creative energy swirling all around us. 
The vital energy boost that spring delivers provides a really uplifting atmosphere in which to overcome our self-doubt and tackle learning something new. When it comes to crafting, there are plenty of options to choose from. Have you always wanted to learn to knit, crochet, paint or try your hand at ceramics? 
This season provides the perfect backdrop for trying or honing your skills at these crafts. The weather is mild and pleasant, making it an ideal time to work on a new project outside or near an open window.
Spring is the season of creativity
This beautiful season of renewal is an invitation to begin again, perhaps explore new creative ideas or pick up on any crafting projects you may have set aside. This time of year is all about cleansing and clearing, so this also makes it the perfect time to clean out your craft supplies and make an inviting space for creating. This can be a great time to organise your materials and make sure you have everything you need to indulge your crafty side. Whether you're looking to update your interiors, make a thoughtful gift, or simply indulge in some therapeutic hands-on creating, you'll find some gentle spring crafting ideas and projects here which might inspire you.

Here are five simple ideas to inspire your spring crafting and creativity…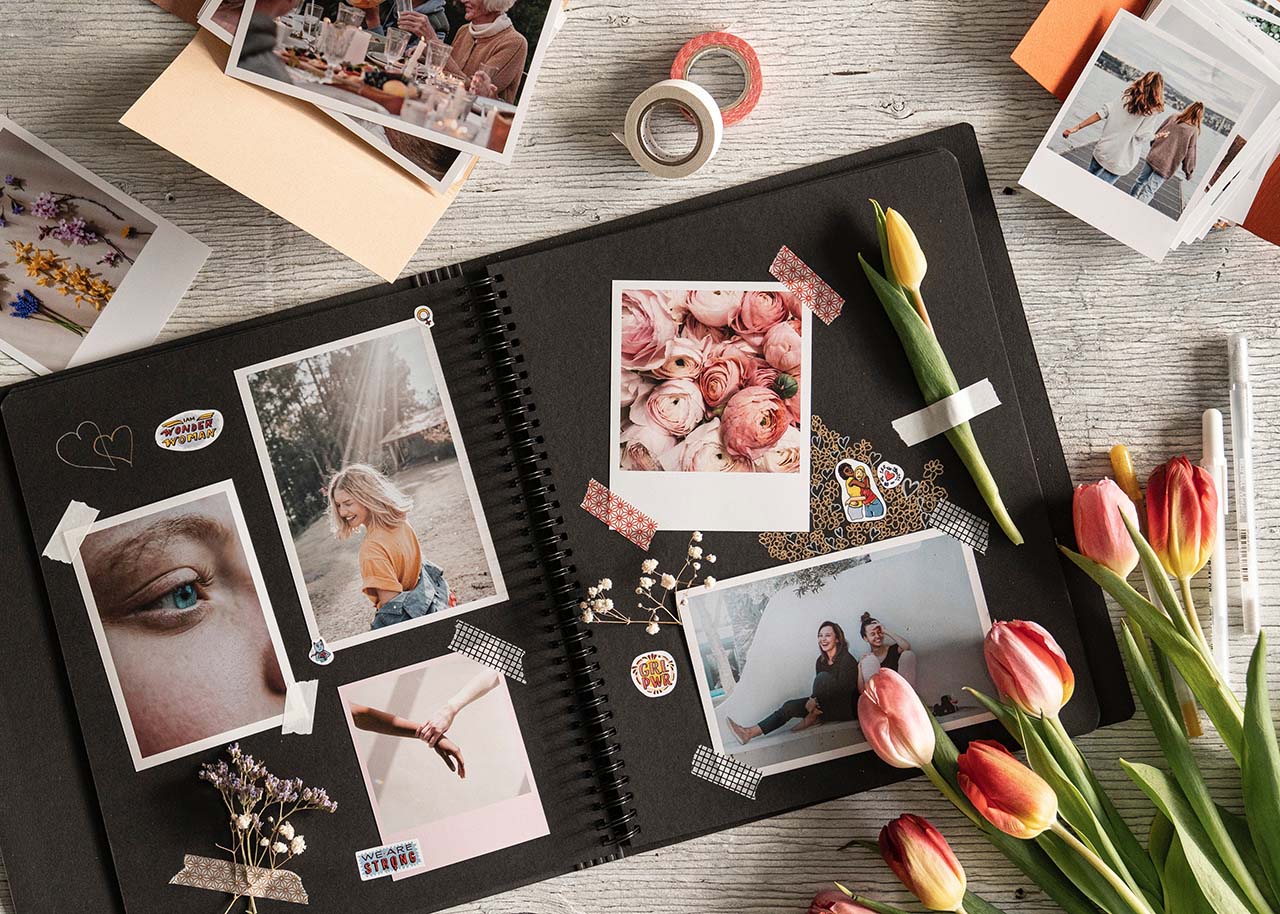 1. Make a seasonal scrapbook this spring
Scrapbooking is a brilliant way to express your creativity and artistic skills. You can use various materials, included salvaged vintage papers, foraged nature finds and old magazines, to create beautiful page layouts and designs that communicate your relationship with the season.
Scrapbooks are also a creative vessel for any small keepsakes you have been holding onto and make a lovely way to preserve precious memories, especially of significant events like weddings, holidays, day trips, family gatherings, and special milestones.
You might find some extra inspiration over on @littlethingsbigdays creative scrapbooking IG account, which is filled with beautiful ideas and tips to try.
2. Try your hand at Crochet
Crocheting is a relaxing and calming activity, reducing stress and anxiety levels through keeping our hands and minds in a state of flow. It is also an easily portable craft that can be done anywhere, making it perfect company for travelling or sitting outdoors this season.
 Crocheting allows you to express your creativity with so many varied patterns and techniques to try. The other benefit is the social aspect – there are many crochet groups and clubs which provide a sense of community and companionship, giving you the opportunity to meet new people.
3. Create a floral wreath for the spring season
Nothing says spring quite like a wreath bursting with fresh flowers and greenery. Whether you prefer real or faux florals, creating a wreath is a simple and satisfying crafting project that can add a touch of seasonal colour and natural beauty to any space. Try using a combination of vibrant blooms, delicate vines, and pretty ribbon to create a one-of-a-kind piece.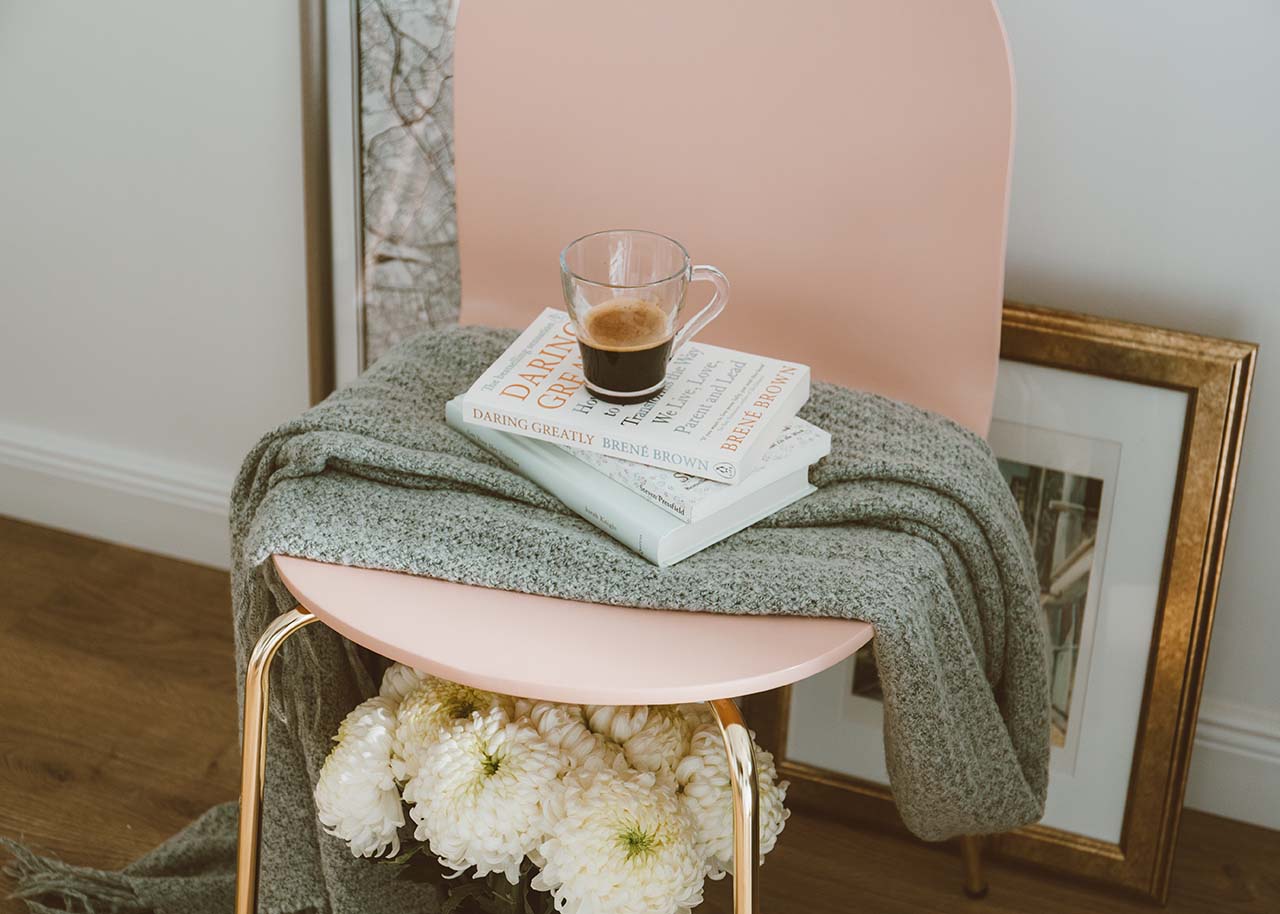 4. Bring spring inspired pastel shades into your home
If crafting isn't your thing then you might find it more enjoyable to let your creativity flow by freshening up your home interiors. Soft, pastel colours are a hallmark of spring, and incorporating them into your decor can bring the season inside and provide an outlet for your creativity. This is especially uplifting when the weather outdoors isn't playing ball! 
Consider upcycling an old piece of furniture with a fresh coat of mint green or pale pink paint, making a set of decorative pastel candles, or adding pastel throws or cushions to liven up your living room.
5. Bloom with the season and learn how to make paper flowers
Spring is a time for new growth and blooming florals, making paper flowers a perfect representation of the season. They are a low-cost alternative to real seasonal flowers that can save money while still adding beauty to any space.
They can be made in any colour, shape, or size, providing endless possibilities for creativity.
Paper flowers are a great craft for adults and children, so could make for a fun activity over the spring holidays that can be enjoyed by the whole family. Your paper blooms can be used in a variety of ways, from home decor to gift-giving, making them a versatile and simple craft idea for the spring season. This how-to guide from Country Living could be a good place to begin.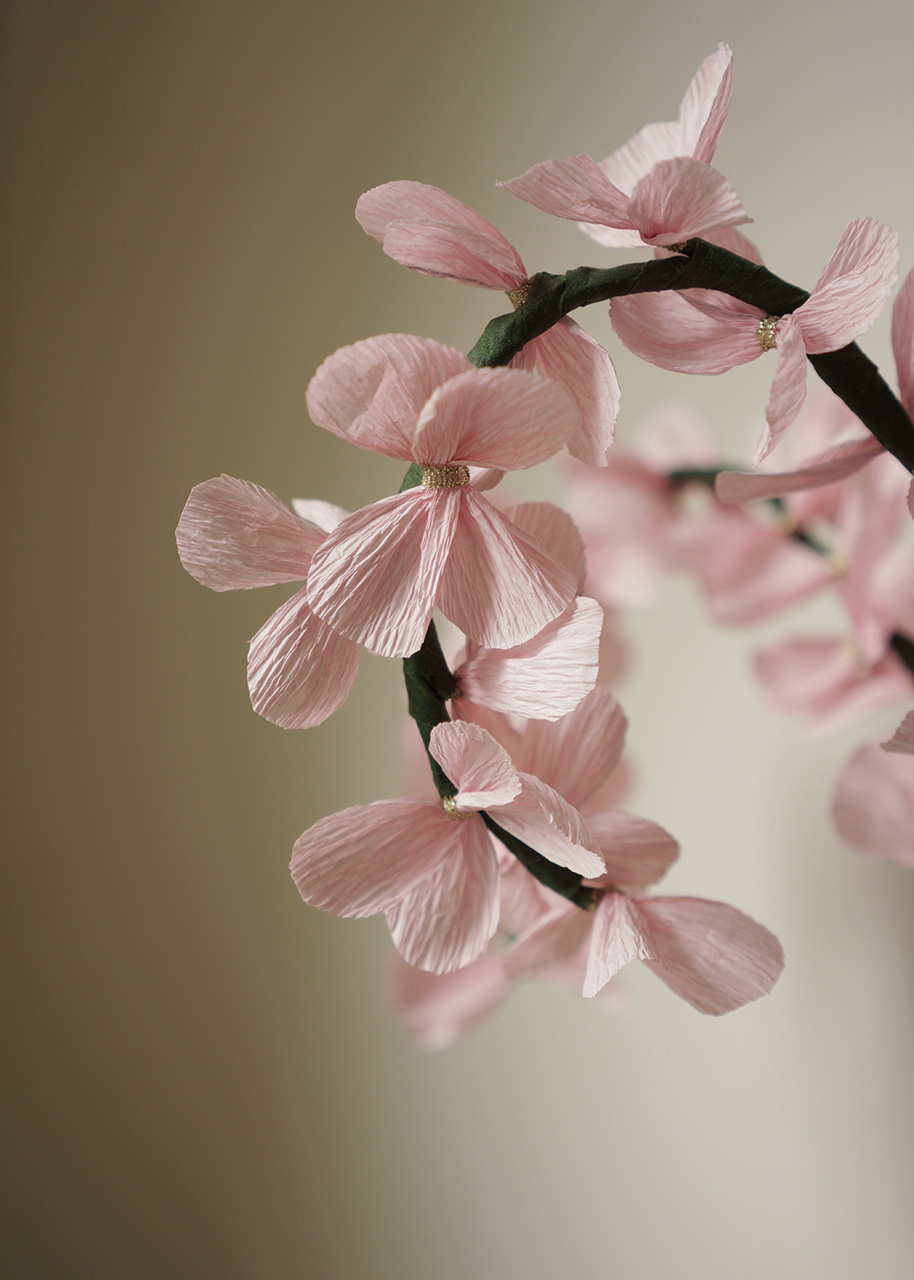 Slow living and crafting, a perfect match
It's easy to see that the art of slow living and the art of crafting have a natural synergy to them, both concepts encourage us to take the time to appreciate the process and find enjoyment in the experience itself, rather than just the final outcome. 
Slow living encourages a mindful and intentional approach to life, a daily routine that prioritizes enjoyment, creativity, and taking the time to do things right. 
When we have some time to create something slowly and mindfully, we can benefit from a greater sense of connection to the craft we are working on, whether it be knitting, sewing, pottery, woodworking, or any other activity. Being present during the crafting process can support us to relax and truly enjoy the moment.
Make sure to tag TSLG over on Instagram and show us your creative streak this season. We'd love to see and share your craft projects, making processes and the inspiration behind your creative projects. 
Contributing TSLG Writer: Laura McMahon – The Smallest Light
Laura is a blogger and freelance copywriter who also offers marketing services to small, indie brands & creative folk seeking support in sharing their brand online. Laura loves to find inspiration & ideas, centred around simple ways to connect with the natural world and unearth seasonal magic all year round.
Would you like to receive inspiration from The Slow Living Guide regularly?
Sign up for the newsletter here.
Transforming your living space into a warm and cosy haven doesn't have to come with a hefty price tag. In this guide, we explore practical and cost-effective measures to make your home snug without breaking the bank.
Revamping your home's exterior not only enhances its charm and comfort but it also elevates its curb appeal.
Practical, guilt-free tips to make sustainable Christmas gift shopping a mindful, purposeful and enjoyable experience.