Slow Design: A Thoughtful Approach To Branding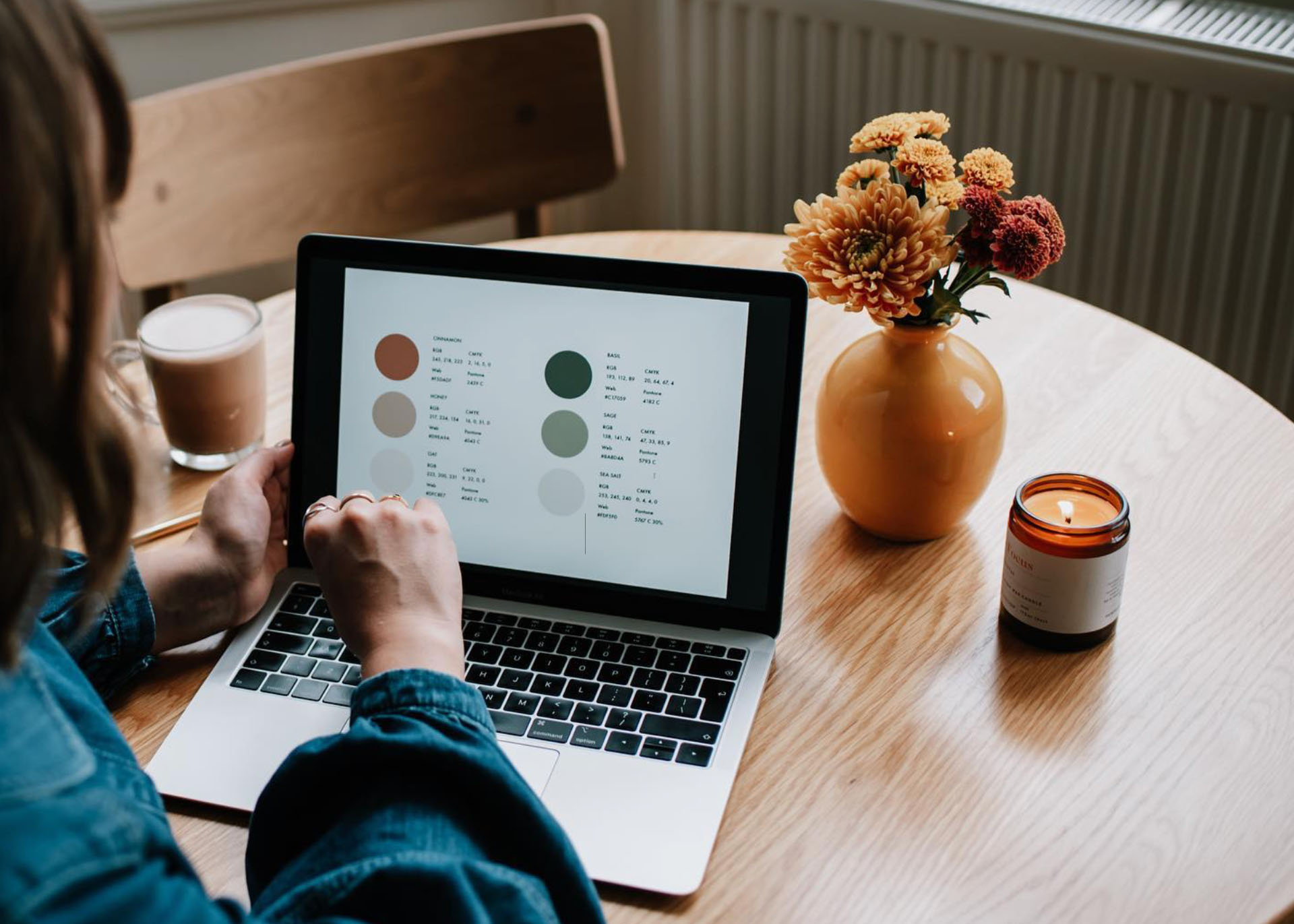 by Sarah Robertson | These Are The Days
Sarah Robertson, brand designer, creative mentor, and founder of These Are The Days, delves into the Six Principles of Slow Design and considers what it takes to cultivate a slow brand.
By taking a mindful approach to branding, you can nurture more conscious forms of creation and communication. This goes beyond design aesthetics or marketing tactics; it's about forming genuine relationships with your audience and contributing positively to the world around us.
Introducing the concept of Slow Design
Developed by Alastair Fuad-Luke, a writer, design professor, and activist, and Carolyn F. Strauss, curator, educator and founder of the Slow Research Lab , the Six Principles of Slow Design serve as a transformative framework. These are not strict rules but rather flexible guidelines that offer insight and value when making creative decisions:
Reveal
Expand
Reflect
Engage
Participate
Evolve
Let's examine these principles through the lens of developing a slow brand—something I hope will inspire time and space for reflection.
1. Reveal
This element sheds light on the often-overlooked aspects of daily life, including the materials and processes behind products or services. In branding, this can be achieved through authentic storytelling. For instance, you could take your community behind the scenes, share a day in the life of your business or delve into the motivations behind your creations or offerings.
2. Expand
A more conscious audience wants to see beyond the immediate function of things and explore their broader impact. You could illustrate this by sharing the journey of raw materials to finished products or researching ideas for service development. This becomes particularly impactful when discussing sustainability, so emphasise how your brand positively impacts the wider world.
3. Reflect
This principle promotes contemplation and connection by encouraging us to consider our purpose. You can apply this by communicating your origin story or explaining the thought process behind your creations and offerings. Sharing the core values that drive you can enrich your narrative and attract clients and customers who connect with you on a deeper level.
4. Engage
Openness and collaboration underpin Slow Design. In a branding context, this could take the form of involving your audience in the process of developing your products, services, or overall business. Crowdsourcing ideas and gathering input from your audience to influence decision-making will ensure that they can express their views so what you create aligns with their needs.
5. Participate
This aspect focuses on bringing users into the creative process, emphasising a coordinated and collective approach. It goes hand-in-hand with the need to 'Engage' and could be supported by inviting feedback on branding, creations and offerings. This sense of collective ownership can strengthen brand loyalty and build a community of advocates around your business.
6. Evolve
A brand that evolves is a brand that endures. By keeping lines of communication open and consistently seeking input, your audience will feel like a part of your brand. Your business is continually unfolding, and products and services need to adapt. This ensures that your brand stays relevant and relatable and helps clients and customers feel like the co-authors of your brand story.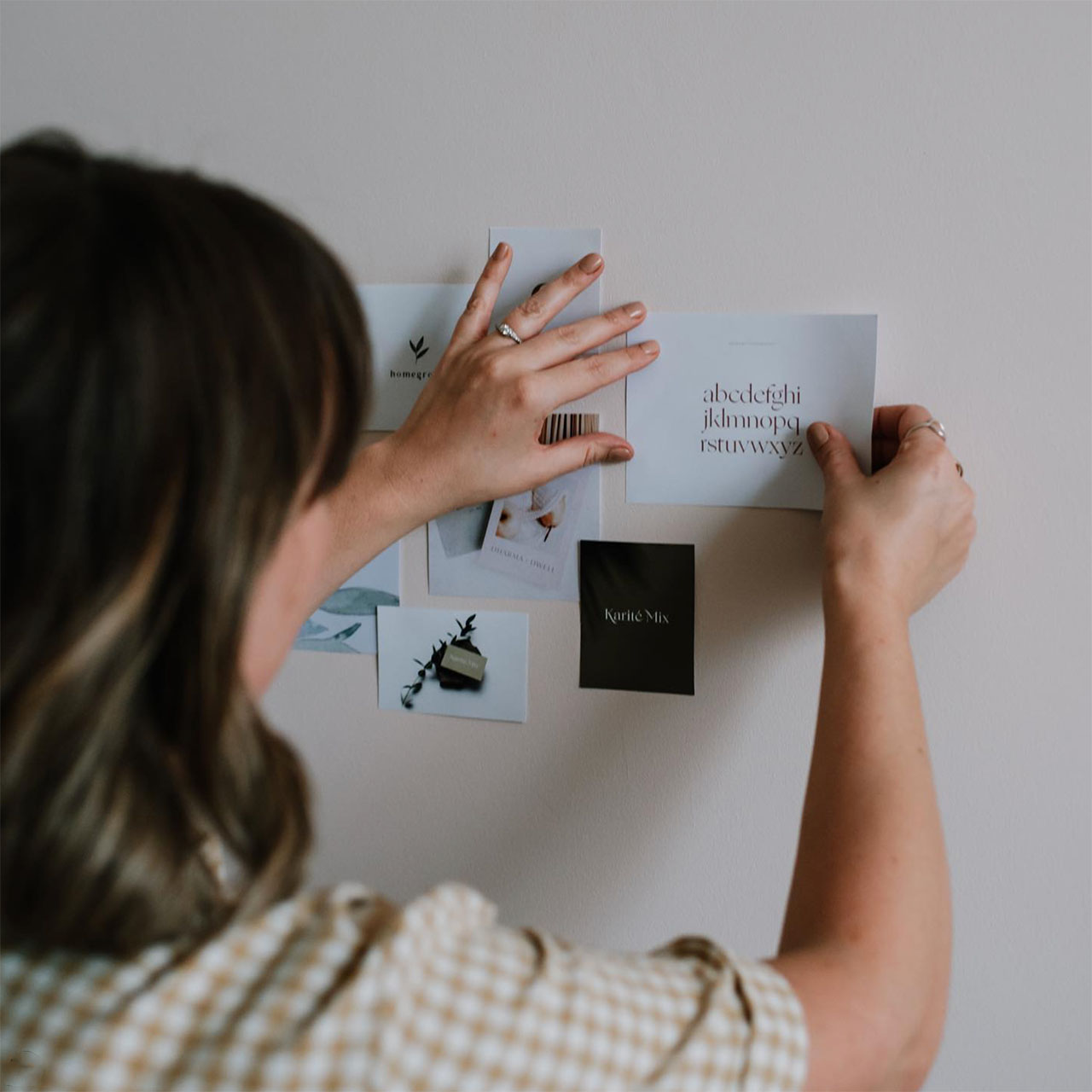 Embracing slow principles in branding
Let's get practical with some actionable steps to help you begin your journey into slow branding, where meaning is valued over metrics.
Brand strategy
Aligned vision: The key to achieving depth isn't to speed up—it's to slow down. Purposeful branding cannot be overstated, and this involves getting clear on our vision and values to establish more meaningful relationships with our audience.
Intentional naming: Selecting an expressive brand name is necessary for a business that's faithful to the slow movement. Consider delicate or natural words that convey a sense of calm and ease and soft sounds that flow freely.
Collaborative approach: Building a community around your brand is essential and will connect you with those who appreciate the value of mindful living and working. Joining groups of slow-living enthusiasts or working alongside them can benefit your efforts.
Brand styling
Minimal design: The elements of your logo, whether you have marks or fonts, will ideally evoke a sense of ease and space. Pay attention to detail and give your creations room to breathe. Captivating imagery can also play a vital role in communicating your values. Think comforting, natural, tranquil.
Soothing colours: A well-thought-out palette can set the emotional tone of your brand and exude a timeless quality. Colour offers a powerful way to evoke feelings, and by choosing muted tones and natural shades, you can create a sense of calmness. Pay careful attention to contrast and support those with visual impairments.
Modern type: Contemporary fonts are often easier to read, and script fonts can help to craft a softer look and feel, but it helps to be mindful of your audience, especially those with accessibility needs. Focus on removing distractions and improving readability. I also recommend limiting your font choices to 2 or 3 for simplicity.
Brand storytelling
Clear language: Emphasise the slow nature of your business by adopting words that elicit a calm, well-crafted and considered feel. Be aware of incorporating your values to help make your purpose apparent and your content relatable.
Consistent tone: Maintaining clarity and consistency across all mediums will help to establish your brand identity. Ensure all forms of communication, such as blogs, emails and social media content, read like it has come from the same source.
Thoughtful style: Your writing style adds texture and substance to your brand. A more contemplative, emotional and sensory approach can emphasise your slow nature and build the character of your brand in a way that inspires natural connection.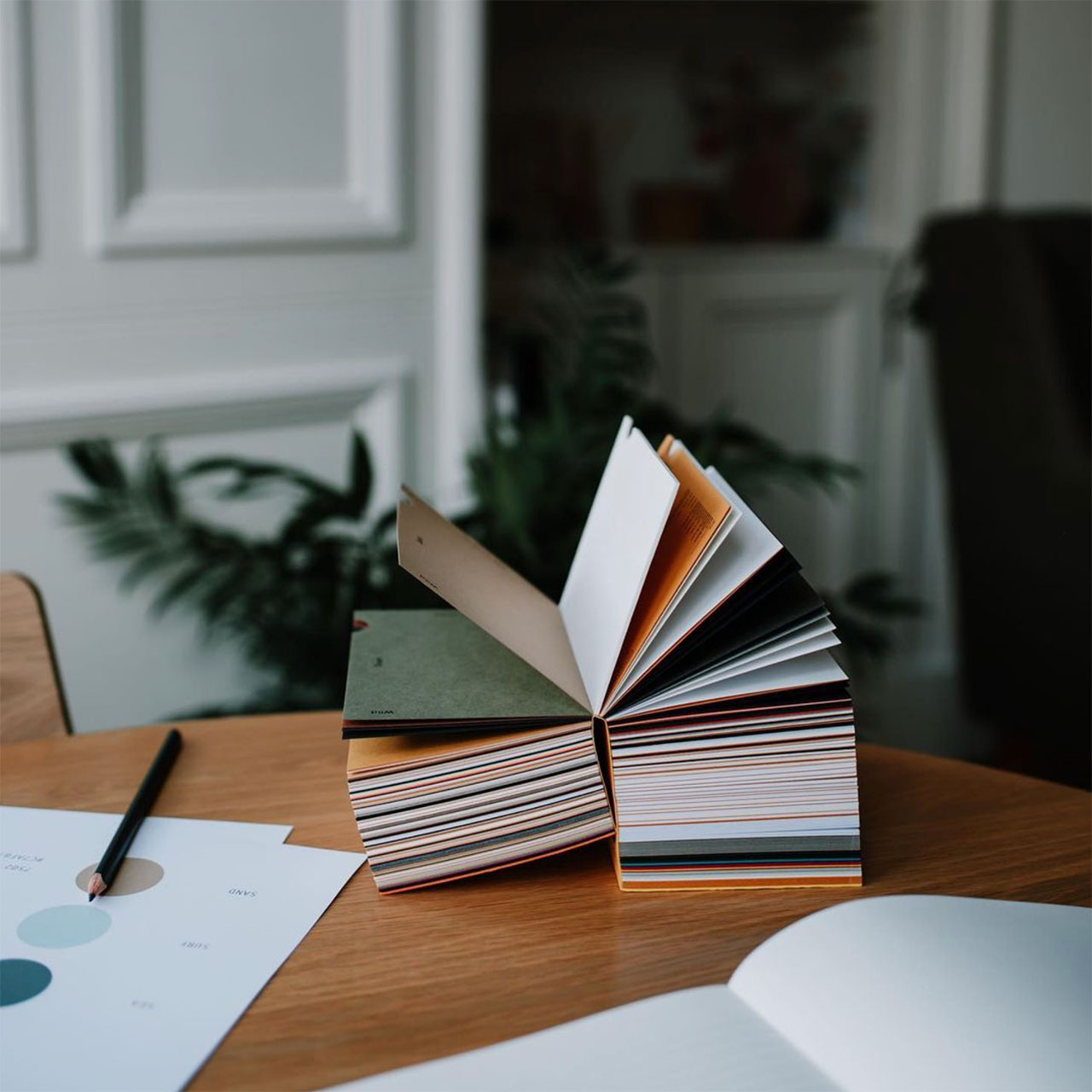 Moving beyond simple aesthetics
Cultivating a slow brand is about more than design. It's a commitment to thoughtful business practice and means taking the time to deep dive into the core elements of your brand—from strategy and styling to storytelling—to ensure they work in harmony.
In this fast-paced world, a slow brand offers a pause—a call to reform and enrich both the creator and consumer. So, as you work to embody the Six Principles of Slow Design, remember: you're not just building a brand, you're crafting an experience.
Take a moment to consider the changes you can begin working towards:
Which principles most resonate with you, and how can you weave them into your current brand strategy?
Does your brand style align with the concept of Slow Design? What changes could you make to embody them?
How can you invite your audience to participate in the evolution of your brand? And how can you enhance your story?
(images by Aiste Saulyte)
Sarah Robertson is a brand designer and creative mentor who believes in taking a gentle, nurturing, and playful approach to business. Collaborating with clients to define their vision, craft beautiful visuals and discover their voice is at the heart of her creative practice. Learn more about her brand strategy, styling and storytelling services.
Would you like to receive inspiration from The Slow Living Guide regularly?
Sign up for the newsletter here.
Transforming your living space into a warm and cosy haven doesn't have to come with a hefty price tag. In this guide, we explore practical and cost-effective measures to make your home snug without breaking the bank.
Revamping your home's exterior not only enhances its charm and comfort but it also elevates its curb appeal.
Practical, guilt-free tips to make sustainable Christmas gift shopping a mindful, purposeful and enjoyable experience.