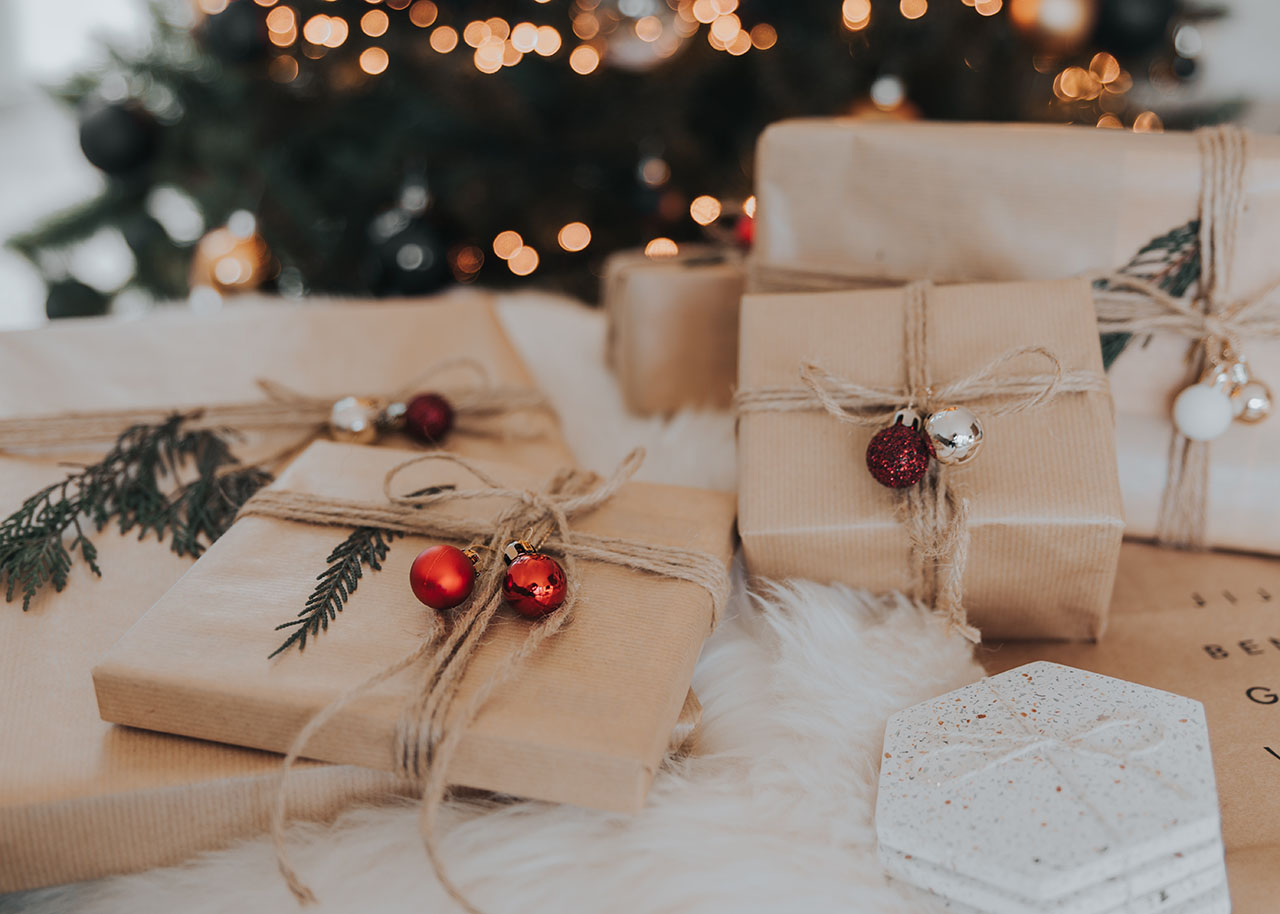 The Slow Giving Guide: Sustainable Christmas Gifting Tips 
Christmas is a truly magical season. A winter celebration filled with love, warmth, and joyful gatherings with those we cherish most. But alongside the soft twinkling lights and festive cheer, this season can often feel hectic and demanding too. Our to-do lists grow long and the time we have for choosing perfect presents can feel rushed and full of pressure.
The fact you are spending time here on The Slow Giving Guide blog means you care about making slow, sustainable choices in all aspects of life. But, the rhythm of slow living can be tricky to keep – when it feels like there is so much to do.
With that in mind, this post is here to provide some practical, guilt-free tips to make your Christmas gift shopping a mindful, purposeful and enjoyable experience. Because giving joyfully shouldn't have to come at the expense of our sanity, planet or communities.
Sustainability is such an integral part of the slow living ethos. The Slow Living Guide supports a wonderful community of small, independent UK businesses that make a genuine effort to limit their impact on the environment. So in this post, we're passing on some of the sustainable gifting tips and knowledge we've gathered over the past few years of running TSLG.
Why does sustainable gifting matter?
The festive season can be overwhelming, with countless shopping options vying for our attention. It's easy to get swept up in the frenzy and opt for the low cost deals and speed of fast shipping from large online retailers. Why does it matter what we purchase or where we choose to spend our money?
The truth is, during Christmas, waste runs rampant. According to the Waste and Resources Action Programme (WRAP), UK households generate a staggering 900,000 tonnes of waste over the festive period. This waste takes centuries to decompose, wreaking havoc on our land and oceans.
By embracing sustainable gifting, we can contribute to curbing this waste and support ethical businesses to do the same, by choosing to spend our money with them.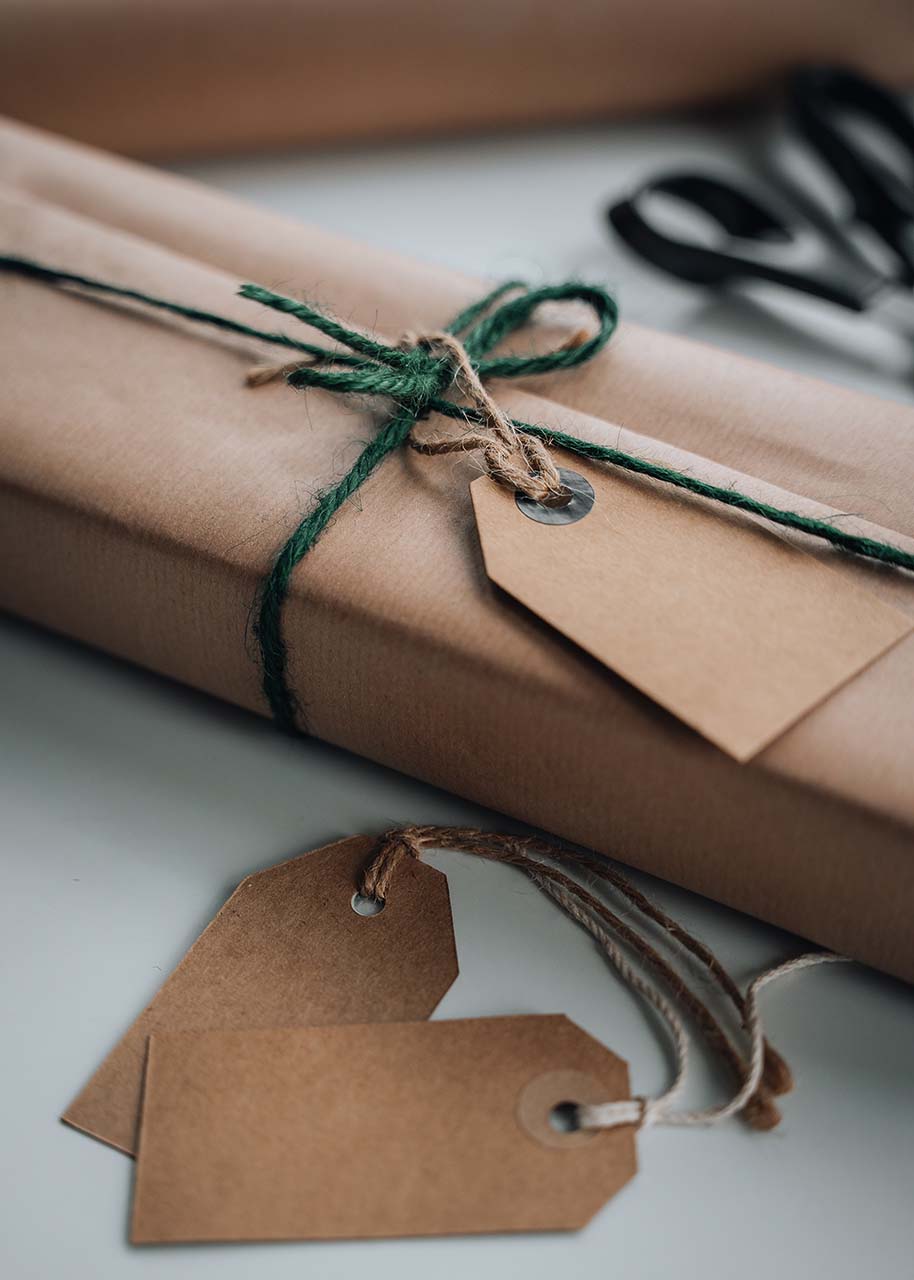 TSLG sustainable Christmas gifting tips
So, let's move onto the sustainable gifting tips! Here's a useful list of practical options for us, ways to support our values and lighten our mental load as we fill our real or virtual shopping baskets this year…
1. Choose gifts made with sustainable materials
When it comes to sustainable gifting, a simple option is to seek out products made from sustainable materials. Whether it's a beautiful handwoven basket made from recycled plastic or a cosy sweater made from organic cotton, these choices not only show thoughtfulness but also contribute to a greener future too.
2. Shop with ethical businesses
Next, opt for gifts that are produced ethically and sustainably. It's important to support businesses that prioritise caring for both their workers and the planet.
We can look for businesses and makers with certifications such as Fair Trade or B-Corp, which indicate that the company operates with transparency and integrity. By choosing to spend our money with ethical sellers, we're not only giving a meaningful gift but also supporting a positive impact on the world.
3. Seek out high-quality, long lasting gifts
Consider investing in high-quality, durable gifts. In a culture of disposables, gifting well-made objects is a way to avoid contributing to the landfill. Instead of disposable trinkets, celebrate craftsmanship and opt for gifts that can be enjoyed for years to come.
Think timeless pieces of jewellery, a well-crafted leather wallet, handcrafted ceramics or versatile kitchenware. By giving items with longevity in mind, we can embrace the philosophy of slow living and support our loved ones to live a more sustainable lifestyle.
4. Give paper gifts for easy recycling
When it comes to paper products, there are still thoughtful and sustainable options available. Magazine subscriptions can provide hours of enjoyment and most are fully recyclable and arrive in sustainably-sourced paper wrapping. They make a wonderful year-long gift that keeps on giving. And don't forget the power of handwritten letters and cards, a delightful way to maintain old-fashioned snail mail connections with loved ones.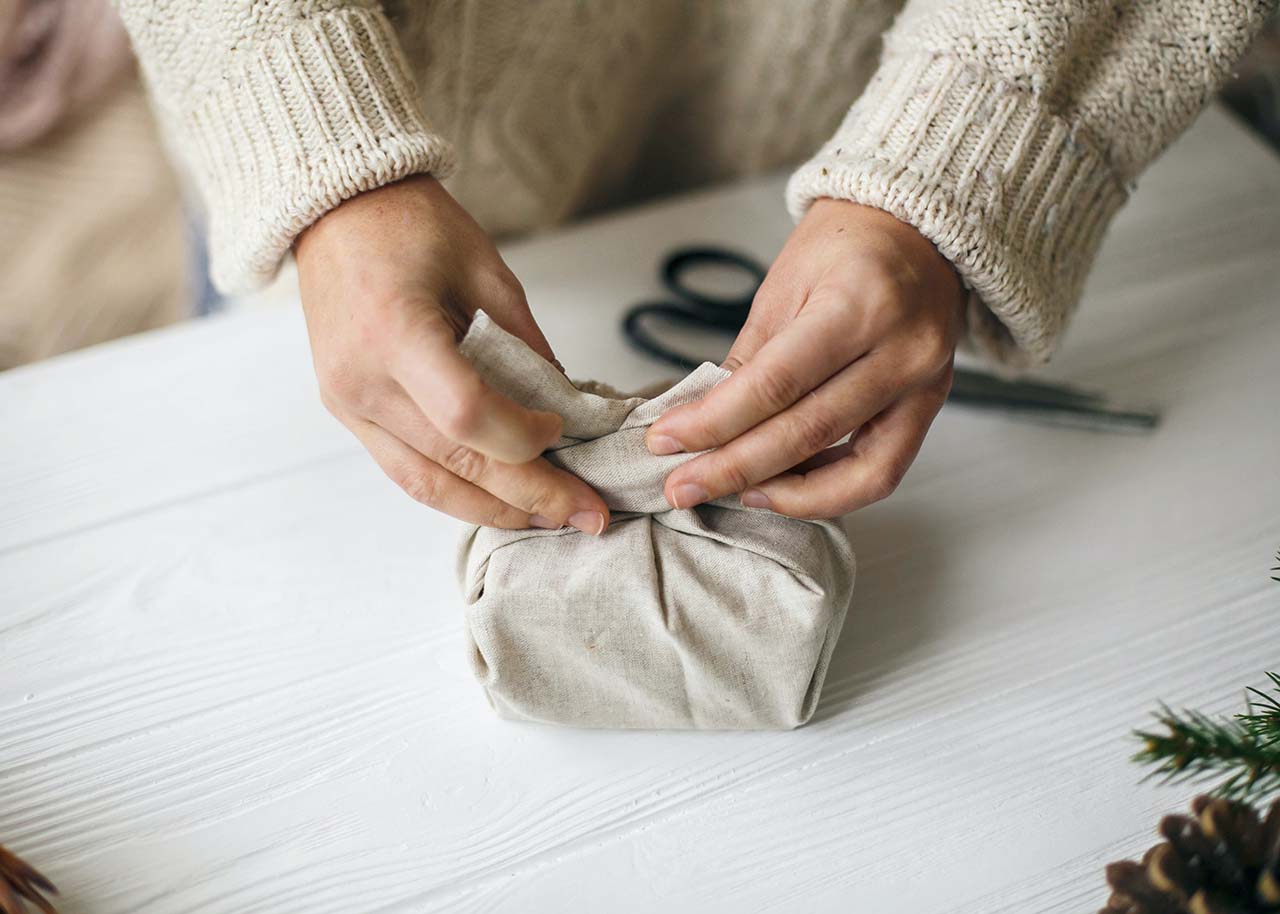 5. Gift an experience
Consider giving experiences instead of material things. Tickets to a show, a cooking class, or a meal at a beloved restaurant can create lasting memories while avoiding the accumulation of physical possessions. Experiences not only bring joy in the present moment but also leave a positive imprint on the hearts and minds of those we give them to. .
6. Go digital with your gifts
In our digital age, digital products also offer a wonderful sustainable gifting option. Ebooks, magazines, online courses, or workshops can spark joy and provide valuable knowledge without the need for physical materials or adding to the clutter pile. It's a win-win situation, offering an enriching experience while minimising the environmental impact.
7. Contribute to a good cause
Lastly, we can think about making a difference by donating to charity in someone's name. This thoughtful act allows us to extend kindness beyond the recipient and contribute to causes that align with both their values and our own.
Consider donating to a local food bank in their honour, participating in a charity advent calendar, or supporting an organisation that fights for a cause close to their heart. By giving in this way, we are not only minimising clutter but also bringing about positive change in the world.
The Slow Living Guide directory:

the perfect place for thoughtful gift choices

Sustainable gifting is a welcome antidote to the excessive waste which has slowly grown around our Christmas celebrations. By embracing thoughtful choices we can give gifts that our loved ones will enjoy and appreciate while making a positive impact on our fragile planet.

Hopefully, the tips above will prove useful and inspiring as you begin your Christmas shopping. Don't forget to browse our wonderful TSLG Directory where you'll find beautiful, sustainably crafted products from small independent makers and slow living services to support wellbeing too.

The Slow Living Guide wishes you a very Merry Christmas season, filled with love, sustainability, and thoughtful giving!
Contributing TSLG Writer: Laura McMahon – The Smallest Light
Laura is a blogger and freelance copywriter who also offers marketing services to small, indie brands & creative folk seeking support in sharing their brand online. Laura loves to find inspiration & ideas, centred around simple ways to connect with the natural world and unearth seasonal magic all year round.
Would you like to receive inspiration from The Slow Living Guide regularly?
Sign up for the newsletter here.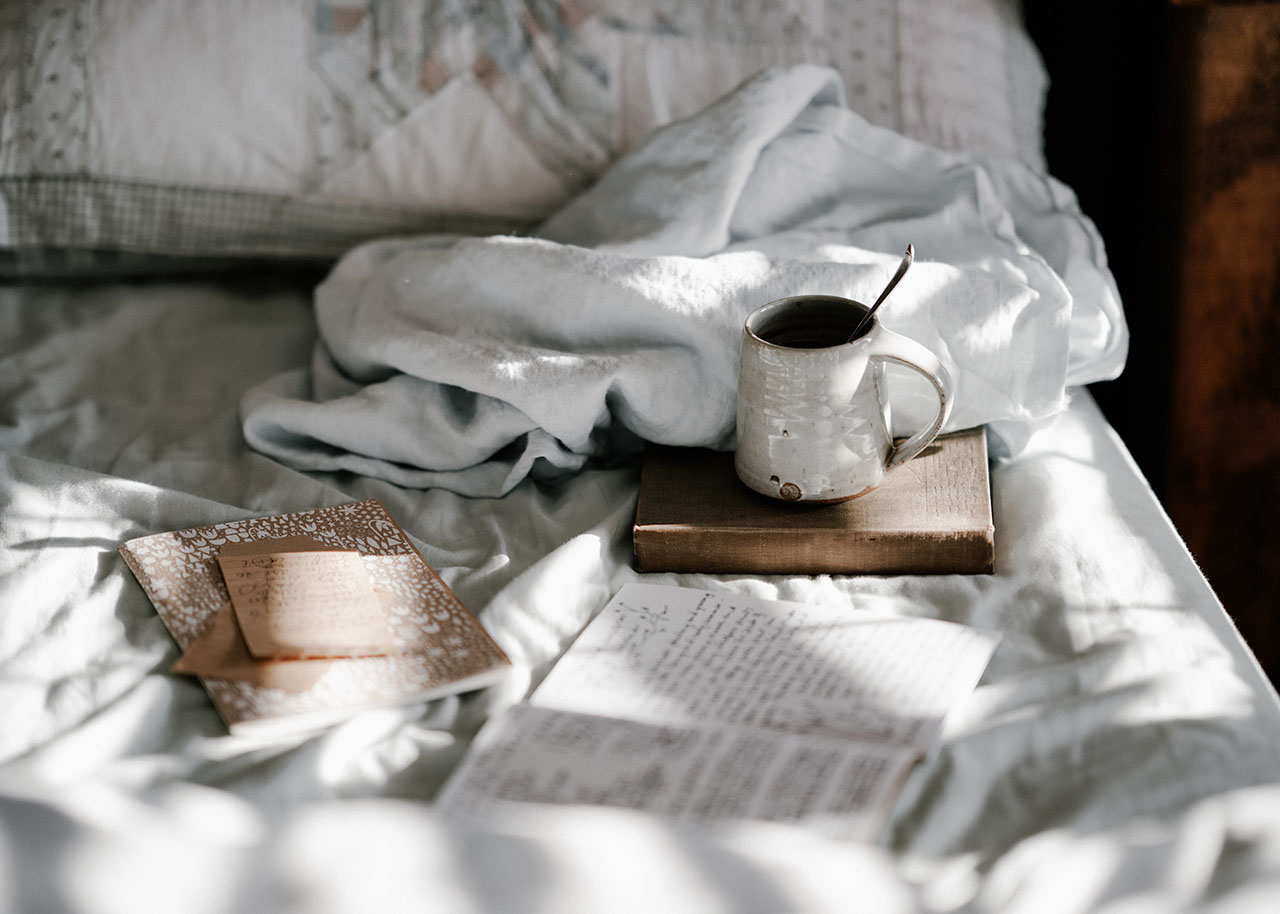 Your slow living reading list
Revamping your home's exterior not only enhances its charm and comfort but it also elevates its curb appeal.
Transforming your living space into a warm and cosy haven doesn't have to come with a hefty price tag. In this guide, we explore practical and cost-effective measures to make your home snug without breaking the bank.
Outsourcing can contribute to the overall success of your business. Discover key processes that can significantly benefit from outsourcing.