Sustainable Styling Ideas To Create A Festive Christmas Table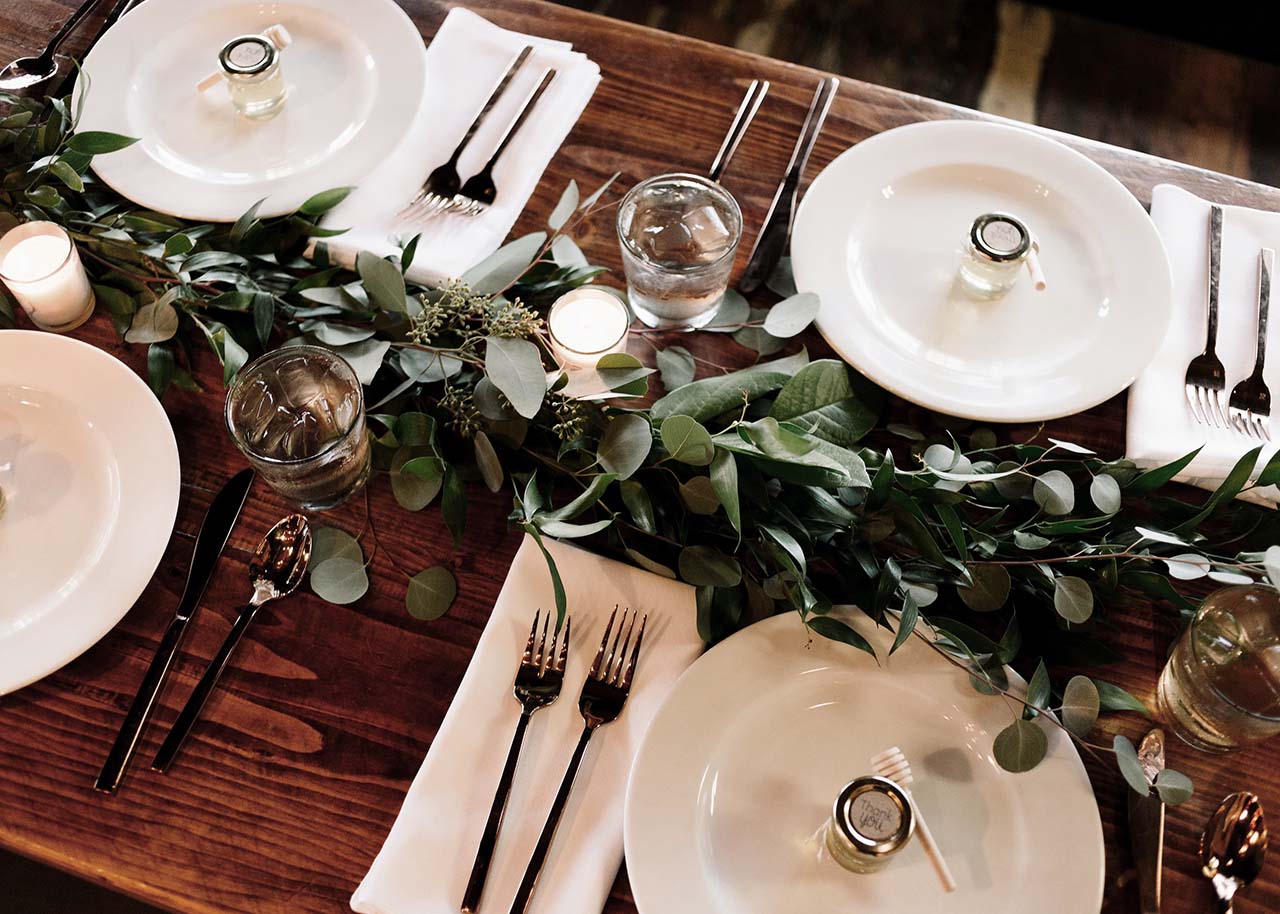 Winter is officially here and this magical season of short days, frosty mornings and twinkling lights is filled with special, seasonal holidays to celebrate. Christmas brings the opportunity to appreciate family, good friends and feasting! Providing the chance to gather those who are special to us, around a festive table, for a time of togetherness.
As we become more aware of how our consumer choices impact the natural world, many of us are choosing to slow down our buying habits, consume less and curate simpler traditions over the holiday season. With this in mind, we've put together a simple guide for you this festive season, with six sustainable styling ideas for your Christmas table. 
Spending time with family and friends is our priority during this precious holiday time, so keeping decor simple, but enjoyable to create, is key. Planning ahead always helps, but these tips are easy enough to pull it together last minute too. 
So let's look at creating a magical, festive setting with a simple, sustainable theme. 
Six sustainable styling ideas for your Christmas table
1. Neutral palette base
Neutral Christmas decor is timeless and it always works beautifully well to begin your table styling with a classic, neutral base. Using neutral colours such as white, beige, ivory or taupe for your tableware and linens mean that you can then add splashes of festive colour. From traditional Christmas greens and reds to modern metallics, you can play with the palette to match your own preferred colour scheme.
2. Sustainable linens
Once you've chosen your colour palette, you can elevate any table setting by beginning with a classic tablecloth or runner. Linen is a beautiful material to choose for special moments and it makes a lovely, tactile base for laying natural foliage. If you can, look for sustainable brands, with products made from 100% linen, which is a naturally strong, versatile and biodegradable material. Charity stores will often have a linens section to rummage through and you might find a way to reuse or upcycle some vintage or secondhand materials by cutting them down to table runner size. While it's lovely to have a beautiful Christmas table, real life means that a big festive meal is often a messy business – especially when you have children! It may be simpler to skip the table cloth for easier wiping, instead adding linen or cotton napkins or fun, folded paper versions for the little ones.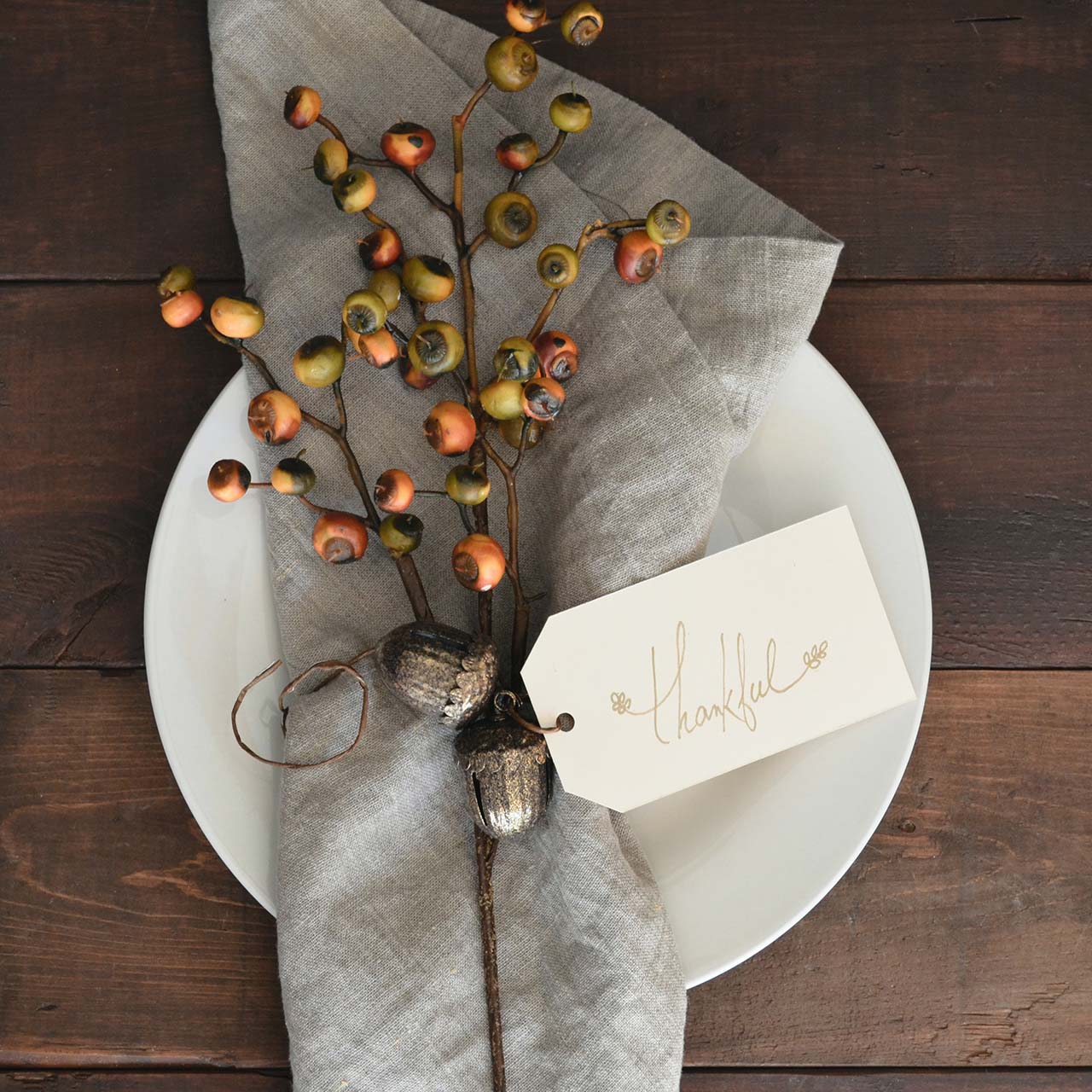 3. Handmade ceramics
Handmade ceramics are another sustainable way to add style and depth to your Christmas table. Handmade pieces feel so special to hold and use because they retain the texture of the clay even when it is glazed. Earthenware and stoneware are fired at lower temperatures than porcelain, so have a lovely warm and earthy feel to them.
Handmade ceramics are also made to last for a long time, which means they can contribute to sustainable traditions by being laid on the Christmas table year after year. Eating your festive food from a plate or bowl that has been made by hand, also makes the food taste that much sweeter!
The Slow Living Guide is all about finding joy in the slow and simple moments and highlighting slow living brands which champion sustainability, with products which offer quality craftsmanship and usefulness that will really last.
4. Natural foliage
Bringing in natural foliage is a wonderful way to embrace and connect with what's happening in the natural world around us at this magical time of year. The natural colour palette of winter is rich with jewel toned berries and dark forest greens. Weaving these natural tones into the design of your Christmas table, brings a seasonal, grounding energy to your space.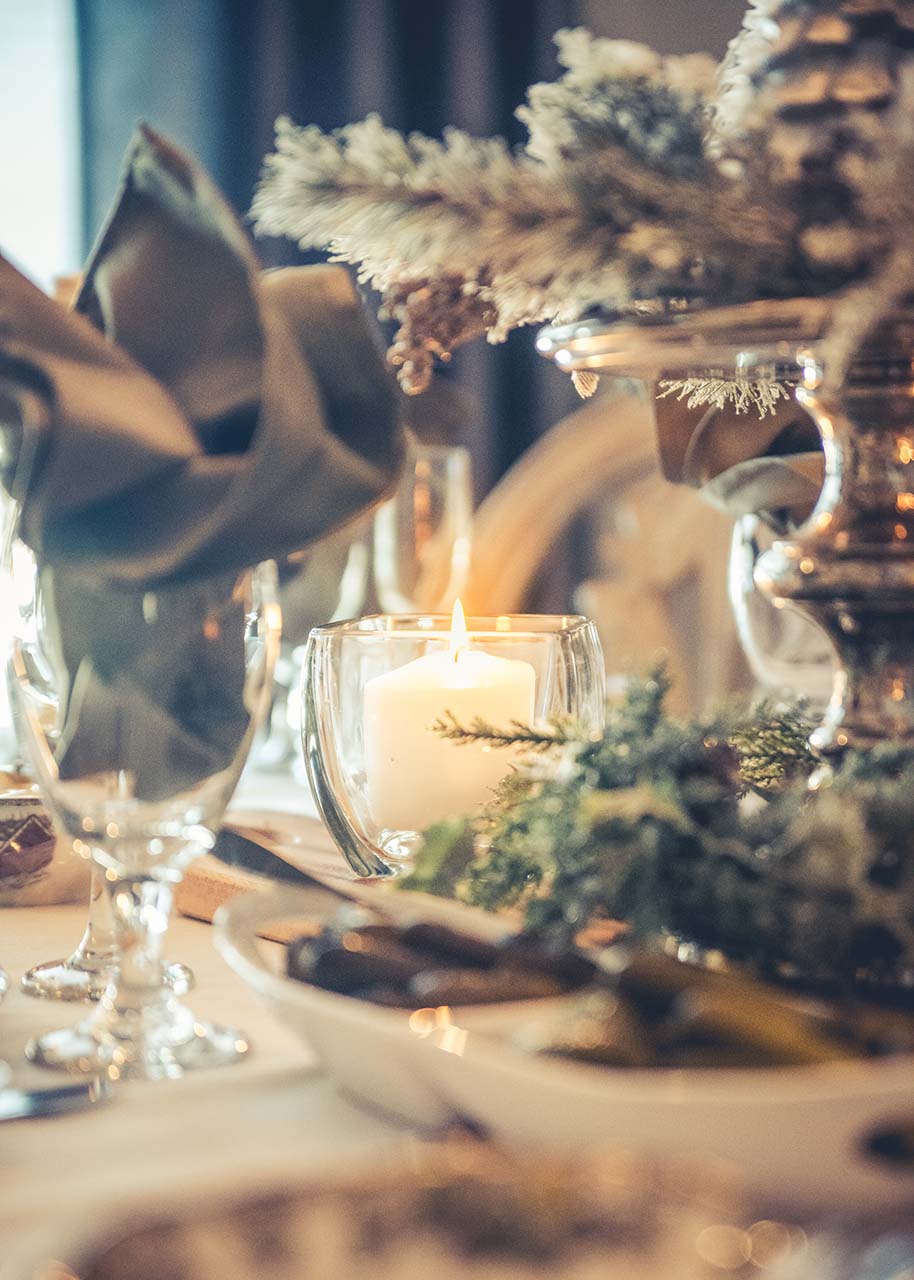 5. Candlelight
A Christmas table just isn't complete without the magical addition of candlelight. Whether you prefer a striking centrepiece or more a natural, scattered styling approach, candles will always add a welcome festive glow.
Try seeking out natural options such as beeswax taper candles, which have a delicious, light honey aroma to add that extra special, seasonal feel to your table. Alternatively, a simple touch is to use tiny soy tealights in glass or ceramic holders.
6. Paper crafts – stars
The dark evenings of December are the perfect time to get a little creative and prepare for the celebrations ahead. Using our hands to create is a simple way to raise those dopamine levels and bring some festive joy into our homes in the run up to the big day.
One simple yet beautiful festive craft project is to create some paper star decorations for your Christmas table. These can be placed around the table, gathered together as a centrepiece or strung at varying heights above your seating area.
We've linked to some easy to follow tutorials here:
We've gathered together a list of suggested slow-living brands to browse for festive styling inspiration and sustainable pieces to add to your Chistmas table this year.
TEPPI LIVING - a collection of sustainable homeware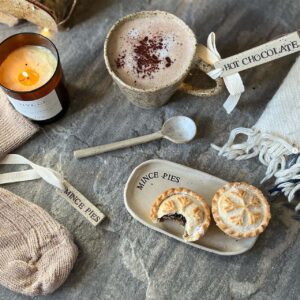 HILDA CARR POTTERY - hand thrown pieces to be enjoyed every day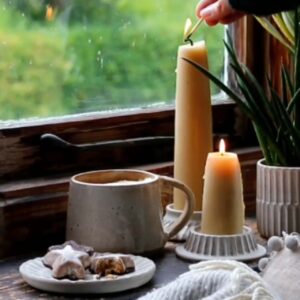 THE HONEYSUCKLE BEE AND ME - beeswax candles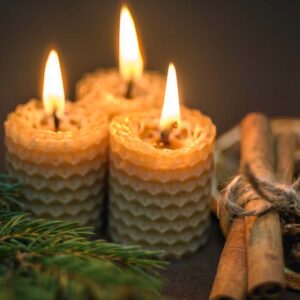 TALES FROM APPLE TREE HOUSE - Christmas wreaths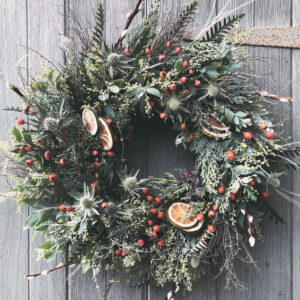 THE LITTLE VINTAGE - baubles and other decorations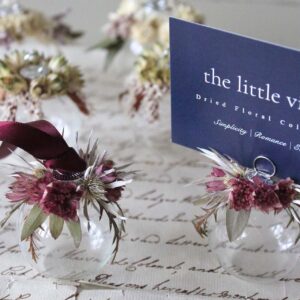 We wish you a slow, cosy, and festive holiday season! We'd love you to tag us in your images on IG @theslowlivingguide or leave us a comment via our contact page.
Contributing TSLG Writer: Laura McMahon – The Smallest Light
Laura is a blogger and freelance copywriter who also offers marketing services to small, indie brands & creative folk seeking support in sharing their brand online. Laura loves to find inspiration & ideas, centred around simple ways to connect with the natural world and unearth seasonal magic all year round.
Would you like to receive inspiration from The Slow Living Guide regularly?
Sign up for the newsletter here.
Transforming your living space into a warm and cosy haven doesn't have to come with a hefty price tag. In this guide, we explore practical and cost-effective measures to make your home snug without breaking the bank.
Revamping your home's exterior not only enhances its charm and comfort but it also elevates its curb appeal.
Practical, guilt-free tips to make sustainable Christmas gift shopping a mindful, purposeful and enjoyable experience.