3 Ways To Elevate Tea And Coffee Moments At Home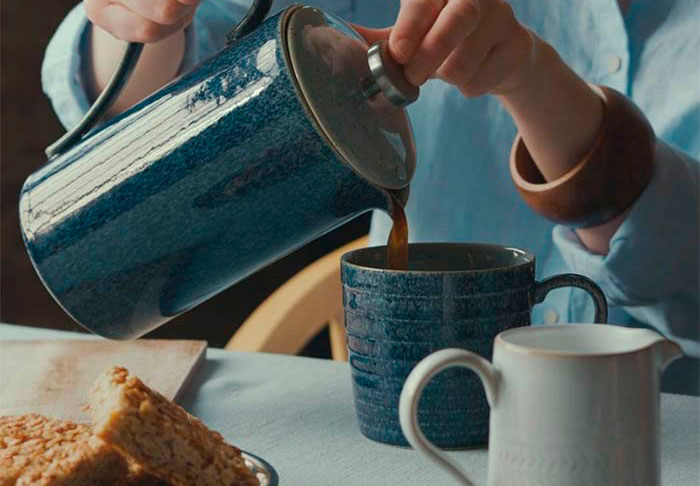 Hayley Baddiley from Denby Pottery offers some lovely tips on how you can make the most of those quiet moments at home with a cup of tea or coffee.
'We've all been spending more time at home over the last few months, and you might have found a new routine as a result. It's also likely you will have spent some time rediscovering some of the smaller joys in life. And, one thing we can all appreciate is a lovely cup of tea or coffee. If you haven't been able to visit your favourite café as much as you would like, why not look for some ways you can make those quiet moments at home extra-special. Here, I'll outline three of my favourite ways to elevate tea and coffee moments at home.'
1. Make sure you switch off
'Do you typically pour yourself a cup of tea, and then absent-mindedly sip at it while you scroll through social media or check your emails? Instead, try making the most of this quiet moment by completely disconnecting and just spending some time with your own thoughts. If you're having a busy day or are feeling slightly overwhelmed by everything on your plate, this will give you a chance to relax and take stock of everything that's going on, then you can return to your work or errands feeling recharged. It's easy to feel like you need to be switched on and productive all of the time, but taking time for yourself is just as important.'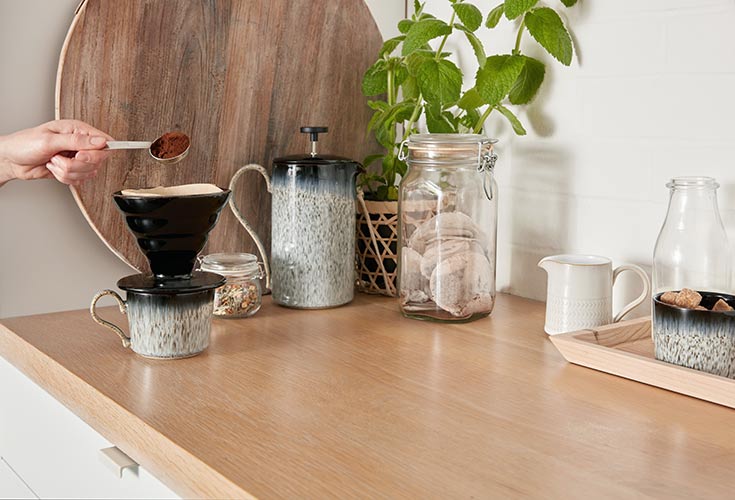 2. Choose a quality cup
'A quality mug, or teacup and saucer can bring something extra to your tea and coffee moments. I would always recommend going for a beautiful and sturdy cup that's comfortable to hold. Adding a saucer — just like the baristas at your favourite coffee shop would — will also make sitting down with a hot drink feel like a real occasion. It might seem like a little thing, but preparing your daily tea or coffee using stunning ceramics will become a treat to look forward to.'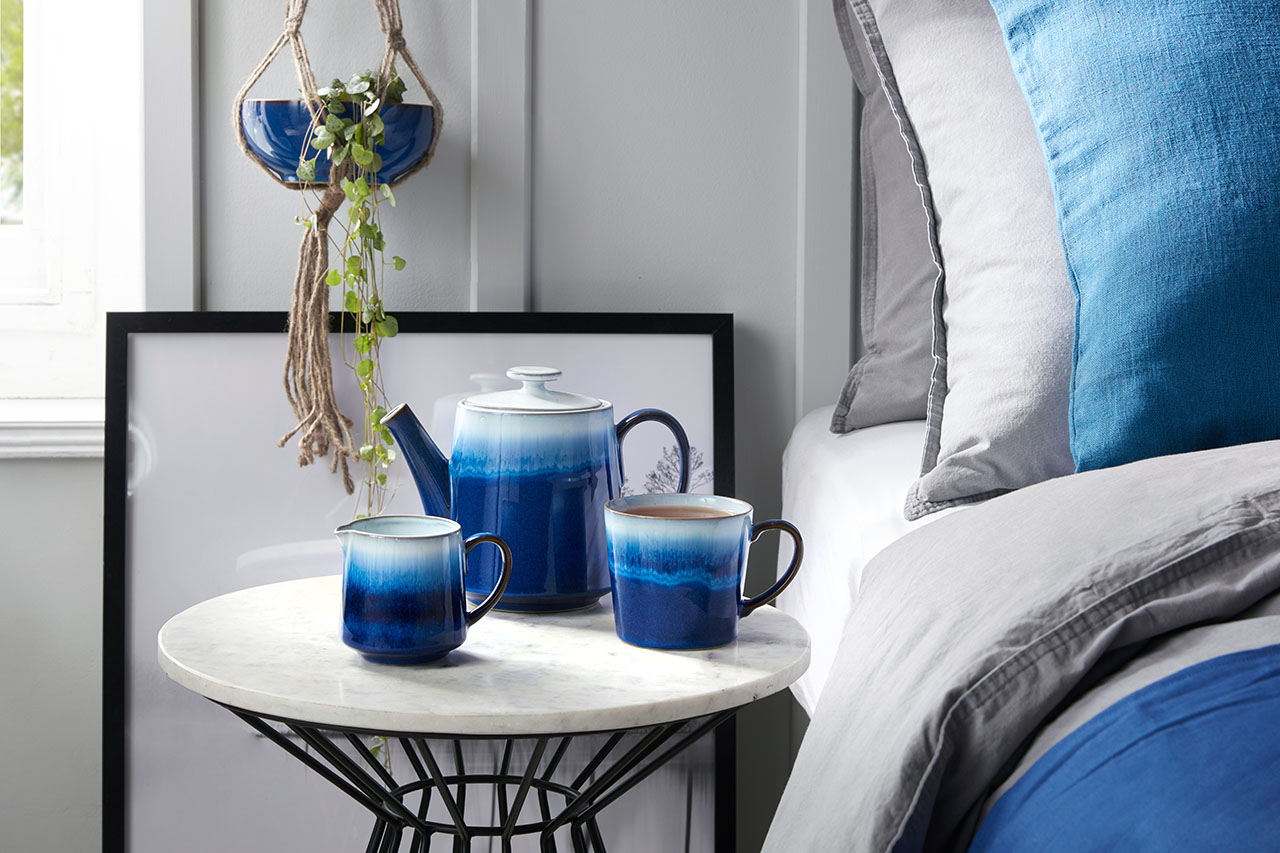 3. Make it a social event
'If you feel like you've been spending enough time with your own thoughts lately, why not turn your tea and coffee moments into more of a social affair? For example, if both you and your partner have been working from home for the last few months, you could set a time each day where you get together to catch-up over a hot drink. Or, if there are friends and family that you haven't seen for a while, you could arrange a video chat or phone call while you enjoy your tea or coffee. Meeting someone you know and love for a cup of coffee is one of life's little pleasures, and there's no reason why you can't make this happen from home.
Enjoying a nice cup of tea or coffee can become a highlight of your day if you make an event of it. Take these tips on board, and you'll soon start looking forward to relaxing with your favourite hot drink.' 
Denby Pottery has been creating beautiful tableware, cookware and serveware in the heart of Derbyshire since 1809, marking their place as one of Britain's oldest pottery manufacturers. Their handcrafted stoneware has been shaped by generations of craftsmen and moulded by the changes in the way we live and the fashions of the time.
Would you like to receive inspiration from The Slow Living Guide regularly?
Sign up for the newsletter here.
Practical, guilt-free tips to make sustainable Christmas gift shopping a mindful, purposeful and enjoyable experience.
Follow our guide to make your life cosier and create some winter home comfort from the inside out during the frosty winter season.
Cultivating a slow brand is about more than design. It's a commitment to thoughtful business practice and means taking the time to deep dive into the core elements of your brand—from strategy and styling to storytelling—to ensure they work in harmony.