5 Ways To Increase Natural Light In Your Home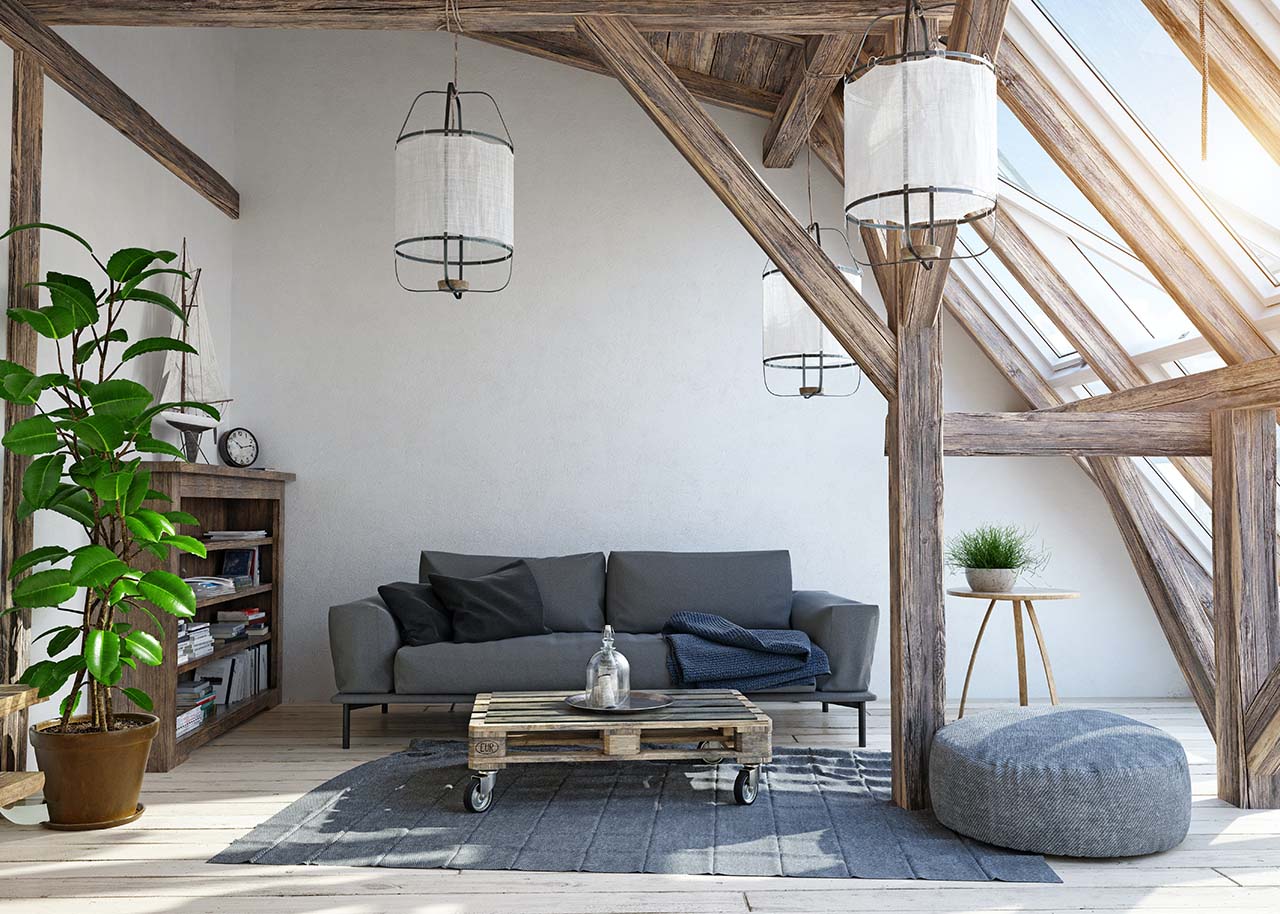 There are many benefits to increasing natural light in your home. Increased natural light lowers your stress levels, makes you happier and healthier and can also increase the value of your home.
If your home is a little on the dark side or you want to increase light flooding into your home, read on for some tips.
More mirrors
Mirrors are an excellent tool to help you increase light flow in a room. By placing mirrors opposite natural light sources, you can reflect the light back into the room and amplify the light source. Alternatively, by hanging a mirror strategically, you can reflect light into a darker space to give the illusion of more light.
Add more windows
If you have spaces where your home isn't able to bring in natural light, or you are considering adding an extension, using roof lanterns can help you to open up roofing and ceilings to bring in more light to a space that would otherwise be lit artificially. You can add an extra element to the design and feel of an area by opening up light sources and flooding the room with as much natural light as possible. Another option is to add bigger or wider windows to walls where there currently isn't one.
Add doors with windows
The solid matter of doors can often make a space feel smaller and more enclosed. Darker patches often feel darker when doors are closed, even if you use white doors. But you can remove this and open up a space by replacing solid doors with doors with windows. This can flood the space with light even when the door is closed and help you to brighten up a room. From new front doors with windows, replacing back doors with full glass bi-folds or sliding roofs or having interior doors with glass panels is an excellent way of increasing space and light in your home.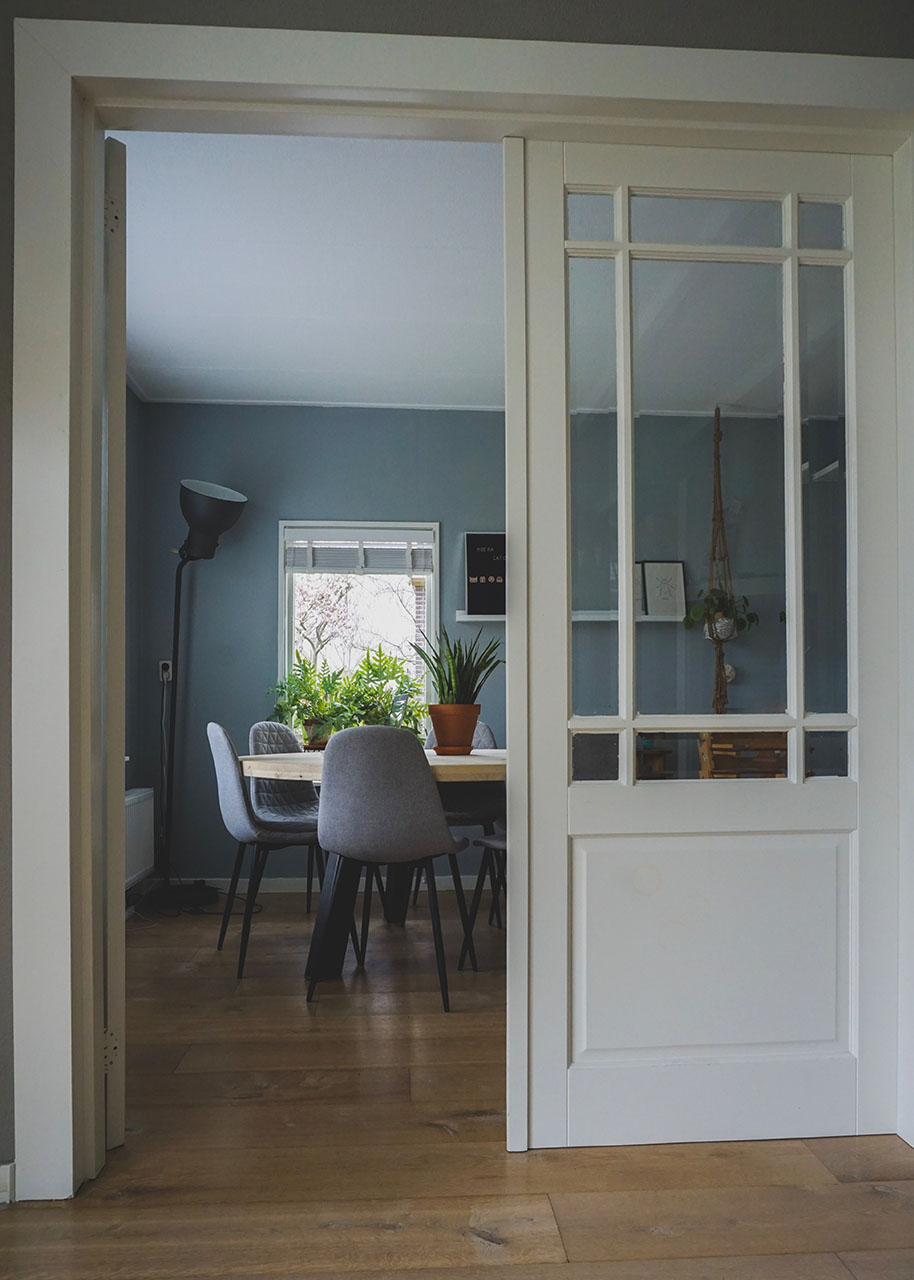 Add light coloured accessories
If you have a dark room, why not try adding light-coloured accessories to the room, from throws to rugs, sofas and even cushions. All of this can help you to add an extra dimension to the room and help to lighten up the decor by complementing the current light source. This is incredibly impactful in rooms with dark wooden flooring or panelling. You can even use white curtains around smaller windows for added effect. In the bathroom, be sure to use white sanitaryware. Bathshack have a great selection if you plan on renovating.
Use lighter paint colours
If you want to create an illusion of as larger space or a bigger room, lighter paint and fewer colours are definitely the way to go here. Whites, light greys and natural hues are all ideal shades for smaller or darker spaces and can help you to reflect light more evenly around a room by not absorbing as much light as darker colours would. Another option is to paint any trims within the space a lighter shade, especially around the ceiling, to increase light and make the room appear bigger from above.
Conclusion
Whether you want to maximise natural light in your home or create an illusion of more light, there are many ways you can do this easily. From adding lighter accessories to the more complex changing doors and adding in windows, making the effort to increase natural light can give you a brighter, happier home to enjoy each and every day.
This post is contributed by a publishing agency. The content is meant to inspire you how to live a slow, simple, soulful and sustainable lifestyle and may contain (affiliate) links to articles, websites or products/services that you might be interested in.
Would you like to receive inspiration from The Slow Living Guide regularly?
Sign up for the newsletter here.
Transforming your living space into a warm and cosy haven doesn't have to come with a hefty price tag. In this guide, we explore practical and cost-effective measures to make your home snug without breaking the bank.
Revamping your home's exterior not only enhances its charm and comfort but it also elevates its curb appeal.
Practical, guilt-free tips to make sustainable Christmas gift shopping a mindful, purposeful and enjoyable experience.