Decoration Tips To Spruce Up Your Dining Room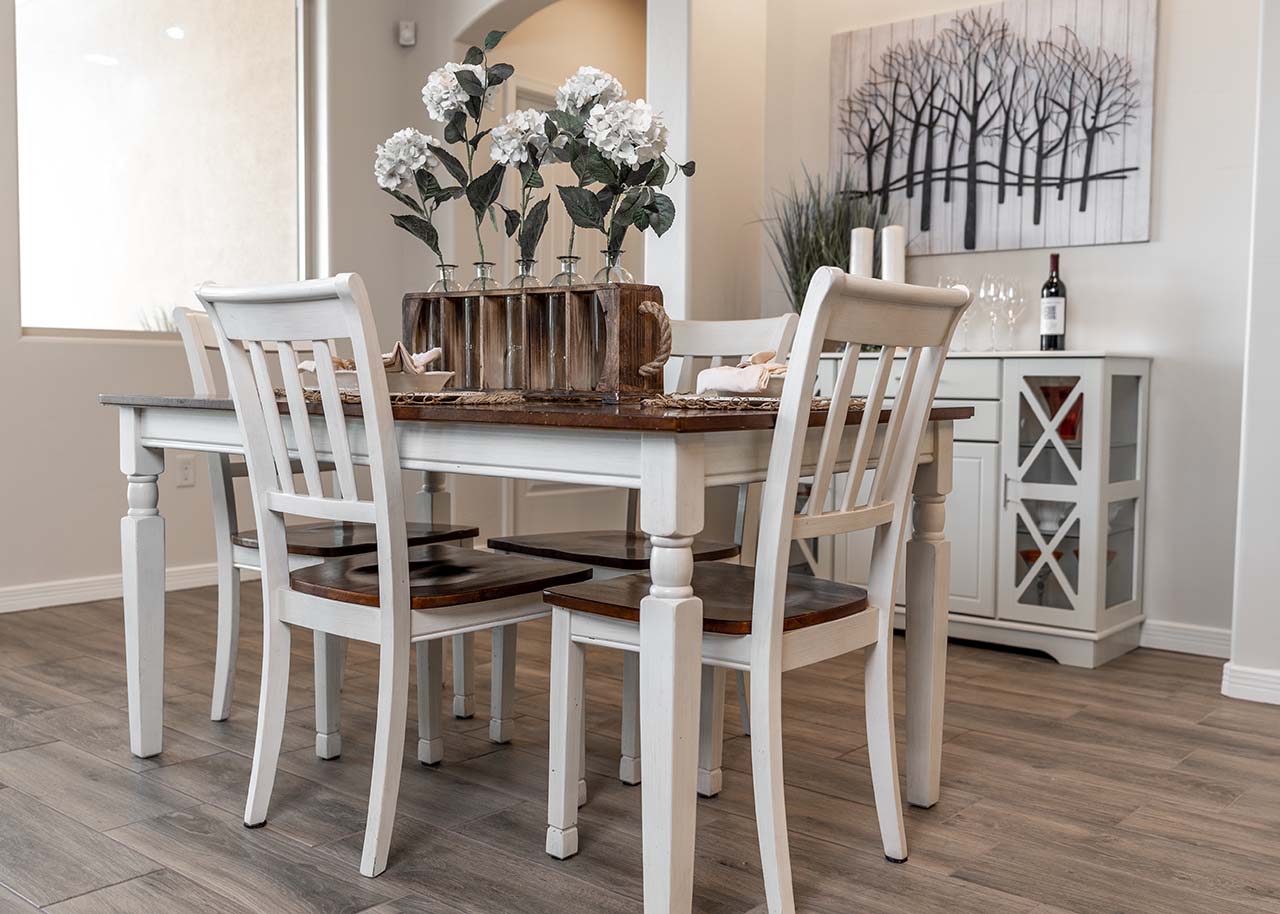 The dining room is an essential part of any home, and it's where you gather with family and friends to enjoy meals and conversations and create memories. Therefore, making it an inviting and comfortable space that reflects your style and taste is essential. Decorating your dining room can seem daunting, but with a few simple tips, you can create a beautiful and functional area that you and your guests will love. Here are seven dining room decorating ideas to inspire you.
1. Experiment with different hues
Choosing a colour palette is one of the most important decisions regarding dining room decorating. Your colour scheme will set the tone for the entire room. If you want a cosy and warm ambience, you can choose warm earthy tones such as brown, orange, and gold. These colours stimulate appetite and promote conversation, making them an ideal choice for dining rooms. You can opt for bold colours such as red, green, or blue for a bright and vibrant look. You can also choose a neutral palette with shades of white, beige, grey, or black. Neutral colours can create a calming and elegant atmosphere that allows you to add pops of colour through accessories and artwork.
2. Brighten up the area
A well-lit room can produce a warm, inviting ambience that encourages chatter and leisure. You can use a combination of natural and artificial lighting to create the desired effect. Installing dimmer switches is an excellent way to control the lighting level in your dining room. You can dim the lights to create a romantic atmosphere or turn them up to brighten the room for a formal dinner party. Also, statement lighting fixtures will add a touch of sophistication to your dining room, so feel free to consider this.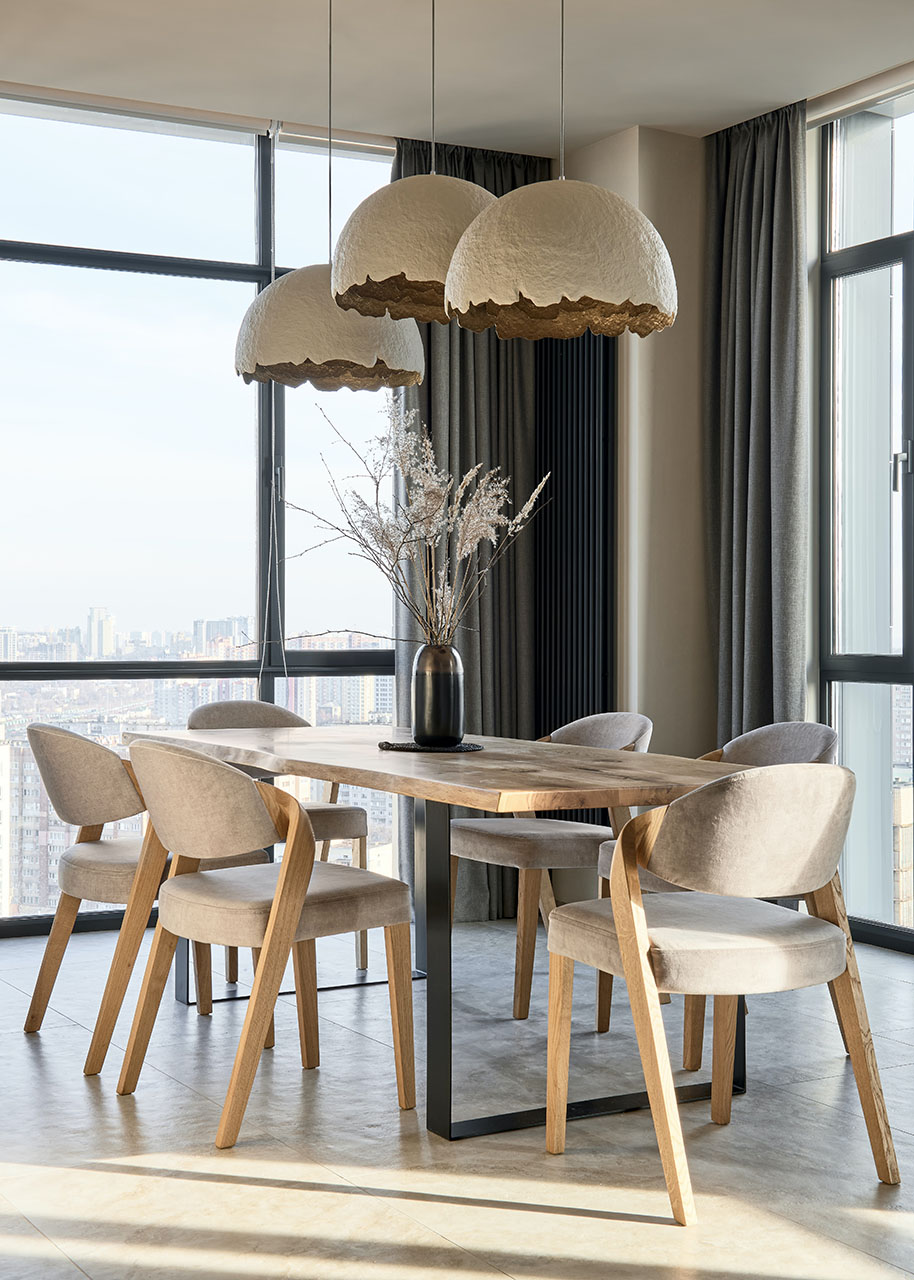 3. Add texture and patterns
Textures and patterns can add depth and interest to your dining room. You can use different materials such as wood, metal, glass, and fabric. For instance, you can pair a wooden dining table with metal chairs for a rustic and industrial look. You can also add a patterned rug to anchor the dining area. Another way to add texture and patterns is using different fabrics, such as velvet, linen, or cotton. You can utilise patterned placemats or napkins to introduce colour and appeal to your table setting.
4. Create a focal point
A focal point can be anything that draws attention, such as artwork, a decorative wall, or a stunning chandelier. If you have a large dining room, you can develop a focal point by putting in a statement piece of furniture, such as a sideboard or buffet. You can also create a gallery wall that reflects your style and interests.
5. Bring nature indoors
Bringing nature indoors is an amazing way to add a sense of calm and tranquillity to your dining room. You can use plants, flowers, or natural elements such as wood or stone to add a touch of nature to your decor. For example, you can place a vase of fresh flowers on your dining table or add a potted plant to a sideboard. Natural materials such as wooden dining tables or stone coasters can also be used.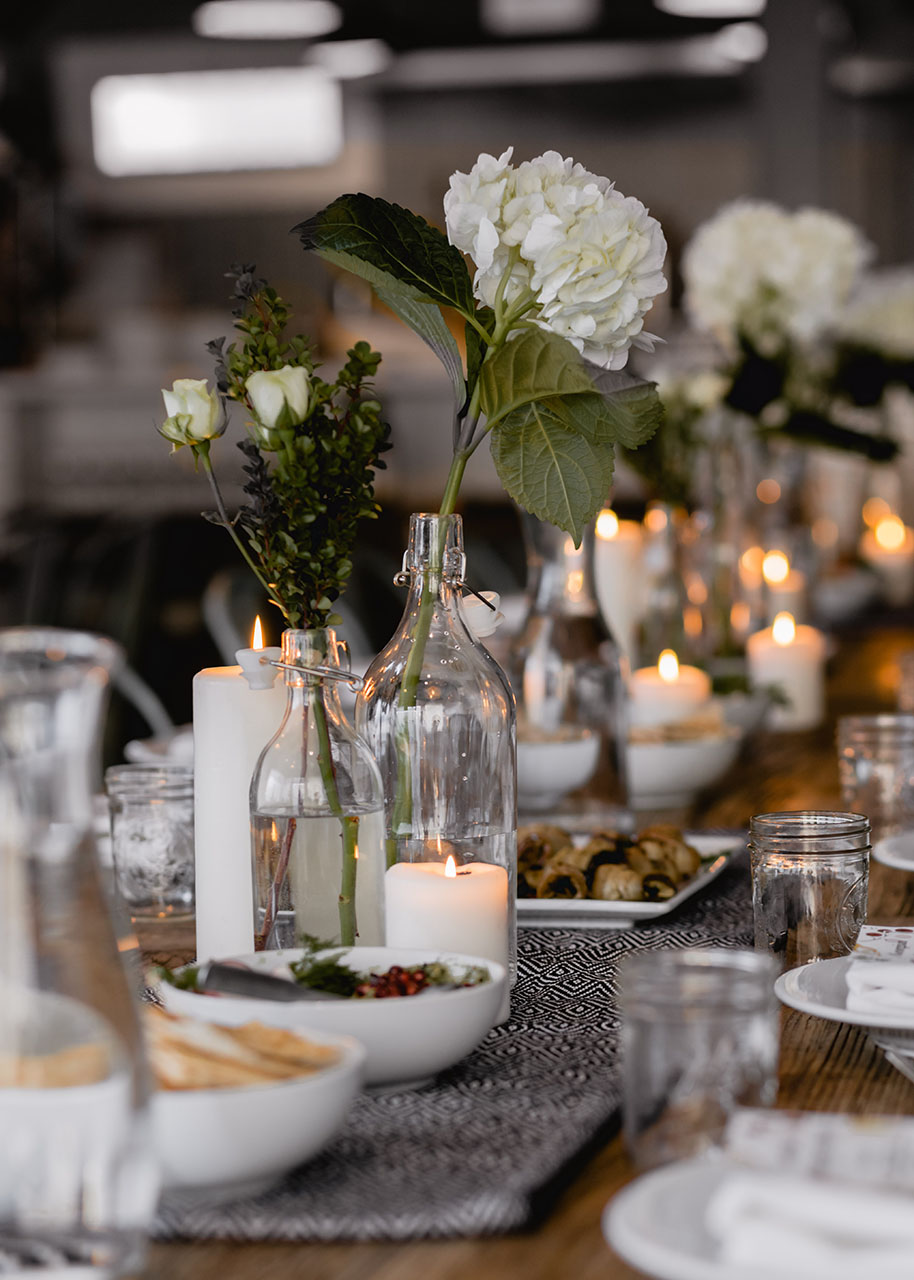 6. Personalise your space
Personalising your dining room is about adding touches that mirror your disposition and style. You can display mementoes that have special meanings. Also, use accessories such as table runners, napkins, or candle holders that reflect your taste and style. If you love vintage decor, you can assemble a unique table setting with antique silverware or vintage glassware.
7. Set the tone with table settings
Table settings are an essential component of dining room decor. They set the tone for your meal and create a welcoming atmosphere for your guests. You can choose a theme for your table setting that reflects your unique tone and preference. If you love the rustic look, use wooden chargers, burlap napkins, and mason jar glasses for a casual and cosy vibe. On the other hand, if you prefer a more elegant look, you can use restaurant quality tablecloths, silverware, and crystal glasses for a formal and sophisticated table setting.
By incorporating these seven ideas, you can design a captivating, practical, and appealing space that will win the admiration of your loved ones. Whether you prefer warm colours, statement light fixtures, natural materials, table settings, artwork, coordinating furniture, or comfortable seating, there are countless ways to create a dining room that is uniquely yours. So experiment with these ideas to create the perfect dining room.
This post is contributed by a publishing agency. The content is meant to inspire you how to live a slow, simple, soulful and sustainable lifestyle and may contain (affiliate) links to articles, websites or products/services that you might be interested in.
Would you like to receive inspiration from The Slow Living Guide regularly?
Sign up for the newsletter here.
Transforming your living space into a warm and cosy haven doesn't have to come with a hefty price tag. In this guide, we explore practical and cost-effective measures to make your home snug without breaking the bank.
Revamping your home's exterior not only enhances its charm and comfort but it also elevates its curb appeal.
Practical, guilt-free tips to make sustainable Christmas gift shopping a mindful, purposeful and enjoyable experience.