Best Type Of Accommodations For Slow Travel
In an increasingly rapid world, even travelling the world suffers from short-attention spans. Rather than racing from place to place, desperate to 'tick off' every famous attraction as if a quick photo for Instagram represents a true connection to a place, why not consider slow travel?
The slow travel movement aims to bring the joy of travelling back to holidays. Focussed on spending quality time in each location, slow travel advocates sampling local culture, enjoying a range of cuisine, expanding your knowledge and education, and above all, having your time away be a valuable and restful experience that leaves you revitalised.
Having a good slow travel experience means staying somewhere slightly longer while you take the time to really explore and enjoy the area. Whether staying somewhere for a month or more, or just looking to make the most out of seven to ten days, understanding the options for long-term accommodation is a must. 
Key points for slow travel accommodation
· The price of hotels rises quickly over time, if staying for more than a week, consider an alternative.
· Planning and booking in advance will help save considerably.
· Always consider transportation and cooking facilities when choosing your long-term accommodation.
Long term accommodation – the alternative to expensive hotels
Staying in hotels can quickly destroy a slow travellers' budget, especially for a family. Beyond that, the transient nature of hotel accommodation really isn't suited to the idea of settling in and enjoying the experience, with hotels often lacking the kind of facilities that are essential to slow travel. A kitchen area, for example, is important if you are going to be staying somewhere for a longer period – hotels are not cooking-friendly!
Thankfully, there are plenty of alternative options to hotels that give you the time and space to really settle in and enjoy your surroundings. Many places are a joy in themselves, offering a unique experience and adding immensely to the overall trip.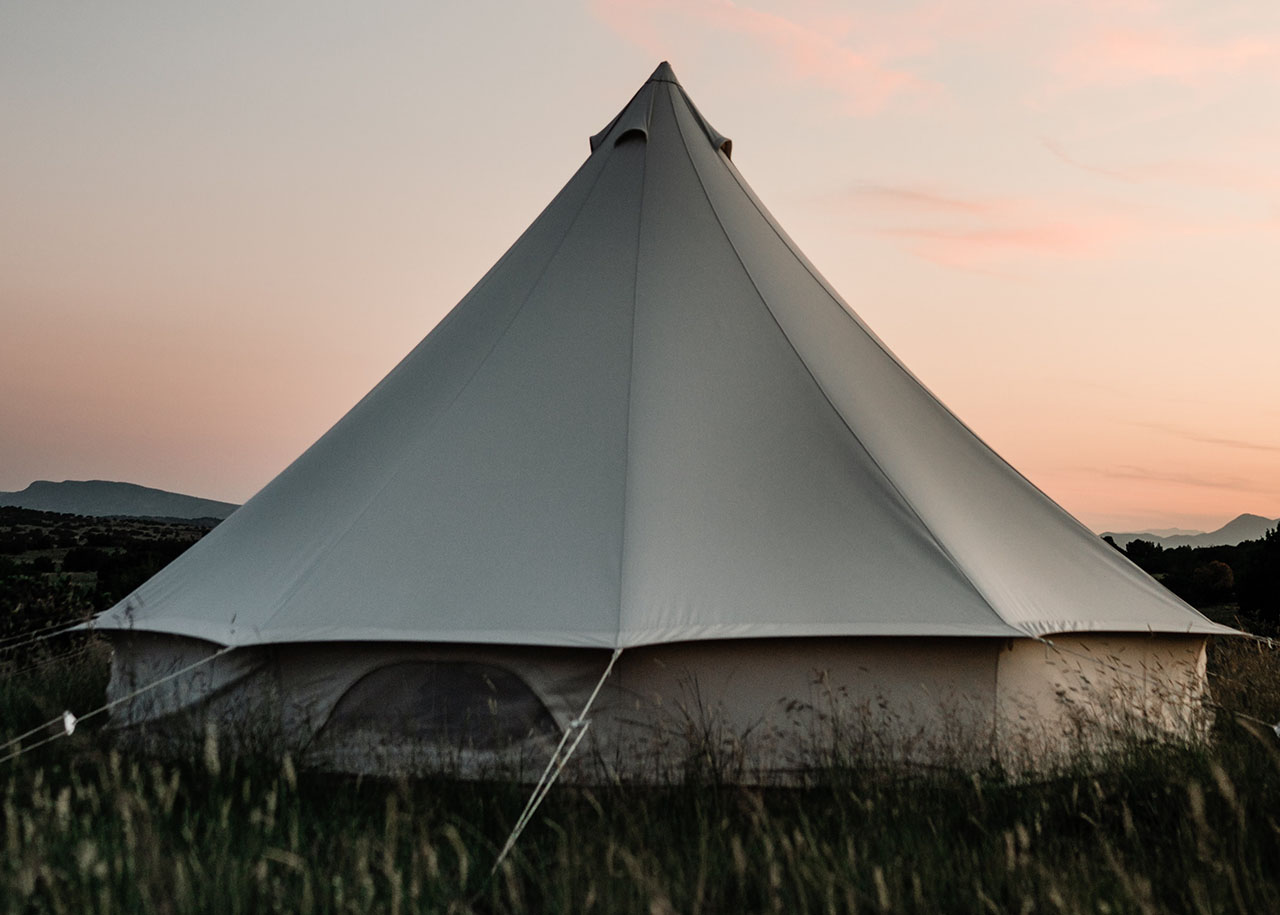 1. The joys of camping
If you relish the outside then camping is a fantastic option to consider. If you haven't tried a modern tent, then you may not realise the huge amount of space and warmth it is possible to enjoy. The glamping ('glamorous camping') movement has grown strong over the past few decades, and options such as a tall yurt with sumptuous carpeted floors and even installed wood burners is possible. Camping really has come along a long way since the 1980s.
You don't even need to own the tent as plenty of campsites offer a range of top-quality glamping options. In many cases, these aren't even tents, with bespoke wooden lodges one example of the inviting long-term accommodations available.
Caravans provide another option. Many static caravan sites, such as Haven across the UK, offer spacious accommodation for long term bookings that come with a huge range of site facilities, from shops to swimming pools.
There are downsides to camping. For some it can feel a little claustrophobic even in the bigger tents, and it is often difficult to get around efficiently on public transport from some of the out-of-city sites. Then, of course, there is the weather. However, camping, glamping, and caravanning offer a wonderful slow travel experience that can be exceptionally budget-friendly.
Pros
· Cost-effective
· Far more comfortable that may be imagined
· A wonderful sense of connecting with the world
Cons
· The weather can greatly affect the experience
· Many campsites close for the winter months
· Few inner-city locations
2. The variety of vacation rentals and Airbnb
Thanks to the internet, Airbnb and other vacation rental sites such as VRBO have grown in popularity over the last twenty years. In the beginning, the premise that those who have a second home or even spare room that they don't use for some of the year could rent out that property proved popular, and though there are some who still fit that criteria, the majority of vacation rentals today are long term businesses who offer dedicated properties throughout the year.
For the slow traveller this can be a huge benefit as there are a vast number of vacation rental properties around the world that offer a home away from home. Though the increasing business nature of the system has meant prices are no longer as competitive as they once were, there are still plenty of bargains to be found.
Vacation rentals can usually be found wherever you are looking to stay, whether that's in the heart of London, or out in the Welsh countryside – or abroad, with Airbnb boasting it has locations on almost every landmass on the globe (there's nothing on Antarctica as penguins struggle to use the internet).
There are some horror stories that get shared regarding vacation rentals, with everything from turning up to finding the property nothing like its pictures, to hosts who have installed spy cameras throughout the home, but while they provide sensationalist clickbait, they remain the exception. It is true that doing your research and reading reviews for your vacation rental is essential, but most travellers enjoy a relaxed experience that's professionally managed by their host.
Pros
· A truly massive range of locations and size options
· Reasonable budget
· Typically, full kitchen and bathroom facilities
Cons
· Reading reviews and researching essential
· Potentially hidden costs that need to be checked
· No guarantee of quality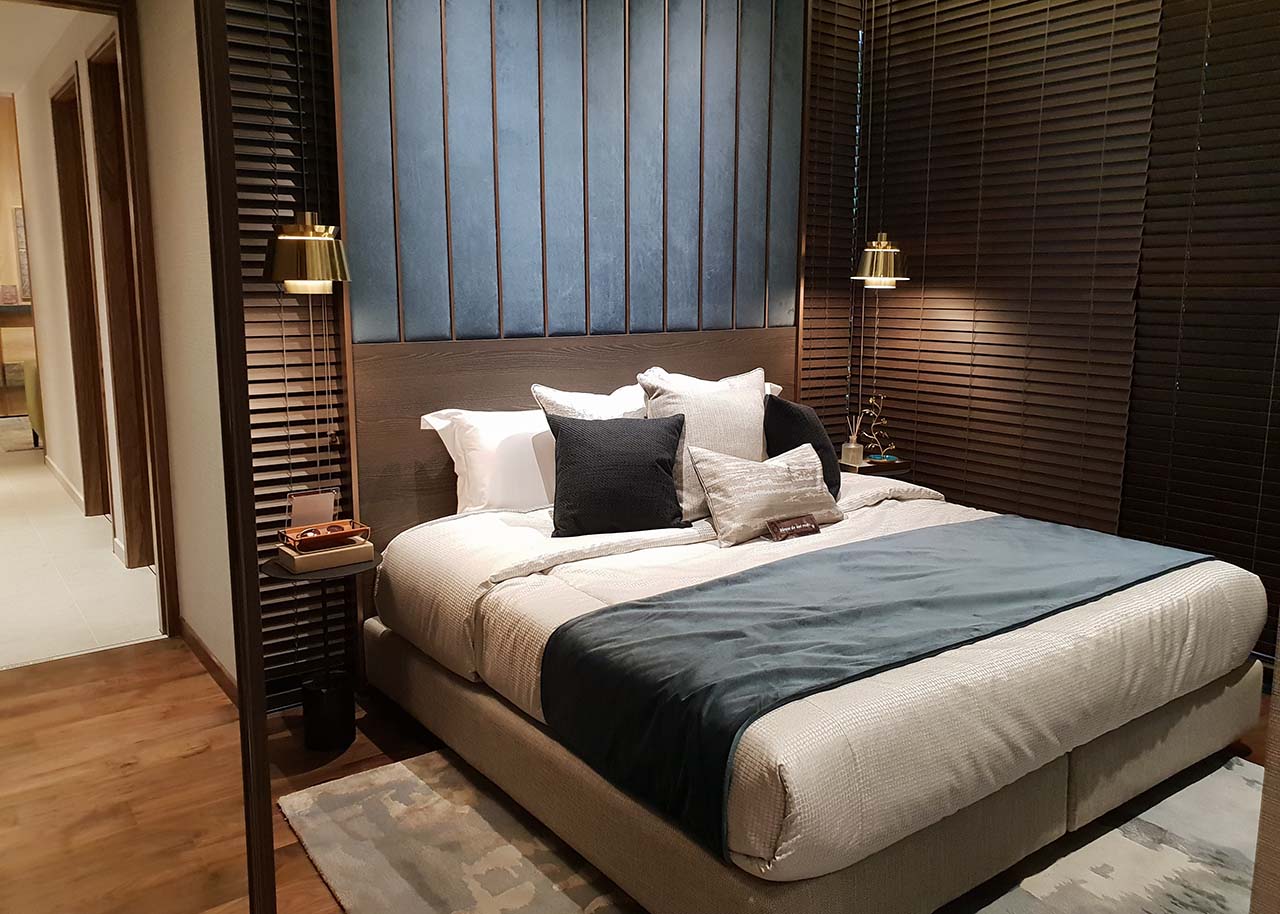 3. Top hotel quality with serviced apartments
One of the less-discussed options, a serviced apartment is akin to getting a full hotel experience while also benefiting from the size and amenities of a full home. Though they can be more expensive than other options, the advantages of serviced apartments are many.
Serviced apartments provide a similar level of service as a hotel, especially five-star options. This means you can expect maid service and housekeeping, on-site concierge, laundry services, comprehensive security, and more. The apartments themselves are multi-room accommodation with fully furnished bedrooms and living room as well as a complete kitchen. Amenities often include an on-site (or nearby) spa and gym and facilities like a restaurant and room service are either part of the facility or swiftly arranged with the concierge.
The benefits of serviced apartments for slow travel are considerable. You are able to relax with a top hotel level of pampering, while also maintaining the flexibility and freedom of a complete home away from home. When travelling as a group or family, a separate living room helps provide bedroom privacy when needed, while the comprehensive kitchen facilities means preparing meals saves on the constant eating out.
One additional benefit of serviced apartments is their prime location. If you are looking for long-term accommodation in a major city, such as London, then other options can present problems with inflated prices, lower availability, and unexpected commutes to the central areas. Serviced apartments are designed to be as convenient as possible for guests and are typically situated in sought-after areas with plenty of availability for long term bookings.
Pros
· Relax with a full hotel level of quality service
· Multiple room apartments that are good for families
· Safe and secure
· Excellent central locations
Cons
· Top quality serviced apartments can stretch the budget
· Not good for remote countryside holidays
4. Experience the adventurous world of home exchanges
Not many people consider temporarily trading their home for another, but that's exactly what the idea is behind sites like Home Exchange. If you own your home and are interested in really experiencing what life is like for someone else in a completely different location, then perhaps a home swap is for you.
It's a simple idea – you register your home on one of the home swapping websites and arrange a mutually-agreeable swap with another. It costs nothing other than a site registration fee and insurance, and provides a unique experience for both your family and those you are swapping with.
Of course, it does mean allowing a group of strangers into your own home, and for this reason isn't for everyone, but if budget is a primary concern, home exchanges provide a way to get out there and slow travel for next to nothing.
As the home swap is agreed directly through the two parties, it does take some time to properly organise, but any length of stay is possible provided you are happy to arrange your holiday at the same time and for the same duration as the other homeowner. With willing home exchangers around the globe, this could be the opportunity for a wild adventure like no other.
Pros
· The cheapest way for a long slow travel family holiday
· Experience a different way of life, right down to the home decoration
· A fair and morally conscious way of exploring the world
· Host families will often discuss and advise on the many things to see and do in their home area
Cons
· Must be a homeowner
· Need to allow others into your home
· Requires considerable planning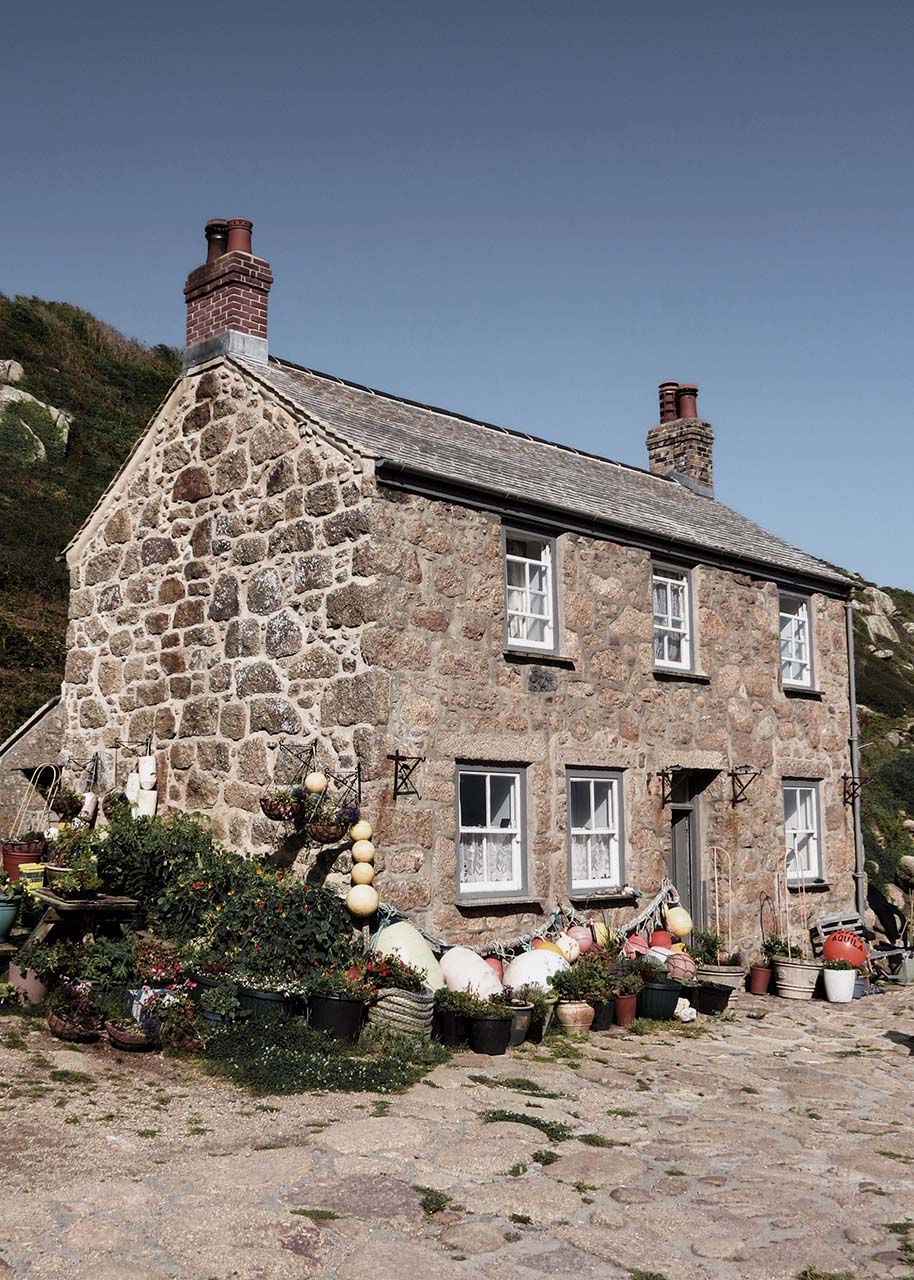 Having the best slow travel experience
Slow travel is all about experiencing the world rather than letting it fly past. A long term stay is the best way to really settle into a location and get to see everything it has to offer (or at least, a lot of things!). Once you get the accommodation right, you can relax into the holiday itself. All these long term accommodation options (even the more expensive ones) offer substantial savings over a traditional hotel stay for extended periods and provide a far superior way to experience the world.
This post is contributed by a publishing agency. The content is meant to inspire you how to live a slow, simple, soulful and sustainable lifestyle and may contain (affiliate) links to articles, websites or products/services that you might be interested in.
Would you like to receive inspiration from The Slow Living Guide regularly?
Sign up for the newsletter here.
Transforming your living space into a warm and cosy haven doesn't have to come with a hefty price tag. In this guide, we explore practical and cost-effective measures to make your home snug without breaking the bank.
Revamping your home's exterior not only enhances its charm and comfort but it also elevates its curb appeal.
Practical, guilt-free tips to make sustainable Christmas gift shopping a mindful, purposeful and enjoyable experience.