A beautiful collection of ethically produced yarn, modern knitting patterns & accessories, promoting a slow life and self-care through knitting.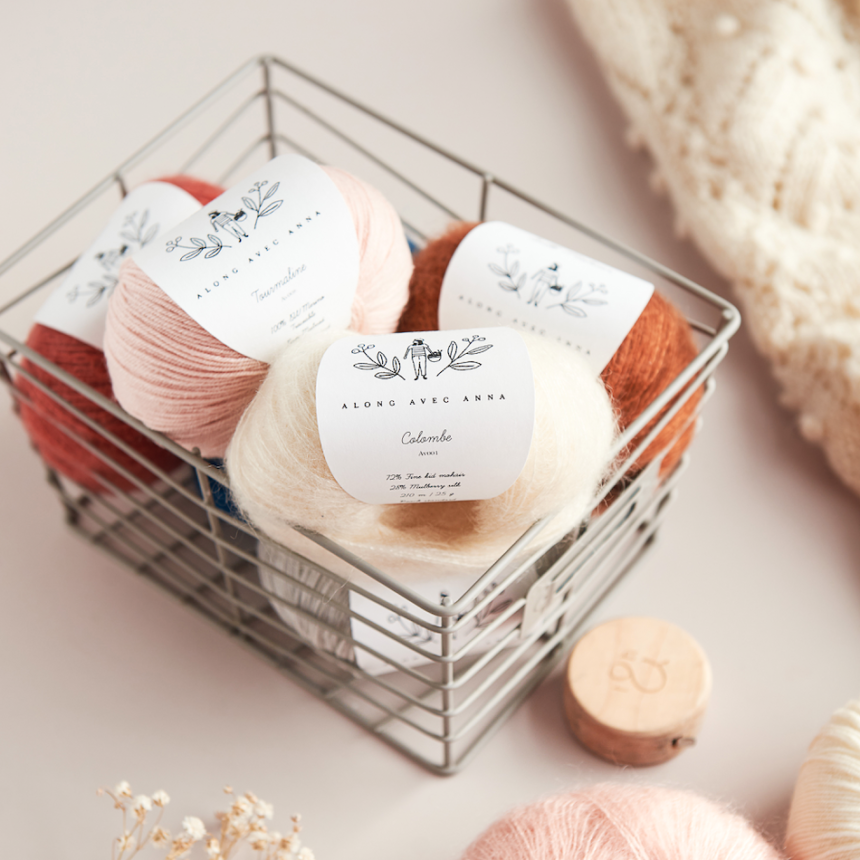 Get 10% off your first pattern order by joining our mailing list !
Along Avec Anna | Anna Dervout
Along avec Anna | Anna Dervout
I'm Anna, a working mum and founder of Along avec Anna Ltd. I'm French (but bilingual English) and live in Exeter, Devon, with my partner and two little girls.
I've always been passionate about crafts, and started Along avec Anna in 2017, after 4 years of running my own crafty blog. While I was a stay at home mum, I designed my first knitting pattern, the Dandelion Cardigan. From then, my knitting passion became a job and now a company!
I see knitting as a way to take care of yourself, and a way to be proud of what you can create. Authentic, accessible, sustainable and creative, our approach is both human and educational. It is based on step by step, detailed patterns and accessible to as many people as possible.
We've recently just launched our very own yarn ! Ethically produced and cruelty-free, you can now pair our patterns with our yarn and create beautiful timeless pieces.
If you come to Exeter, come say Hi to me in our shop at 34 New Bridge Street, EX4 3AH !