Beautiful collections of nature inspired paintings, crafted in oil on canvas or with watercolour. Some selected meadow-inspired paintings are also available as British made eco-friendly stationery and tableware products, making wonderful gifts.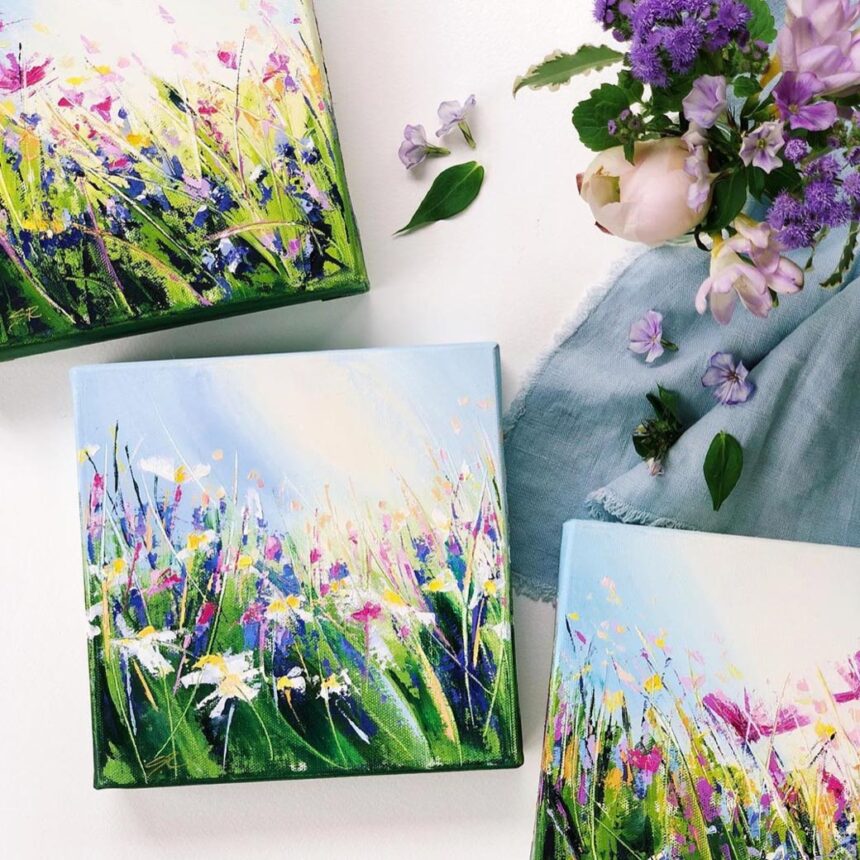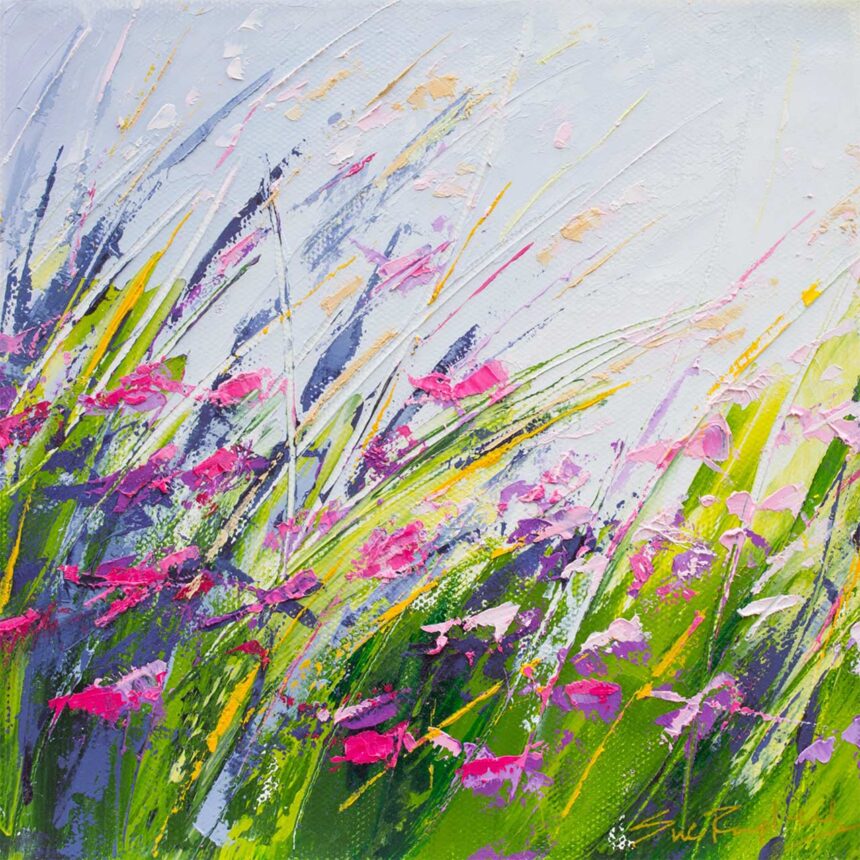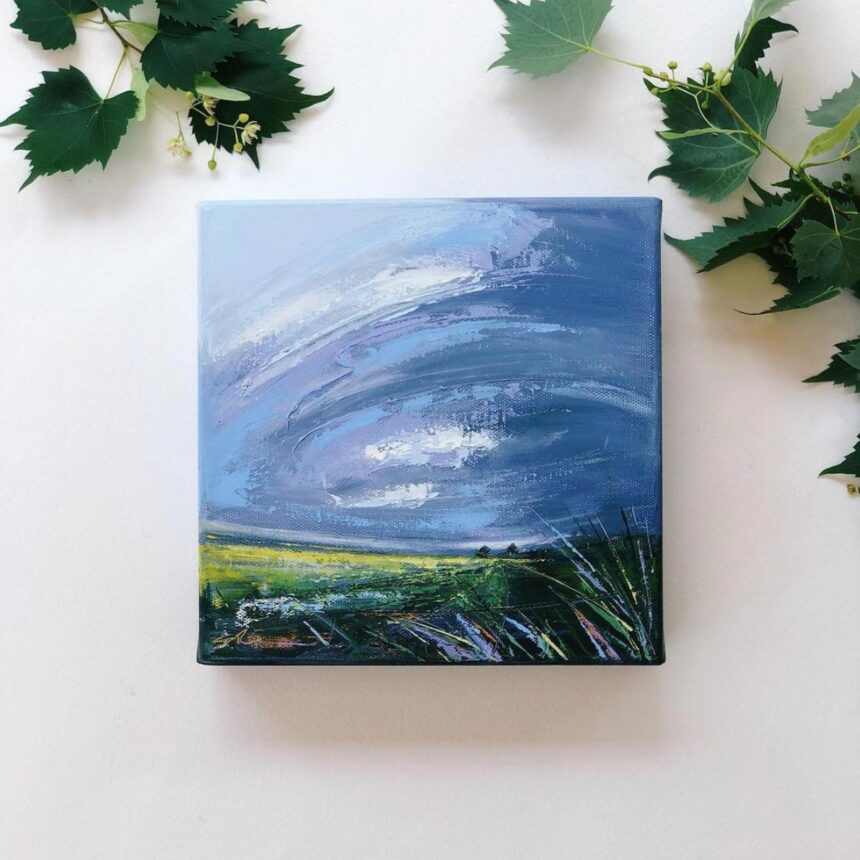 Sue Rapley Art | Sue
I am a contemporary artist, inspired by the wild beauty of the natural landscape, which I believe brings nourishment, joy and peace to our lives. Living just outside the historic city of Cambridge, with my husband, daughter, and our two border terriers, I work from a beautiful light-filled garden studio.
Inspiration for my work is found daily – from my walks with the dogs in the meadows near my home, to travelling further afield to the sea and coastline – I have always been fascinated with the ever-changing natural world around me. Exploring with all my senses, this is where my creative practice begins.
My work can be seen at galleries and art events across the UK and my clients include both private and corporate collectors. I regularly host events from my studio, and welcome the opportunity to share my art with you in person.