Baking made easy. All the ingredients you need to bake cookies and cakes festively packed in a glass jar. 100% delicious and simple to make.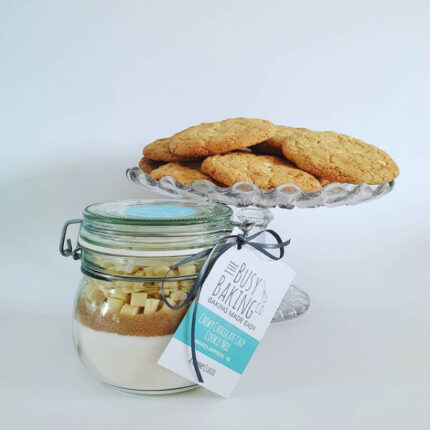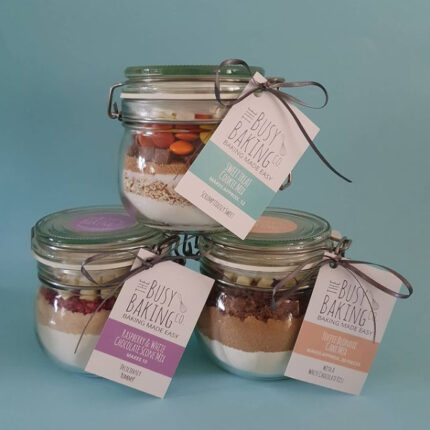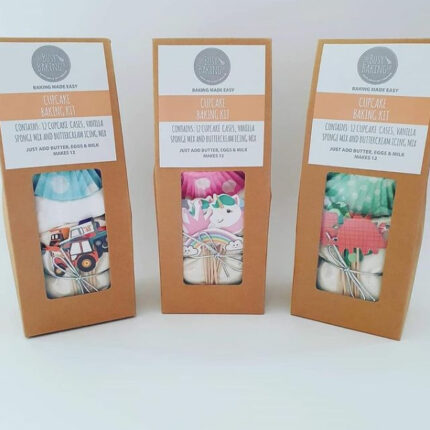 The Busy Baking Company | Bev Hillier
I'm Bev and I have always loved the compassion to bake since I was a child, remembering the times I used to make fairy cakes and iced currant slices, and taking over my parent's kitchen!
Almost everyone loves home baked treats, however, not everyone has the time to bake from scratch.
It makes me smile to think that anyone from 'want to be bakers', 'can't bake bakers' to 'everyday' and 'expert bakers' experiencing the enjoyment of baking at home. Therefore it's my goal to make baking easy and convenient with delicious recipes made from high quality natural ingredients with no artificial preservatives, colours or flavours.
Perfect home baking is all about great recipes and precisely weighed ingredients.  The recipes are all tried and tested and will only be available in the Busy Baking range if they are 100% delicious and simple to make. All baking kits are presented in reusable glass jars and baking tins too.