A lovely range of hand-crafted soap, skincare and soy candles from natural ingredients, inspired by nature, honeybees and the countryside.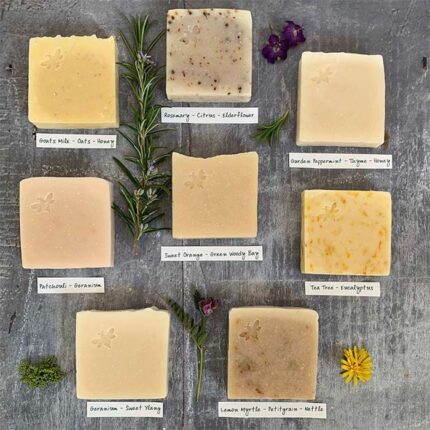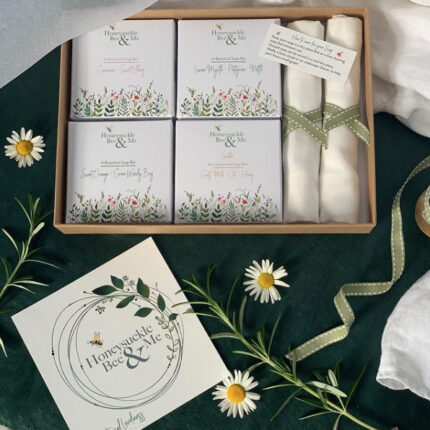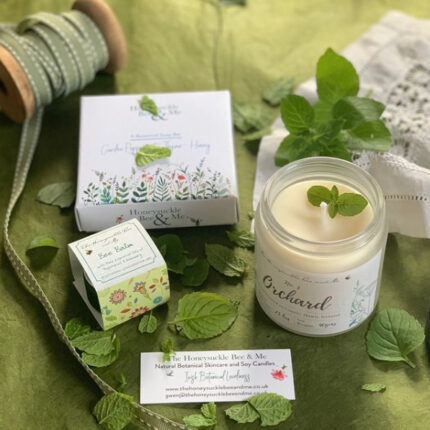 The Honeysuckle Bee & Me | Gwen
I'm Gwen and I have always enjoyed making things and especially love natural materials and anything that involves crafts and nature. I enjoy the outdoors and all the simple pleasures that come with country living.
​My story begins with just one simple soap. As Sick Children's Nurse, Aromatherapist and then stay at home Mum to our 4 boys, it was important to me that my family have skin products that were gentle, natural and free of any harsh chemicals and it seemed logical that I add soap making to my long and sometimes hapless list of makings and dabblings. This soap had to be one which was full of natural gentle goodies and as many sustainable and locally available ingredients as possible. As Beekeeper too, it obviously had to include honey from our own bees. This soap was a big success with family and friends and so my company, The Honeysuckle Bee & Me began…
​​Many of my products are inspired by our beautiful Northern Ireland countryside and ingredients that we have growing in abundance. So, be it elderflowers and honeysuckle from our summer hedgerows, or the herb patch at the end of our garden, I look forward to sharing a little bit of this country living with you…