Feather & Hay | Georgina Clackworthy
'I often find myself alone and happy in woodlands, rolling hills and wild places. It's here that I can step away from anxiety and the stress of fast-paced living.'
Georgina is a weaver, living in the beautiful Scottish Highlands where she runs her small textile business Feather & Hay. Each of her hand-woven pieces tells its own story and is created to become an heirloom that's treasured for life.
We asked Georgina about how her passion for nature was ignited in her early years and how it inspires her to create her pieces, how she brings her fabrics to life and the joys and struggles she experiences along the way.
words by Marjolijn Poutsma and Georgina Clackworthy / images by Georgina Clackworthy
How did you start Feather & Hay?
'I decided to learn hand weaving in the summer of 2014. By the Autumn I'd bought a floor loom and was weaving baby wraps by the end of the year. After a period of testing I sold my first baby wrap early in 2015, less than a year later. I had to fit weaving around four children and parenting alone as my husband works away for months at a time. Weaving was done in the early hours whilst the children slept. I learnt such a lot in that time and it felt like such a whirlwind but I loved it!'
What inspires you to create your pieces? Where do you get ideas for your patterns and designs?
'I'm a 100% rural person. I grew up on a farm and could roam the landscape freely, setting up habits for life. I often found myself alone and happy in woodlands, rolling hills and wild places. It's here that I can step away from anxiety and the stress of fast-paced living. The repetition of the seasons feels steady and grounding. Hand weaving is a rural heritage craft and it feels intuitive to create textiles that reflect the landscape and seasons. When I am unable to be in my favourite outdoor escapes, it's the colours and textures that I remember and that gets poured into my work.'
You say on your website that you weave 'wild stories into Scottish fabrics'. What stories are you telling with your pieces and how does every piece tell its own story?
'I'm drawn to nature. Even if I'm stuck indoors or a passenger in the car my eyes seek out colour and textures. When I'm outdoors, it's the smell as well. I believe that those who resonate with the natural world are sensitive to its nuances. We have favourite seasons or aspects within seasons: looking forward to hedgerows of berries or the tiny glimpses of Spring buds on trees. This is the story I tell through each textile. The feel, colour, texture and weight can convey history, a moment in time or mood. My job is to conjure these seasonal and wild moments for an individual to love for a life time.'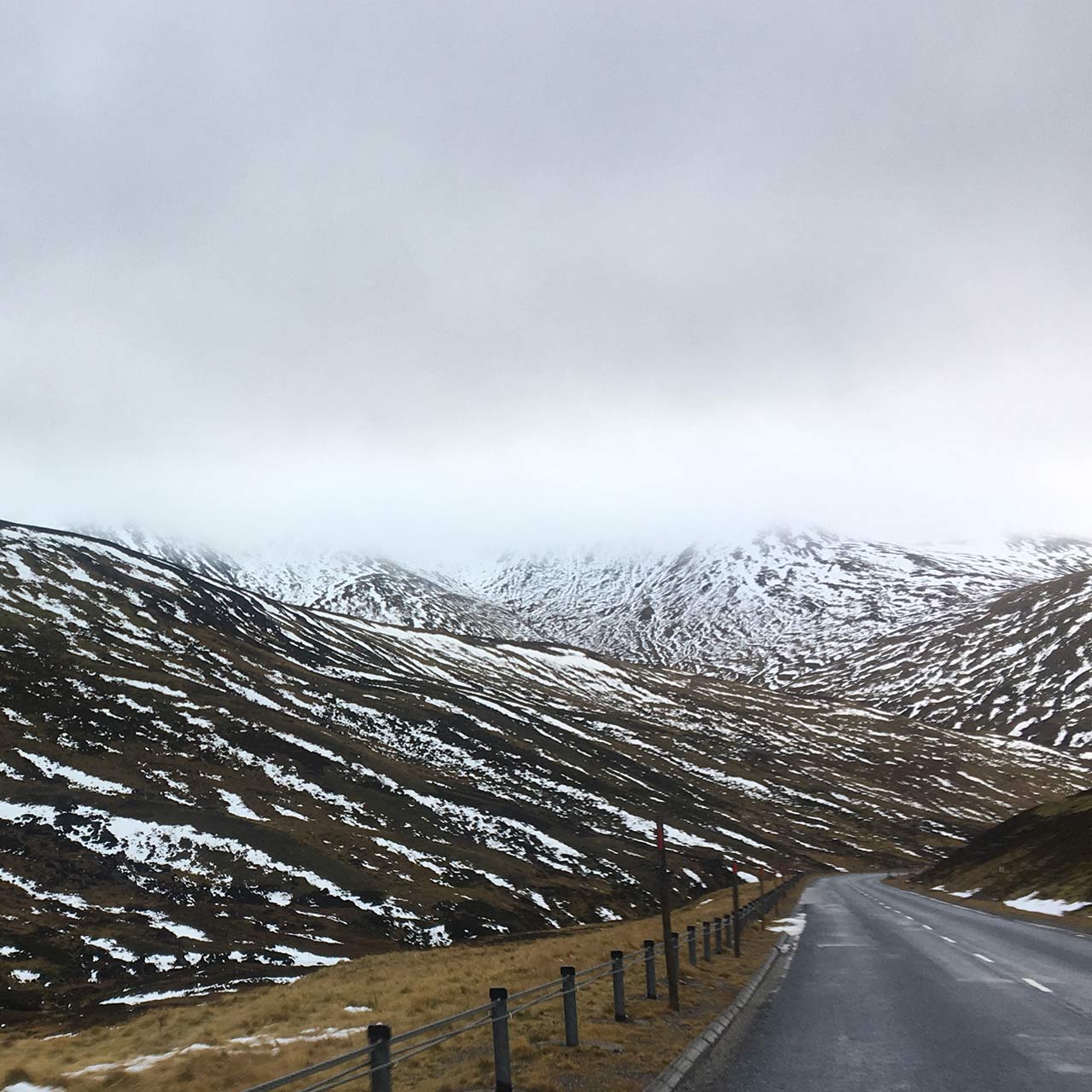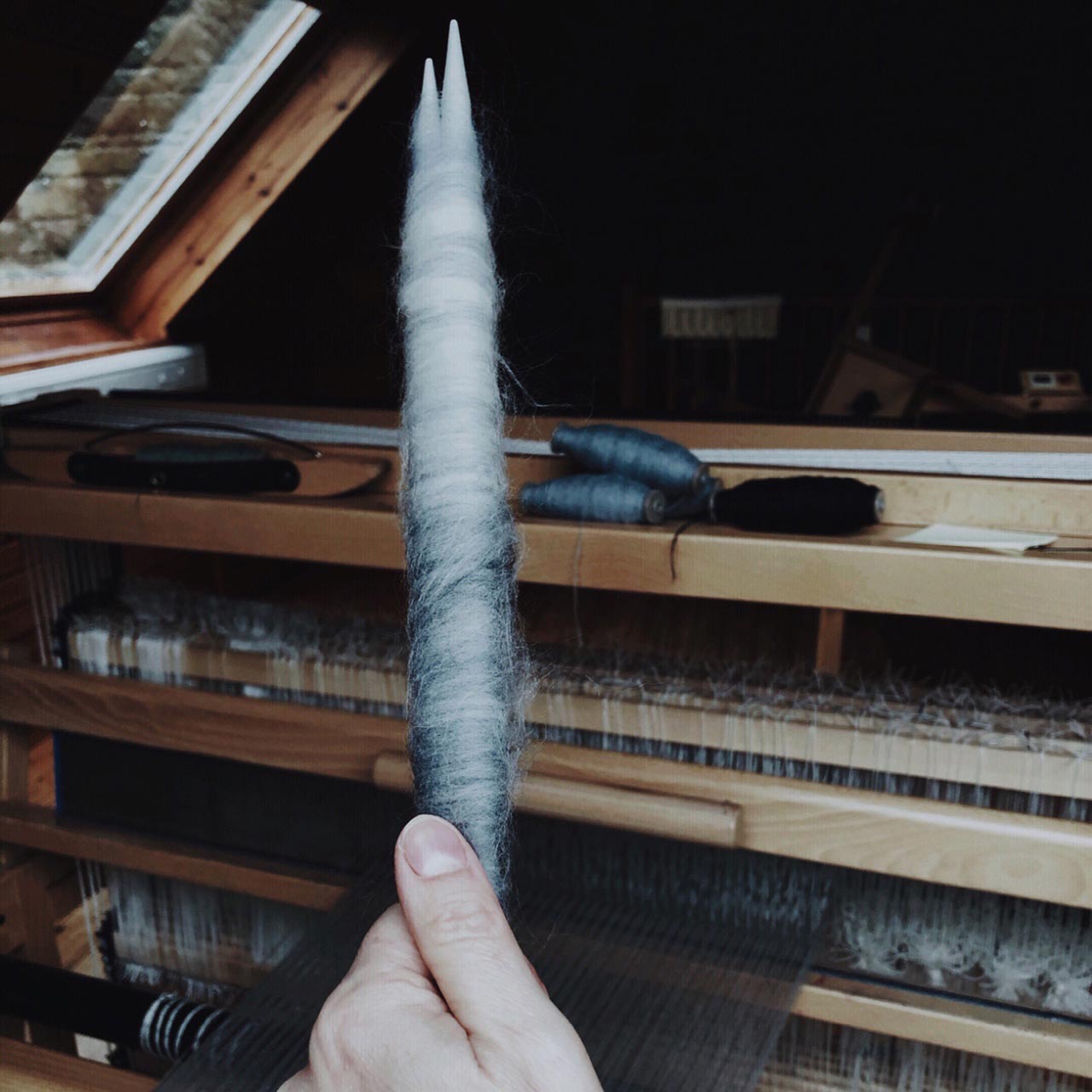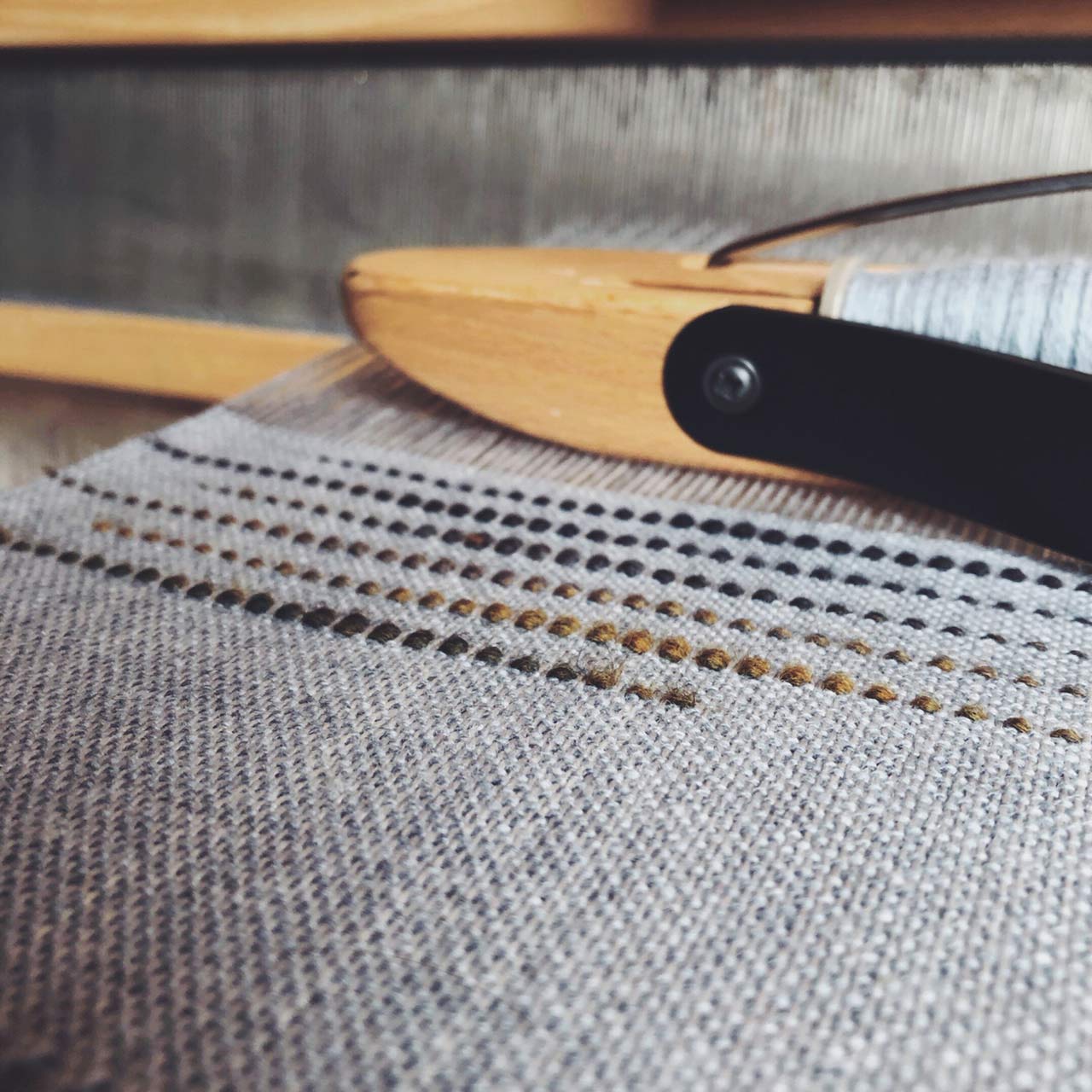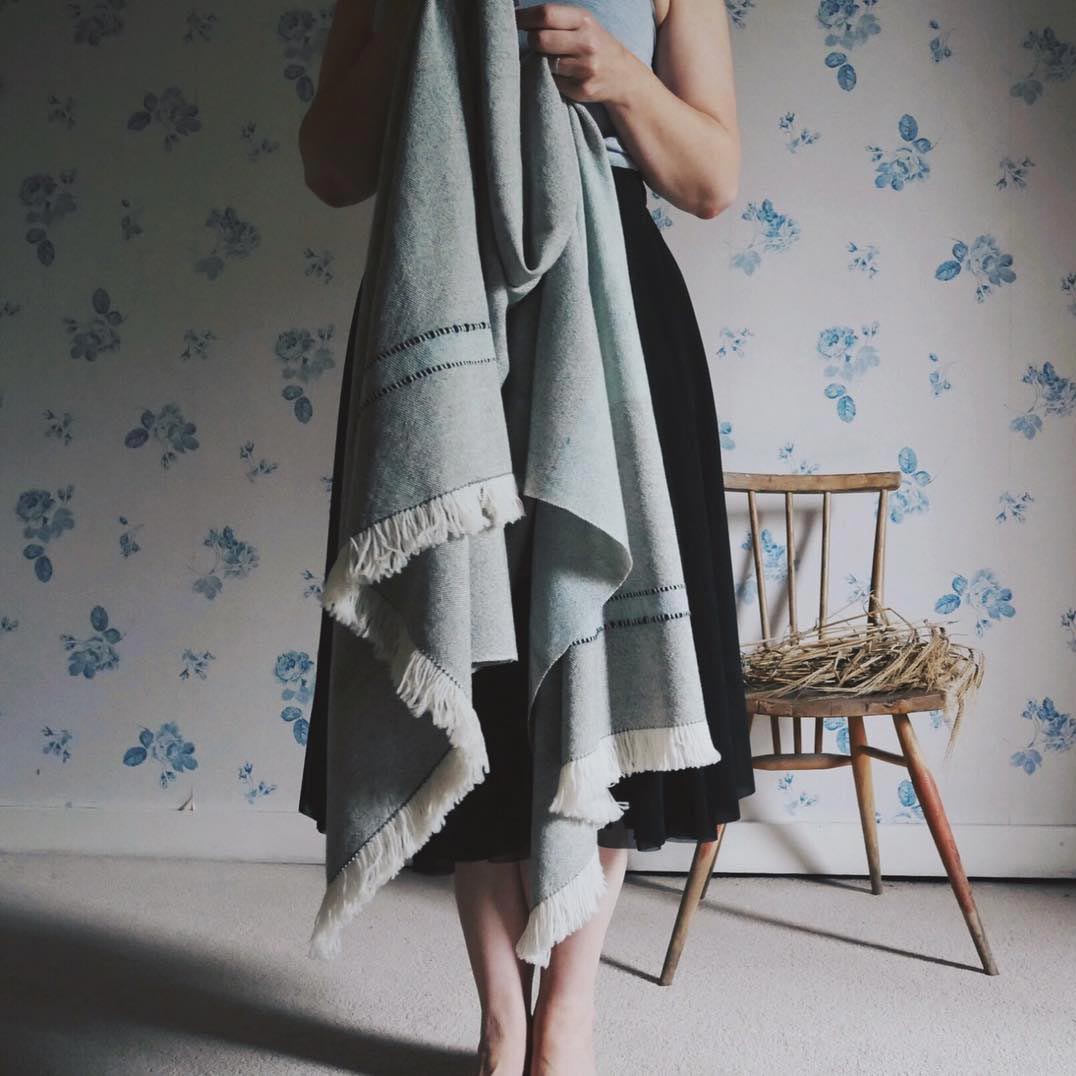 Where do you get your fibres from? How does sustainability play a role in choosing your materials?
'Choosing the right yarns has been a passion from day 1. It has taken me 6 years to perfect the materials I use. I buy British yarns created and dyed in-house or natural yarns dyed by myself. I strive for high quality, sustainable textiles; pieces that will last to become heirlooms and will not deplete the planet's resources. I use 100% natural fibres, they are beautiful and renewable. I'm blown away by the new and unique sustainable fibres becoming readily available such as Rose fibre and Tencel. Although these newer sustainable fibres feature in my collections, I love wool too. There's something magical about working with it, knowing it has been used by weavers centuries before me and is a sustainable choice today.'
What is the journey from inspiration to finished piece?
'Weaving involves a lot of precise working out. Each step must be mathematically calculated to create a viable textile. An incorrect calculation in one step of the process can ruin an entire run of fabric. I know, I've been there! This means I find it important to inject some intuitiveness into my work too.
I always start with the outdoors: collecting photos, wind-blown mementos and noting down the small details and feelings. Once home I will collect yarns, dye charts and, especially when creating custom work, make colour sketches to share. I have an computer weaving programme that helps see how colours might work together, but mostly I work that out through sampling new combinations. There's nothing more conclusive than sampling! From then on, the mathematical process takes over until I add hand blended inlays. I LOVE this part. I do not plan ahead and work from gut feeling. The blending of colours and the placement of the inlays are created as I work – meaning each piece will be totally unique.'
You also create bespoke textiles. What's the greatest joy of crafting a commissioned piece? 
'I love getting to know people. It's an absolute pleasure to turn an idea into a textile. As I mentioned earlier, I believe we have a deep relationship with the textiles we choose to wear and have in our homes. They can be practical, tell a story of our mood and experiences, protect, and comfort us. Clients are often quite vulnerable during the process and I really enjoy finding out what they want, message by message. The responsibility can be a little scary, I strive to get it right and have been fortunate enough to manage it each time. It's a privilege to embark on each commission's journey.'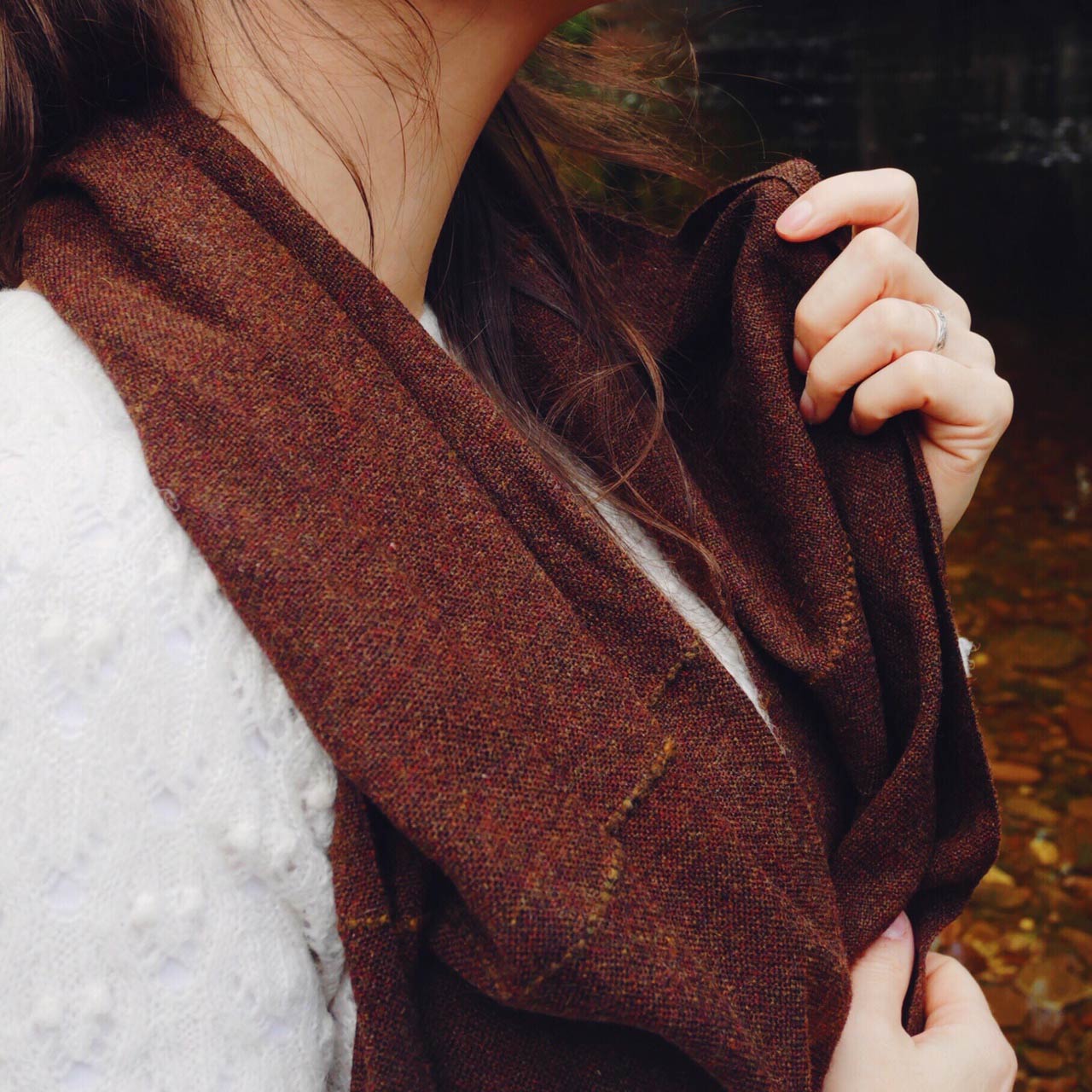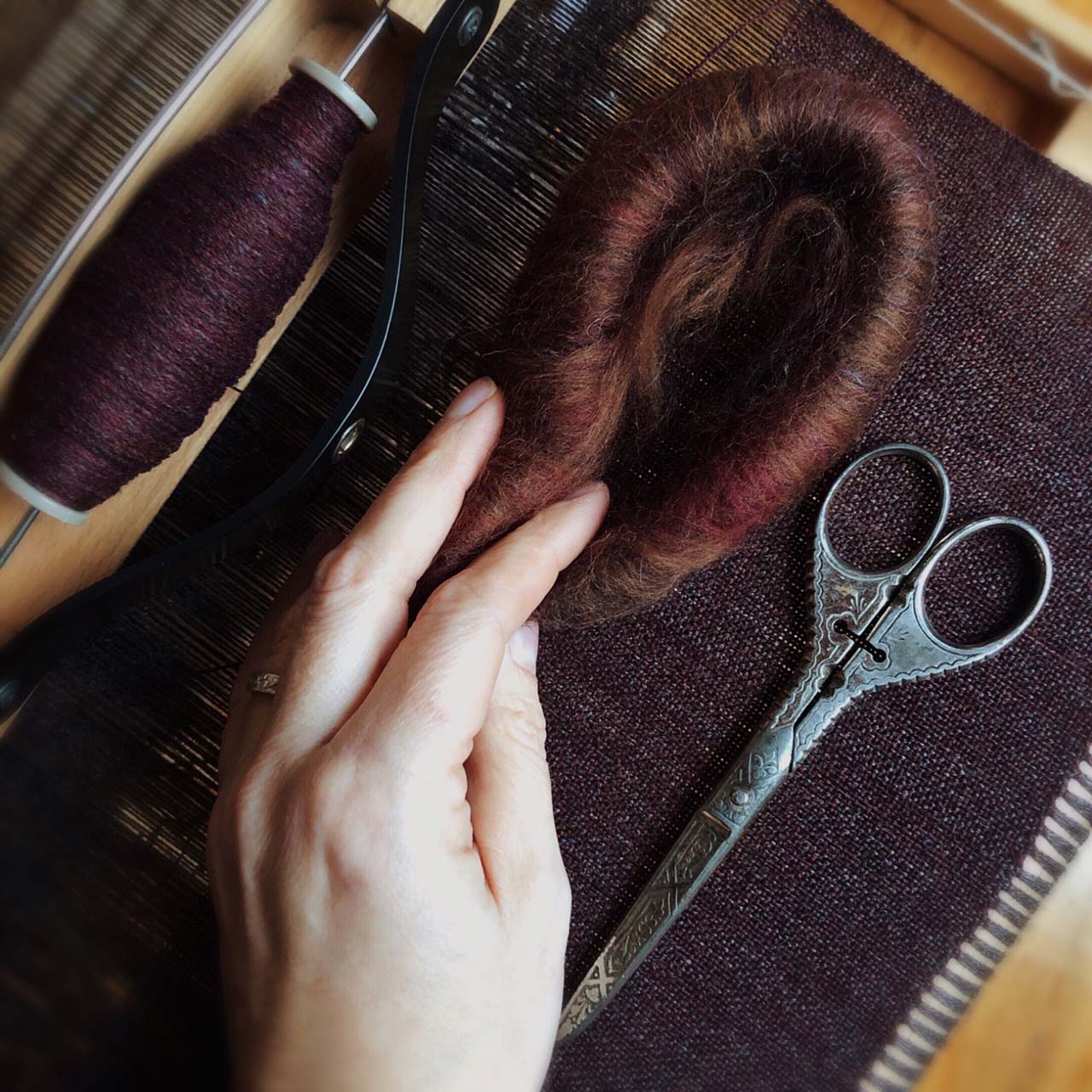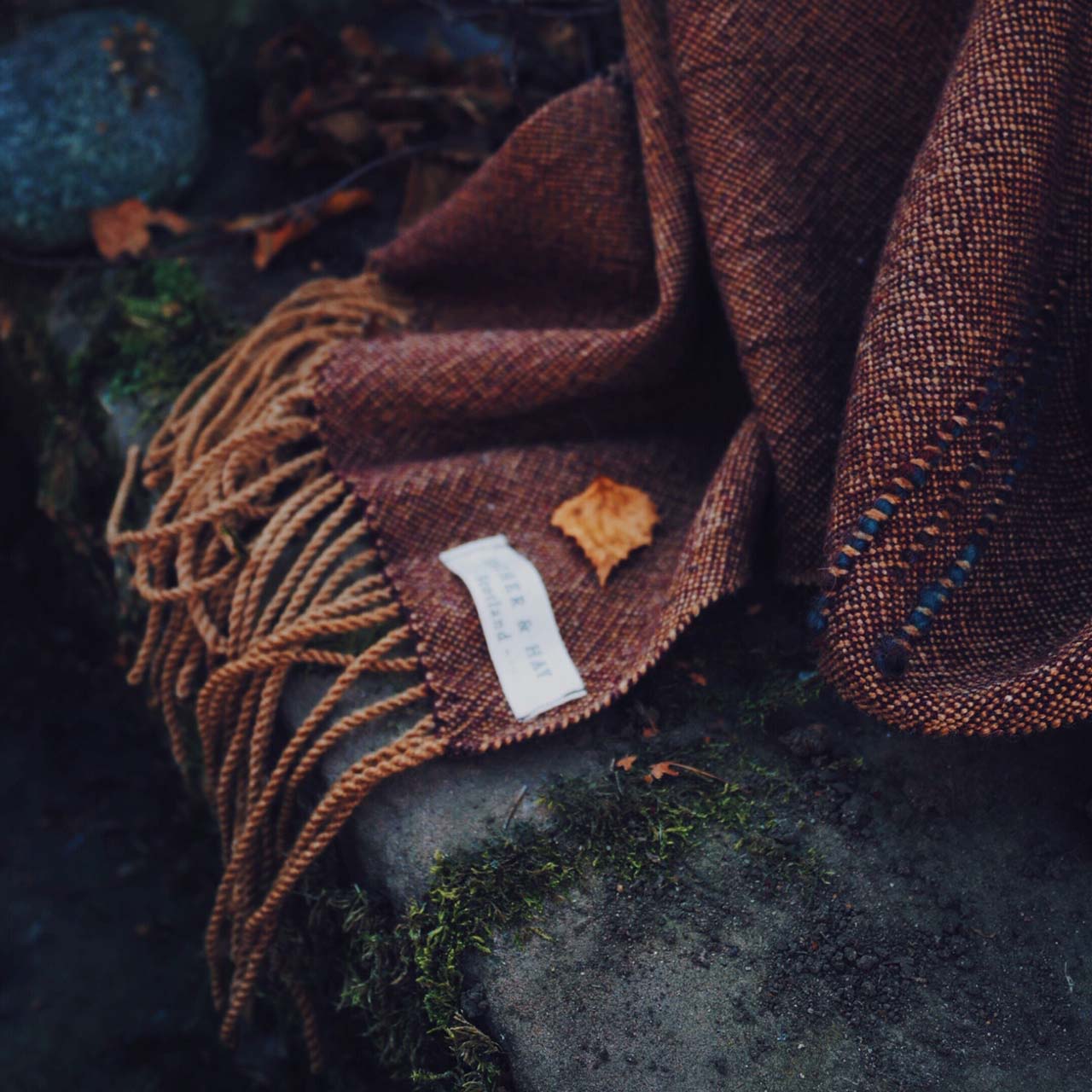 What do you struggle the most with in your business?
'I am a perfectionist. Although high standards are a good thing, I'm aware it's a cloak to hide behind. I think a lot of creatives find it difficult to 'finish' their work and let it go into the world. It happens not only with textiles but with photos, or social media posts, etc. It is my Achilles heel. I'm trying to look at it differently: when one project or piece is finished it allows me to begin another. It makes letting go a little easier.'
What do you enjoy the most about what you do? 
'Going on 'work trips'. I escape the family (or sometimes they get to join me) and venture off into the Highlands for some inspiration time! That's gold isn't it? That I get to be in those places for 'work'. I love that my 'job' immerses me in the places I love best. Then I go home to create textiles that remind me of them. I am a lucky lady.'
What are your future plans for Feather & Hay?
'As a busy mum to four children I'm happy to keep doing what I'm doing. I would love to offer some workshops: not necessarily learning to weave but helping people find joy in rural and creative experiences. In 2020 I have been working on creating plant dyes from local natural resources – I see this as part of Feather & Hay's future but as it's a gentle, seasonal process, I'm in no rush and see it unfolding at its own natural pace.'
And finally, what does slow living mean to you? 
'Slowing down to appreciate the smaller details in life. It is learning to re-connect with our planet as an individual and a community. It's being more aware of what the planet needs and working at being compatible with earth. We've tried to become so fast and efficient that we are not only doing damage but overriding simple beautiful elements.'
What materials/resources do you use: 'I use 100% natural materials such as wool, hemp, linen, cotton and nettle. I use a floor loom which in design is not hugely different to what cottage industries in Scotland used centuries ago. I do have a few modern conveniences such as a warping square (a rotating system that helps measure yarns), the calculator on my iPhone and weaving programmes to make life easier, but I love that my work echoes those that wove cloth before me.'
Which maker inspires you the most: 'I love collective thinking rather than individuals. Instagram is my favourite place to find users that are so creative with their practise, their photography and the way they present their work. Feather & Wild is a lovely example of how someone can exude feelings out of everything she creates and shares. I collaborated with her last year. When she told the story of my textile she made me fall in love with my own work. I was like – 'Wow, I made THAT!'. Take a look at her lovely paintings and etchings – they're gorgeous.'
How do you get in the mood to work: 'I love weaving. I don't often need to get into the mood but if I have a long warp to get through (it takes me at least an hour to weave one metre and warps can be 30-40 metres long!), I listen to music, audio books and podcasts. Some of my favourite podcasts right now are Hashtag Authentic,Own the Room and The Capital of Craft.'
What's in your mug beside you: 'Tea, no could be black coffee, no perhaps water… wine maybe? Haha, you get the picture! I always start the day with tea but a lot of other brews follow afterwards.'
How do you relax after work: 'I am a bit of a workaholic, so I get myself outdoors to relax. I do find weaving great for busy hands and a quiet mind, but I get sore muscles if I weave for long hours. Again, getting out for a walk is the perfect wind down. I have a lovely Jack Russell – Wilbur – who accompanies me. Getting out with him into the Scottish landscape – what better way to end the day?'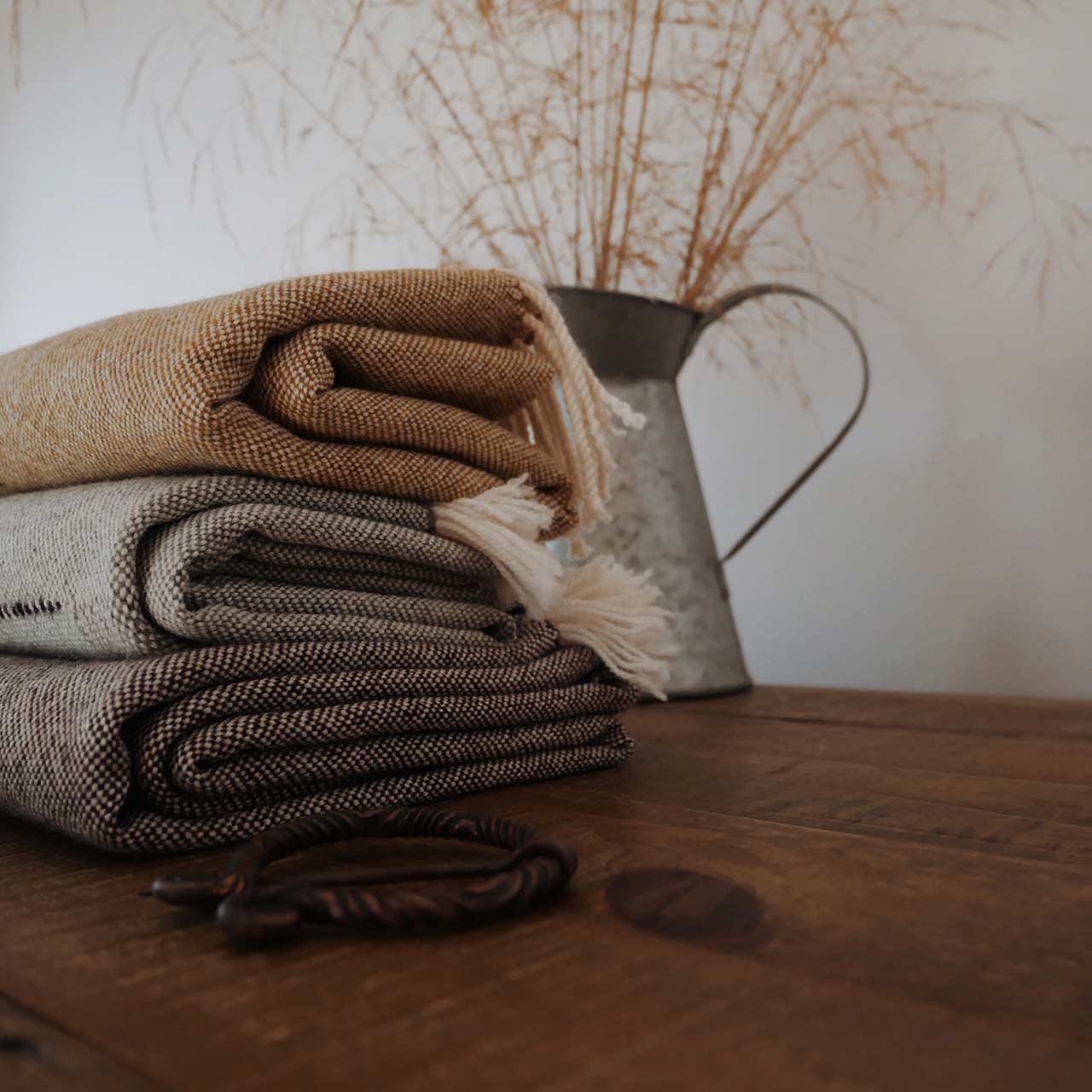 GEORGINA'S TRADE SECRET
Use high quality, sustainable resources for your projects
'Don't waste your precious time and expertise on cheap materials. I mean, it's great to practise with simple or basic materials but when it comes to making final pieces: don't cut corners. Match the hours you've spent honing that skill with high quality, sustainable resources. That's the way to make an heirloom textile.'