Tessa Hayward Sculpture  |  Tessa
'I make my work in hopes it will remind people to connect with nature. Life can be so fast and wildlife so scarce that it's too easy to forget its importance. '
Tessa is the artist behind Tessa Hayward Sculpture and creates stunning life-like animal sculptures for public and private homes and gardens. Using wood bark, her woodland creatures seem to grow organically from their surroundings, creating a unique feel to it and providing a wonderful habitat for small wildlife.
With a background in both art and countryside conservation, the step to creating woodland sculpture was a natural one. Tessa talks about her passion for the outdoors, what she loves about where she lives and how it inspires her, what her creative process looks like and what she enjoys most about her work.
words by Marjolyn Poutsma and Tessa Hayward / images by Tessa Hayward
It's lovely to talk to you! Can you tell us a bit about your background and what inspired you to start your business Tessa Hayward Sculpture?
'I initially studied Art but moved into Countryside Conservation, so have now gone full circle. I never intended to make Sculpture as a career choice, or start a business at all, it all happened organically. I was working in a community woodland project and began running workshops for local groups and schools. Somehow that ended up with me being asked to create a sculpture trail in my local area. Since then I've had a steady flow of enquiries for both public and private commissions and a few years ago I had a choice to either turn opportunities down or make it a full-time occupation.'
Can you tell a bit about the materials and techniques that you're using?
'My methods are very much rooted in green woodwork and traditional bark weaving. I've experimented with new materials and incorporated metals like copper and bronze. I source the natural materials that I use very carefully, choosing barks that are by-product in timber production and from wind-blown trees. I work closely with local sustainably managed woodlands and woodland regeneration. I often work in Rhododendron for example, as it's a very invasive species in the UK that shades out all other species and prevent them from growing.' 
How would you describe your signature sculpture style?
'The wood bark that I use creates natural organic patterns and unique textures, which are unlike willow or wood. It can make my work feel magical, as they seemingly grow organically from their surroundings. When my sculptures are kept outdoors, they provide a wonderful habitat for wildlife. You will often see birds perched on them, of find dormice nested amongst the barks. Eventually the bark silvers and the coppers become patinaed, mosses and lichen grow to cover the structure creating a whole new eco system.'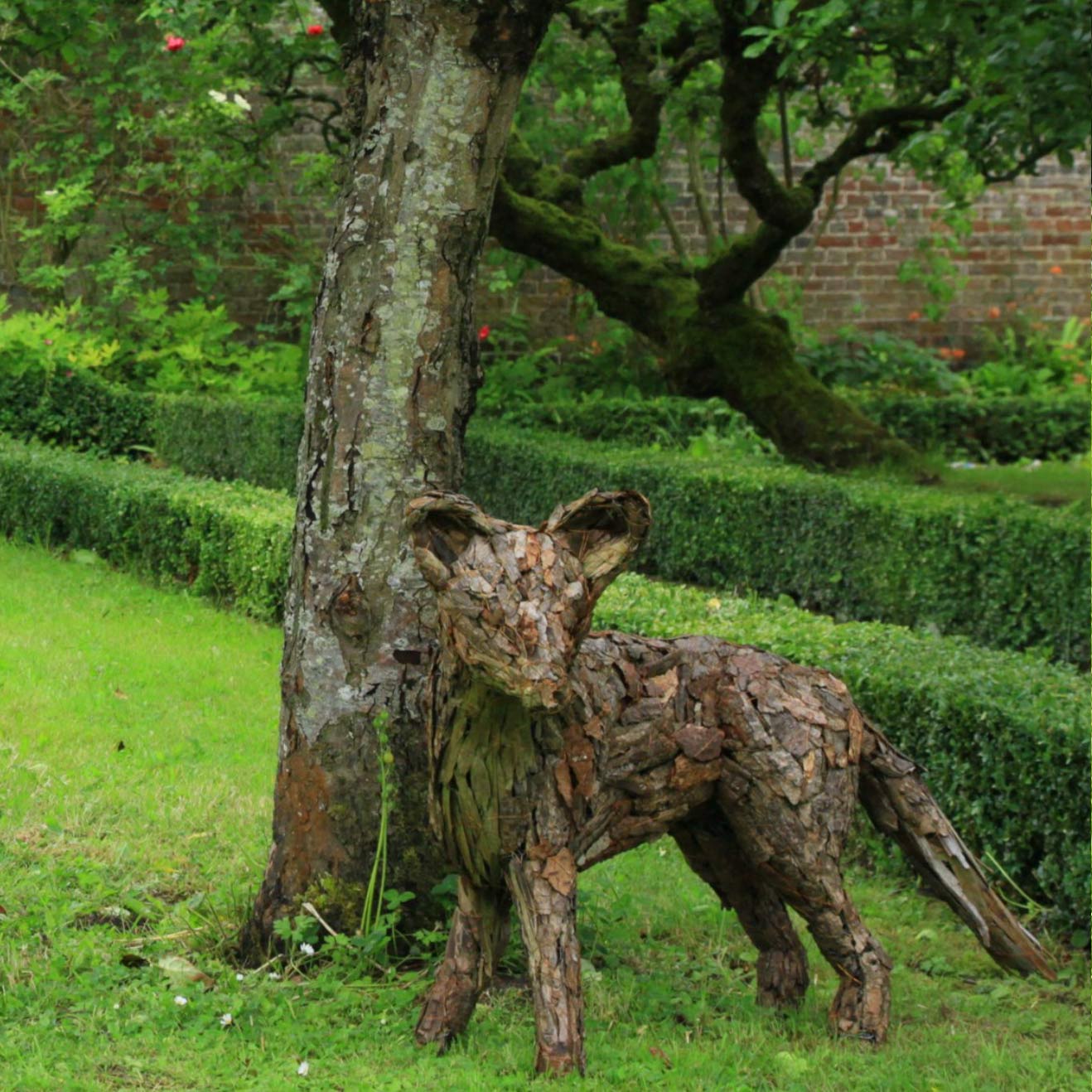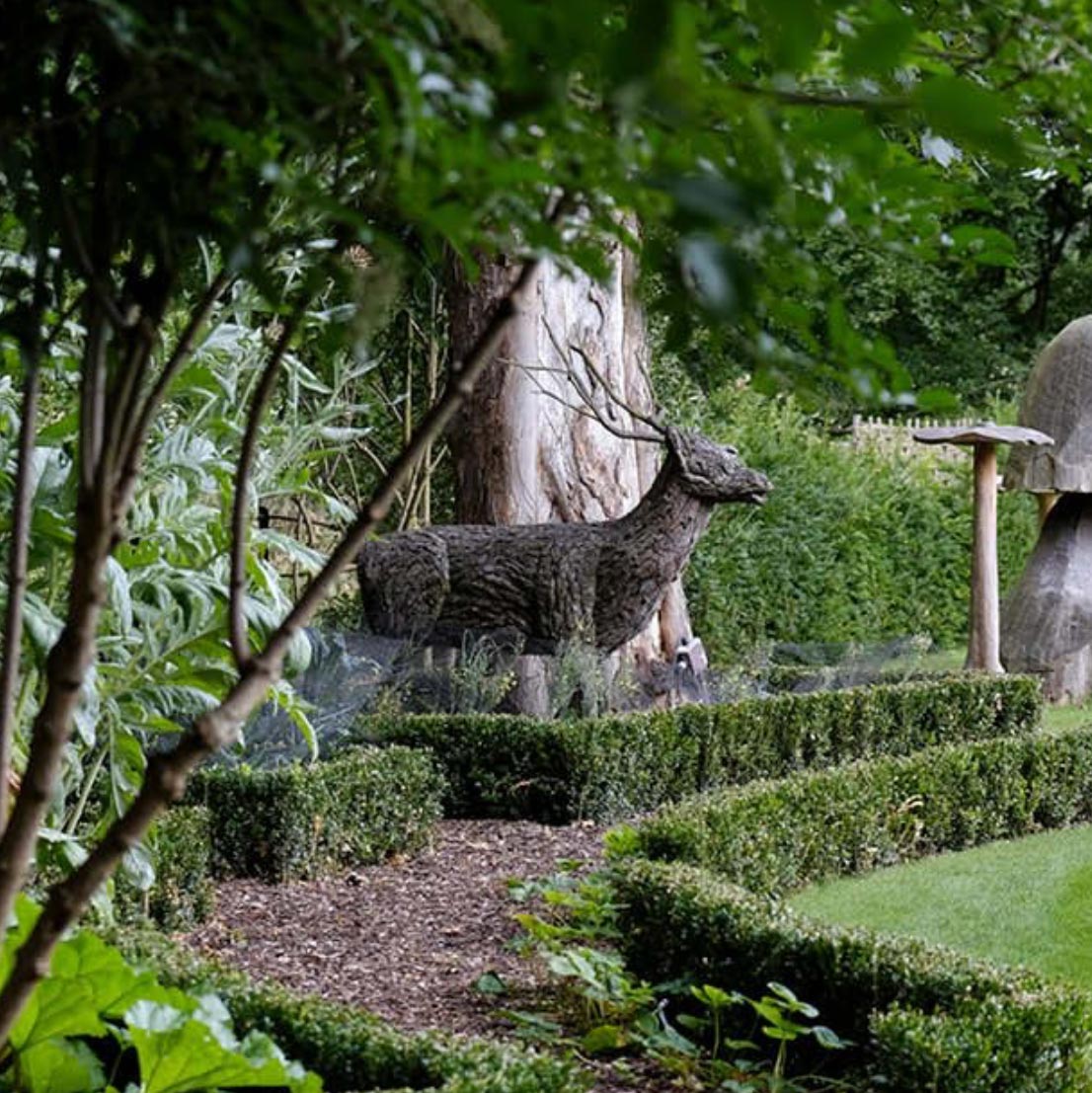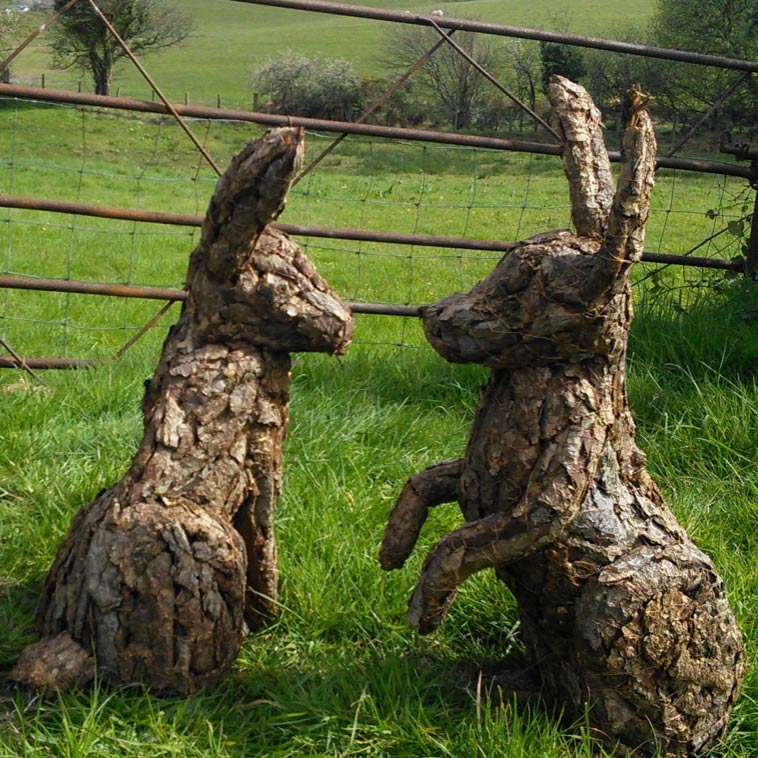 You take commissions for both public and private homes and gardens. Is there a difference between the two, for instance in process or kind of requests?
'Yes, I make two types of sculpture really, but luckily so far, they fit alongside each other well. Public commissions normally involve larger scale work, with internal steel frames. They are often figurative or interpretive. I love working on these as I really enjoy welding and metal work.  I do also take on private commissions. These are often pet portraits, or a particularly loved wildlife species, like deer or hares, and are normally life-sized. I also make a selection of garden sculptures that are ideal for smaller spaces, such as my line of songbirds perched on restored vintage garden tools which I sell at events and from my online shop.'
What does your creative process look like from inspiration or commission to finished piece?
'I think three words sum it up really, Calm – Storm – Calm! I start each new sculpture with a workshop tidy up, then I get out gathering up materials. I have good relationships with many woodland and estate owners locally who have given me permission to gather my materials from their land. I get outside, smell the smells of nature and – if I'm really lucky – spot some wildlife going about their business. This time is my calm and I find inspiration for each piece before I start sketching out ideas. Then I go back in to my workshop and the storm begins! My music goes on and it all gets a bit chaotic. Gradually my sculpture takes shape and it begins to emerge from the piles of metal, wood and bark. Finally, the calm comes again, as my work slows down, I pay attention to the details and my finishes.'   
Where do you work from? Is your workspace important for your creative process?
'I think where I live is a huge factor in my sculpture and business. It really only exists because of the unique landscape here, so I'm very much rooted to this land. When I make my sculptures, it's often the natural materials from my local landscape and the wildlife I see here that inspire me. I don't have to go far to be in nature to gather materials or find inspiration. So, my workspace is vital to my creative process, but my workshop less so.'
Are there any kind of sculptures that you love to make most or that people are particularly interested in and why is that?
'I do have a soft spot for woodland creatures, so I'm always happy when I get asked to make them. And I love making something to mark a special occasion or a memorial. It can feel very special to be part of something significant and personal.'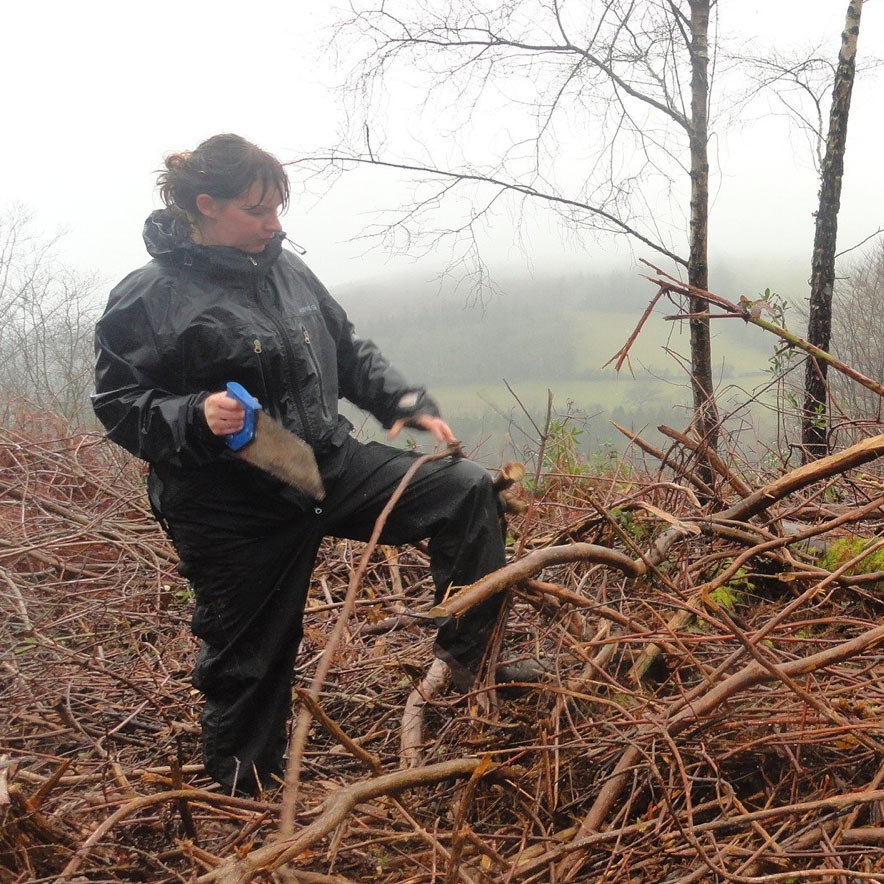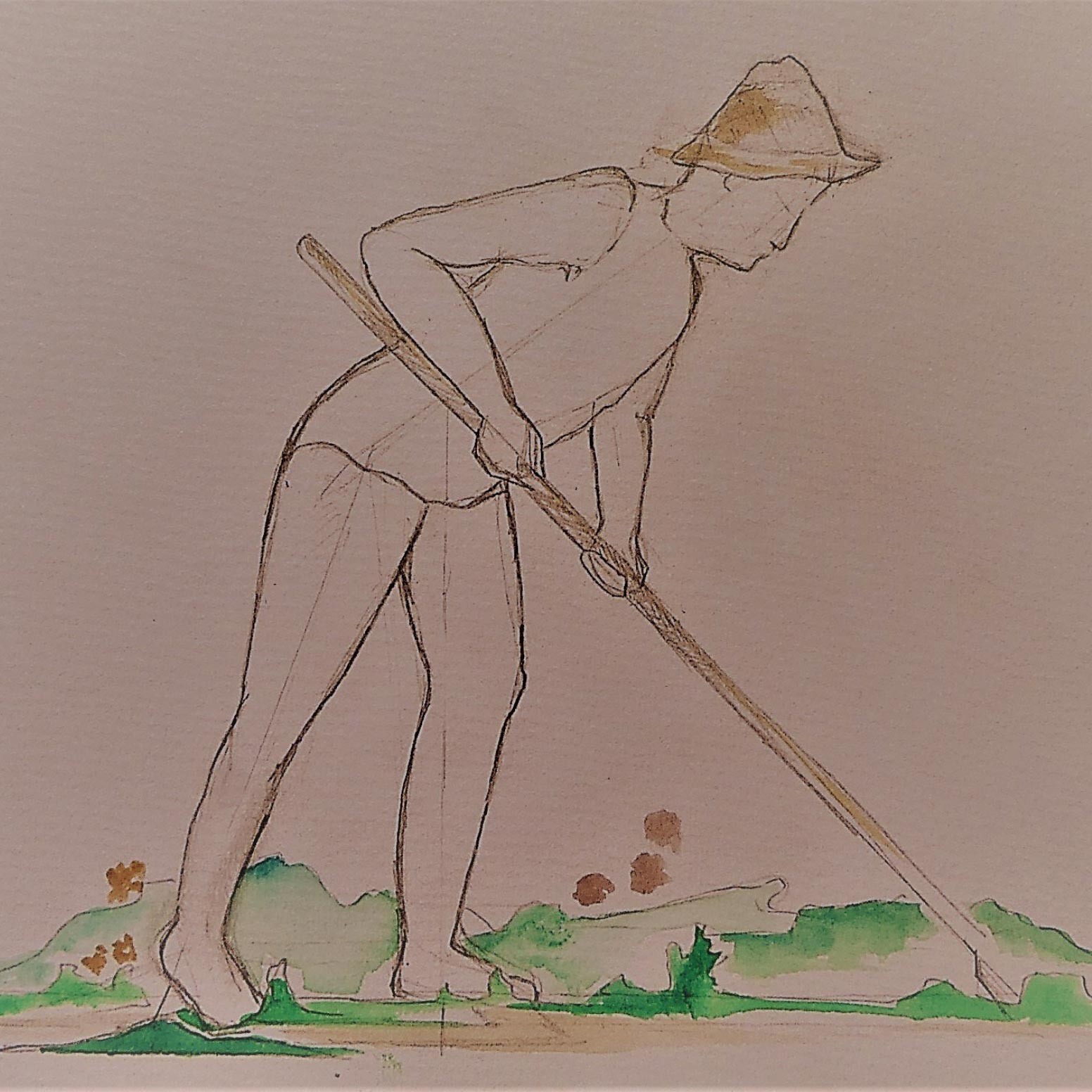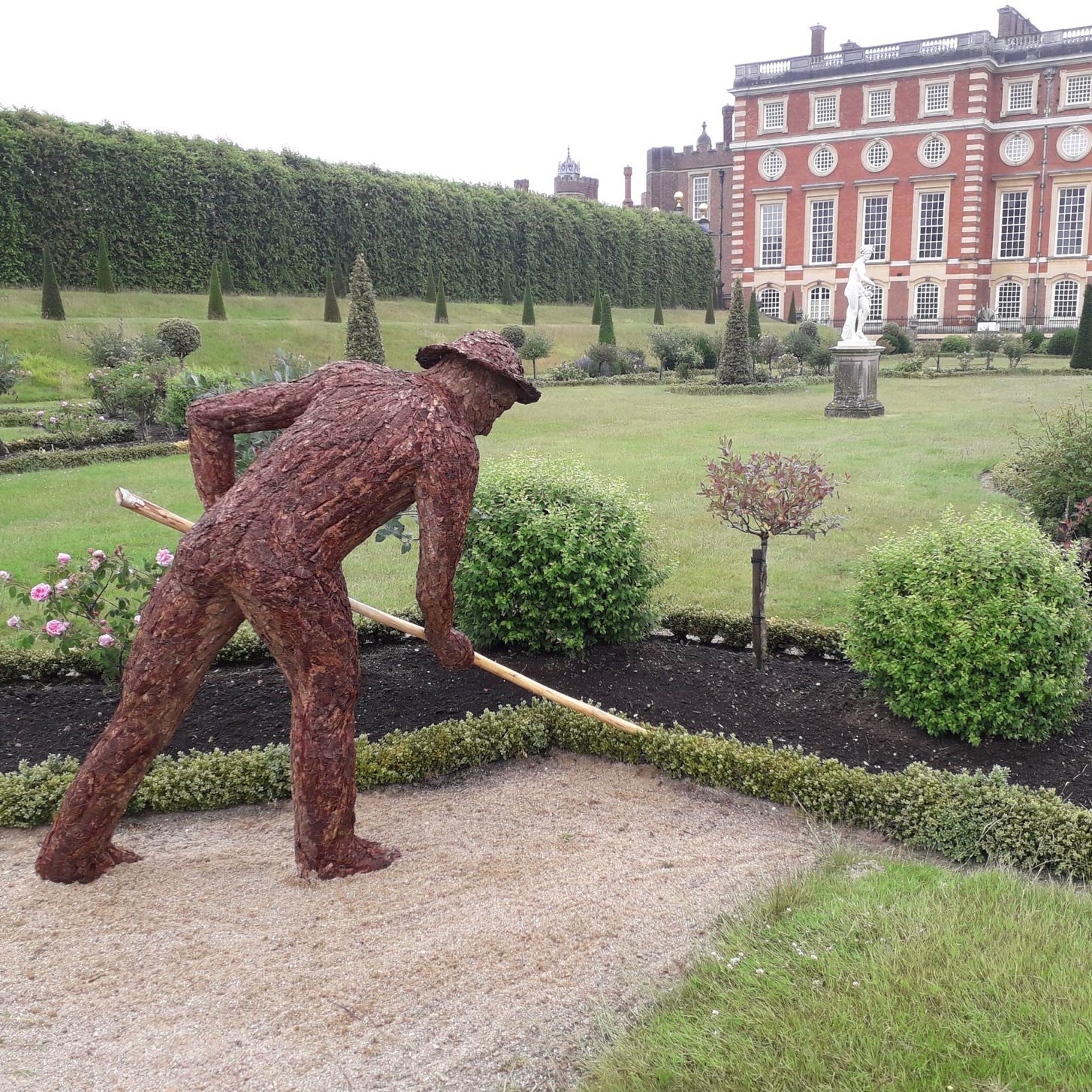 Do you have any work in progress that you'd like to share with us?
'I'm currently working on two projects. I'm finishing off some foxes for an exhibition in May in Mid Wales and I've also started working on some large-scale sculptures for the Ignite festival at Polson Lacy. That's got to be kept a surprise, so you'll have to wait to find out more about that!
Do you have a favourite season in the year and why? Is there seasonality in your business?
'I guess really, I like the season's changing best! My work is definitely affected by seasonality too, with certain barks and materials following the season's flow. I collect drift wood from Winter storms and peel barks in Spring.'
What do you find the most satisfying about the work that you do?
'Peeling long strips of bark, the smell of earth and moss under my feet, seeing the land steam in the morning and seeing someone experience joy when they think they've spotted a wild animal for a split second. I make my work in hopes it will remind people to connect with nature. Life can be so fast and wildlife so scarce that it's too easy to forget its importance. It's good to be reminded now and then.'
Is there anything you struggle with as a small creative business owner?
'I spend long hours in my own company, so occasionally, just now and then, I wish I could bounce ideas around and share some of the pressure of a deadline.' 
What are your other passions or interests?
'I'm very passionate about where I live. I live on the edge of West Wales, with my house on a shingle bank by the sea and I feel very privileged to share this space with its incredible marine and coastal life. I also love being in the sea. I swim most days from April to November and then wetsuit up to body board from November till April and get on my kayak when it's not too windy.'
Do you have some words of wisdom to share with us?
Give it a go. Some things break, some things stick. Some things work, some things won't.'
What does slow living mean to you?
'To me it means striving for a balance and to find time to play.'
What materials/resources do you use?
Brash, bark, driftwood, larch, birch, hazel, willow, Rhododendron, copper, steel, mesh, bronze, some recycled some new
How do you get in the mood to work?
I walk my youngest child to school and then pick my way home along the beach with my dog. So, when I get home, I'm normally feeling a bit windswept and ready to go into my workshop to get warmer!
What's in your mug beside you:
It's an English breakfast tea with soya, with little bits of floating bark and sawdust, I can't keep them out no matter how I try too!
Which makers inspire you?
I was inspired by landscape artists like Andy Goldsworthy and David Nash at Art college. But when I saw Sally Matthews' wolves in Grizedale Forest, I fell in love with them and that's what convinced me to start making sculptures. By then I had studied countryside conservation, so I felt confident in the materials I wanted to use, and ready to return to art.
How do you relax after work:
A swim in the lighter seasons and in the darker seasons a game of Scrabble by the fire, which can be hilarious with myself and my two sons being dyslexic! We basically make up our own words and change the rules as we play, so I've no idea why it's our favourite game.