Sue Rapley Art | Sue Rapley
'I deeply value my connection with Nature, and it is these feelings of nourishment that have been gently woven into the artworks I create.'
Sue is a contemporary artist, and her work is inspired by the wild beauty of the natural landscape which she believes brings nourishment, joy, and peace to our lives. She works from her beautiful light-filled garden studio, just outside the historic city of Cambridge where she lives with her husband and two border terriers.
We talked to Sue about her path to becoming a self-employed artist and a pivotal time in her business when she discovered her signature style. She shares with us how nature inspires her, the process of conveying this inspiration on to the canvas and how it's the variety in her creative practice that fulfills her the most.
words by Marjolyn Poutsma and Sue Rapley / images by Sue Rapley
It's lovely to talk to you! Can you tell us a bit about your background and what inspired you to start your business Sue Rapley Art?
'Developing my creative skills and exploring the painting process has played an important role throughout my life. From an early age I discovered my love of art, and as a student I found myself heading to Brighton College of Art to do a BA (Hons) in 3-D Design. Considered a course for the artist-craftsman, this provided me with the opportunity to design and create by hand. Here I worked with a vast array of different materials, such as wood, metal, and ceramics, learning to sculpt with different tools and techniques.
Following art school, my career path seemed unclear. In many ways I was not yet prepared for the commitment of becoming a self-employed artist. To this end, I spend some time working in the commercial sector, from magazine publishing to IT recruitment consultancy.
Fortunately, I eventually found my way, and fast forward 15 years, I re-discovered my love for art at a painting class. From this time onwards, my vision for a creative life opened up. I slowly built confidence in my creative practice and my very own art business came to be about 8 years ago. Since then, it has steadily grown and I continue to share my creative passions with a widening audience.'
It's your belief that spending time in nature brings nourishment, joy and peace to our daily lives and your work conveys this emotional connection. Where does the inspiration for your pieces come from?
'Moments in nature feed my creative practice, from my daily dog walks in the meadows near my home, to travelling further afield to the sea and coastline. I have always been fascinated with the ever-changing natural world around me, allowing me to explore with all my senses, inspiring my work.' 
Your work has a very distinctive style. How did you develop this signature style and are there any specific techniques you're using?
'A pivotal moment in developing my painting technique came about when I decided to experiment using a palette knife rather than a brush. This was fuelled by a desire to loosen up my style and find new 'freedom' with mark-making.
My interest in movement is also emulated through my palette knife strokes across the canvas. I tend to stand so I have that freedom to move as I paint – the bigger strokes the better! For me it's all about creating in an expressive, emotive way.' 
Do you have a favourite season in the year?
'As a nature-loving creative, I find much beauty and goodness in the rhythm of the seasons. My favourite season of all is Spring.
As Mother earth wakes up from winter, and gently tilts toward the sun, it's those first green shoots that start to emerge, that absolutely fill my heart with so much joy. At first the hedgerow becomes decked with delicate blossom petals, and the air is filled with a soft scent. There is a sense of new life that is fresh, vibrant and full of energy.  As Spring gathers pace, an absolute favourite is the abundance of cow parsley which features often in my original paintings and printed goods collections.'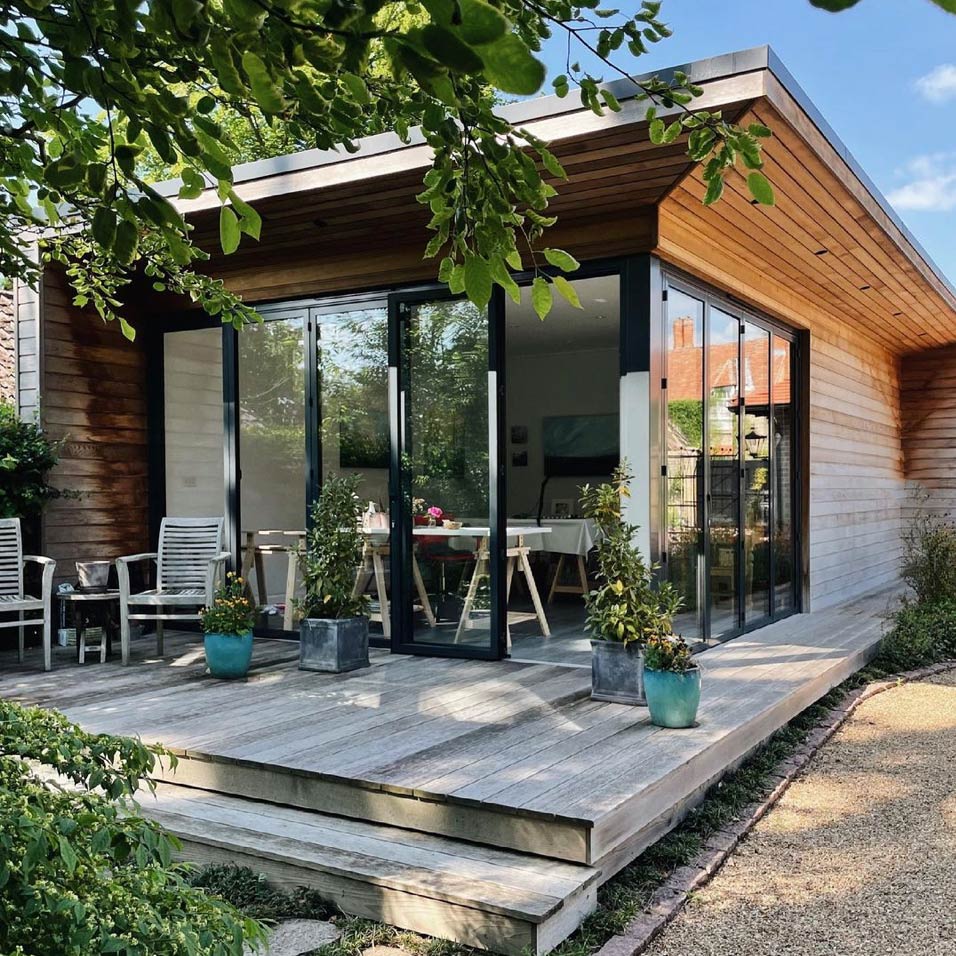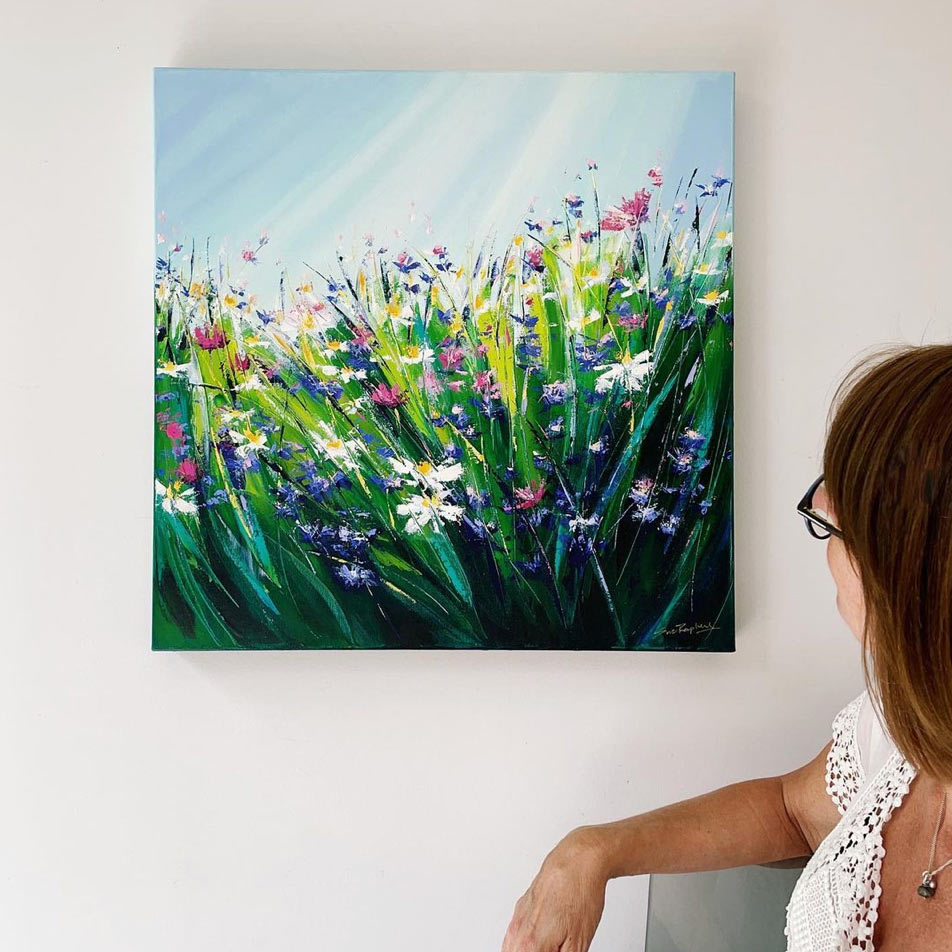 Is there anything you particularly enjoy making and why?
'As the creator of original artworks, I truly enjoy each new painting I make. From sketching out the composition and applying the first marks, to building layers and texture with strokes of my palette knife – the process of creating is so rewarding every time.'
From inspiration to finished piece – what does your creative process look like?
'The fundamental elements of my inspiration are my visual memories together with photo and video clips that I gather and bring back from my time in nature.  Back in the studio, I will develop a series of sketches, jot down ideas and notes on paper, playing with composition.  This preparatory work becomes my guide as I begin to paint.
For me, the very act of painting is like a meditation practice as my mind becomes absorbed in the process. Painting predominately with oils, I translate these natural influences in an expressive way, using my visual memory and emotions to capture the essence of a moment in nature – to create a response, a feeling, an emotion. The collections of original paintings that I produce seek to capture a fusion of my vibrant colour palette, and a feeling of sensitivity with the viewer.
Oil paints have a beautiful buttery quality, but they do take time to dry, which can be anything from two days to a week. To this end I will have several paintings in progress at the same time, where new layers and texture can be applied once the surface is dry. 
Finally, when these pieces are finished, this is when I choose the titles and a name for the collection.'
You have a gorgeous light-filled garden studio! Is your work space important for your creative process and how?
'It was absolutely the best decision for both my creative practice and my business to build a garden studio. Just over 5 years ago I moved from a small spare room in our home into this new contemporary studio and I feel so blessed to have this dedicated workspace. 
It has also enabled me to host many open studios, as well as collaborative events, and more recently in-person and virtual painting workshops.'
Do you have any work in progress that you'd like to tell us about?
'I have begun a new series of coastal-inspired paintings. Through the winter lockdown earlier this year, thoughts of escapism to my beloved coastline on the North Norfolk coast was my muse.  I am relishing these moments to create these feelings and memories on canvas.
For now, with my upcoming workshops this Autumn and other projects leading up to Christmas, I will continue to develop this body of work to be released as a collection in 2022.'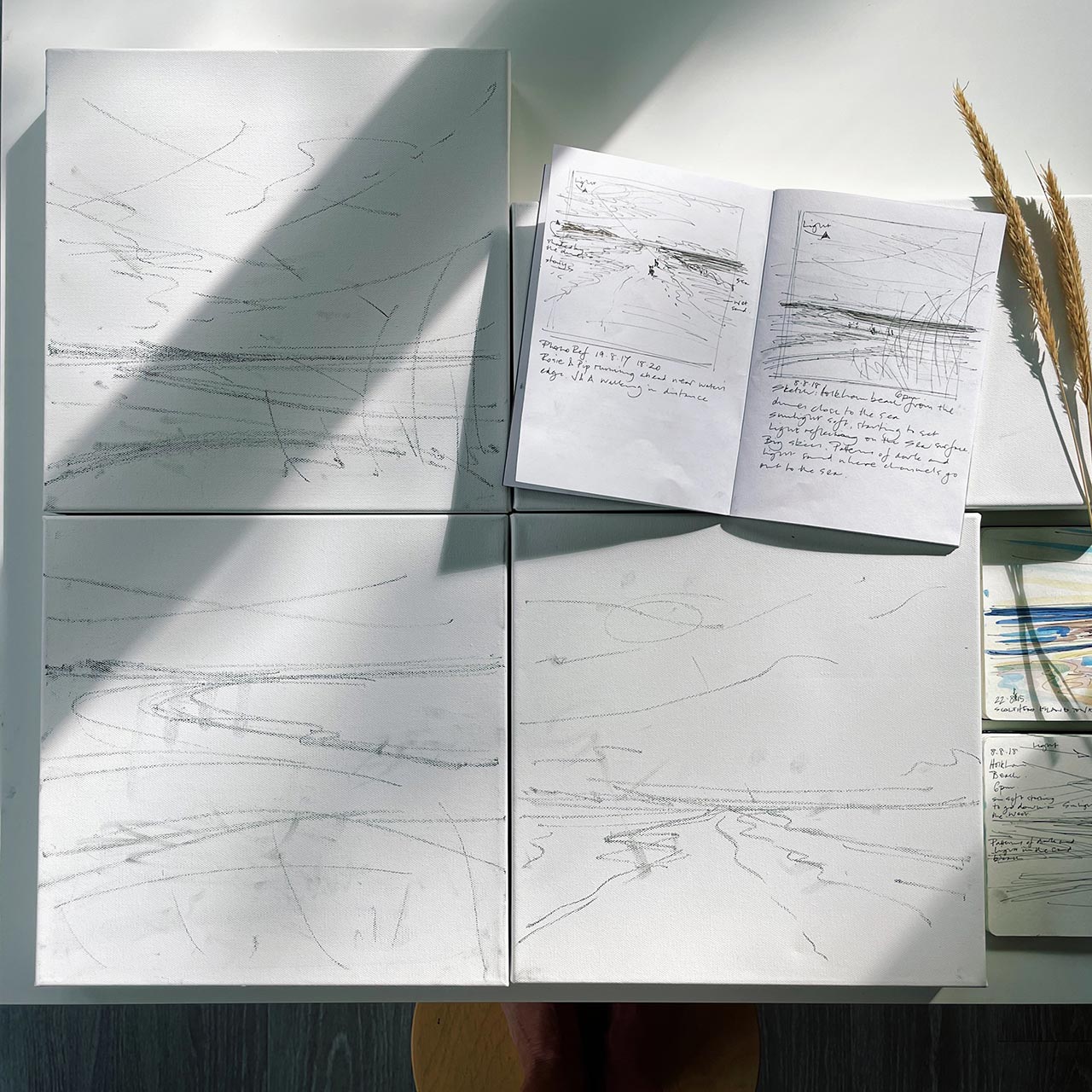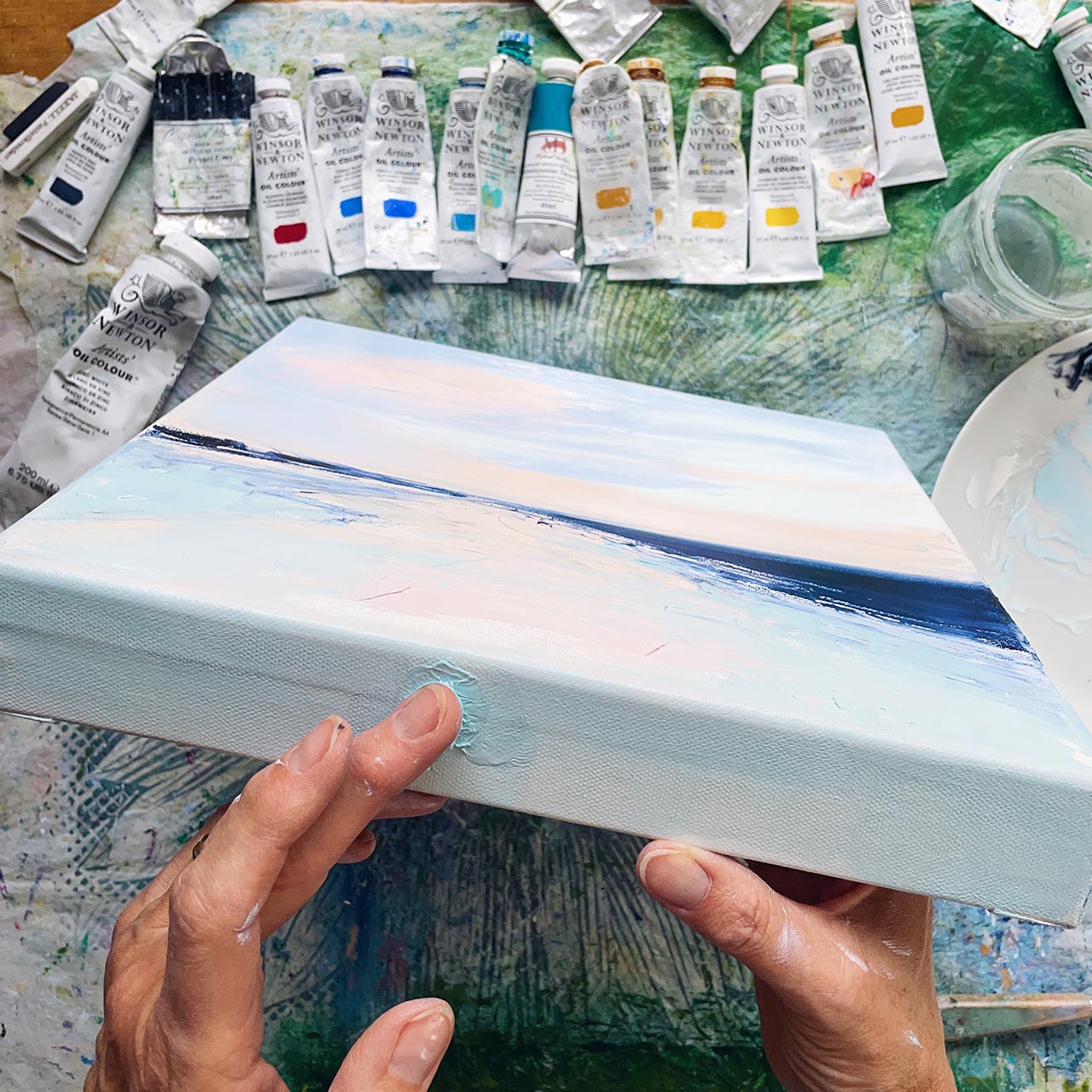 You also regularly run events from your studio, including virtual painting workshops. Can you tell us a bit more about that?
'The launch of my Virtual Painting Workshops earlier this year, has garnered an amazing opportunity to share with an audience, near and far, my love of oil painting. This has been an extremely rewarding diversification of my business to empower others to discover their own creativity.
The 'Create a Meadow' painting workshops are ideal for beginners, with no previous painting experience needed. It's more about trying something new, letting go of perfection and allowing your curiosity to guide you. I do believe that when we give ourselves the space to breathe, to explore, to play, it will bring beauty and energy into the other areas of our lives. Therefore, what I offer is not just about painting, but rather a holistic and enriching experience for all participants. 
These painting workshops offer the opportunity to explore using oil paints and a palette knife to create beautiful pieces of art. Through my easy step-by-step process you will learn the techniques required to continue your own art journey at home.
Pre-pandemic I hosted Open Studio events through the year, as well as participating in my local Cambridge Open Studios arts festival that runs every year through the month of July.' 
What's the best part of doing what you do?
'My painting practice is the heart and soul of what I do, but as I have diversified my work to offer printed goods including stationery and tableware items, and particularly now as an educator for my painting workshops, it is the variety that makes my creative practice fulfilling.'
Is there anything you struggle with running your small creative business?
There are many different aspects to navigate as a small creative business owner, and juggling these elements can become overwhelming at times. And whilst I am comfortable working alone it can feel quite isolated at times. I would say that one of the biggest challenges is being able to switch off from an active mind full of ideas! 
What are your other passions or interests?
'I do believe in the power of self-care, and over the last few years have become a big fan of meditation and some gentle yoga movement to bring a mindful intention to my daily routine setting the tone for my creative practice. I also love to play tennis and recently I have rediscovered my love for cycling which has brought many a carefree and nostalgic moment to my day.' 
What does slow living mean to you?
'The slow living ethos is very much a part of both my personal life and my creative practice. I love to start my day with a Morning Pages journaling practice. I find much solace in meditation and some mindful yoga to move my body and set my intention to embrace the beauty and goodness of each day.
For me, slow living is about being in the present moment. Taking the time to really explore Nature's beauty. I love to become absorbed in new details, shapes and patterns, observing the movement and feeling the air on my face, listening to the birdsong, and breathing in the scent. For me this is nourishment for mind, body, soul.
I deeply value my connection with Nature, and it is these feelings of nourishment that have been gently woven into the artworks I create.'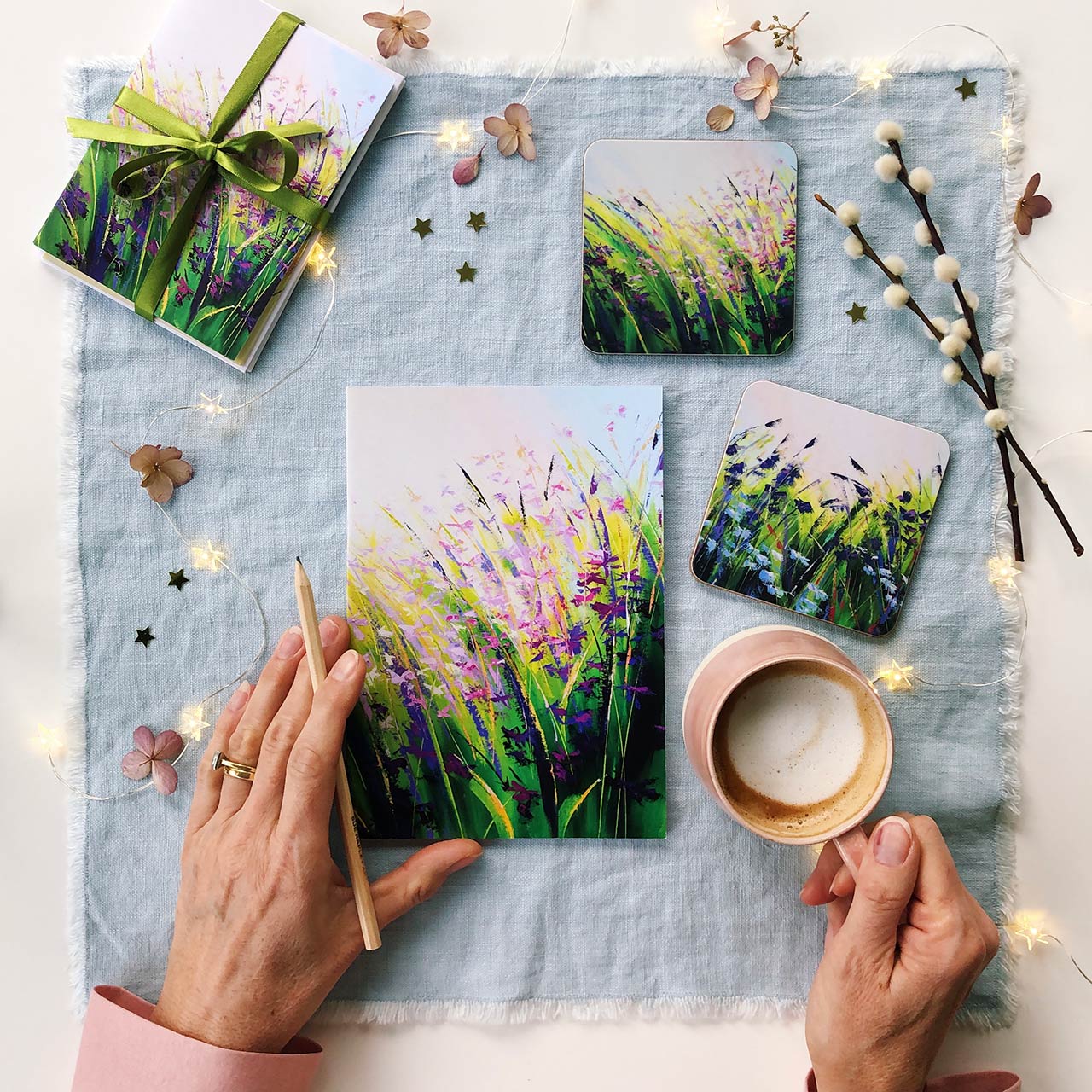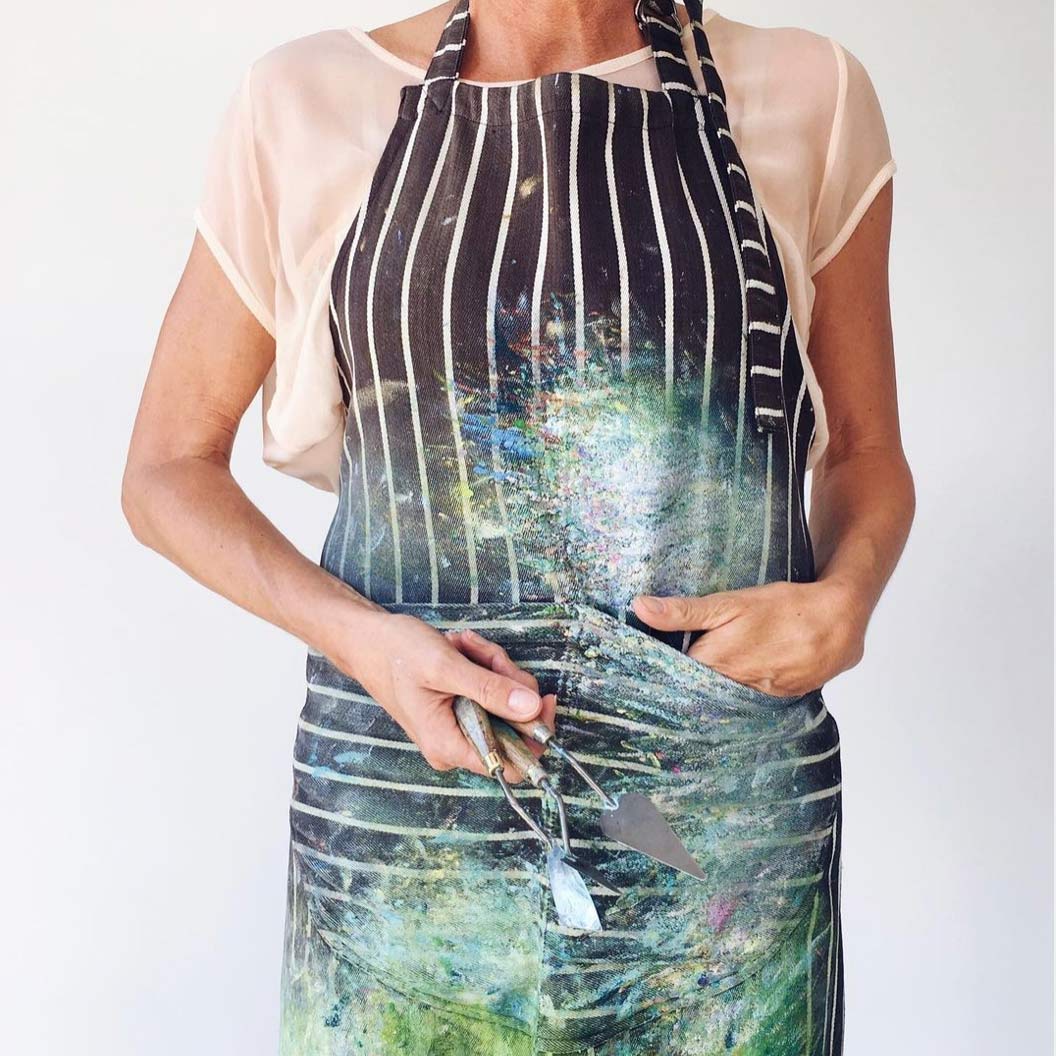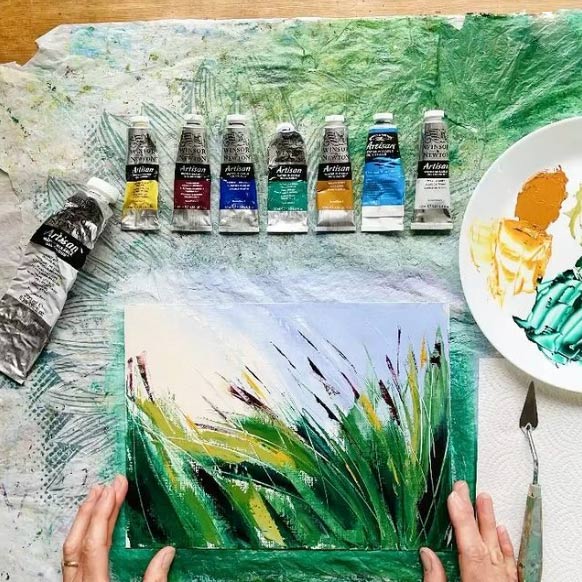 What materials/resources do you use:
'I use an old pine table where I can put my tubes of paint, palette knives and brushes stored in terracotta pots.  I also have rags, kitchen roll and white spirit to remove excess paint from my tools. When working on smaller canvases or paper I tend work flat on the table, and for larger canvases I have a versatile floor standing easel that is on wheels. This makes it easy to move around the studio if needed for the light.'
How do you get in the mood to work:
'As a creative, there can be much procrastination, so preparing my physical workspace can help. There is usually time spent scraping dried paint off palettes, cleaning the table, making a clear space which in turn assists my mindset for creating.'
Which makers inspires you:
'There are many artists that inspire my own work, perhaps most significant influences include David Hockney, Matisse, Monet, Cezanne and Picasso, as well as Barbara Hepworth and Henry Moore.'
What's in your mug beside you:
'Freshly made coffee always. We invested in a barista coffee machine, so making a good strong espresso with steamed milk is my morning ritual.'
How do you relax after work:
'As a family we love the arts, so we do make regular visits to live theatre and cinema. At home, time to relax and watch a good drama or documentary.'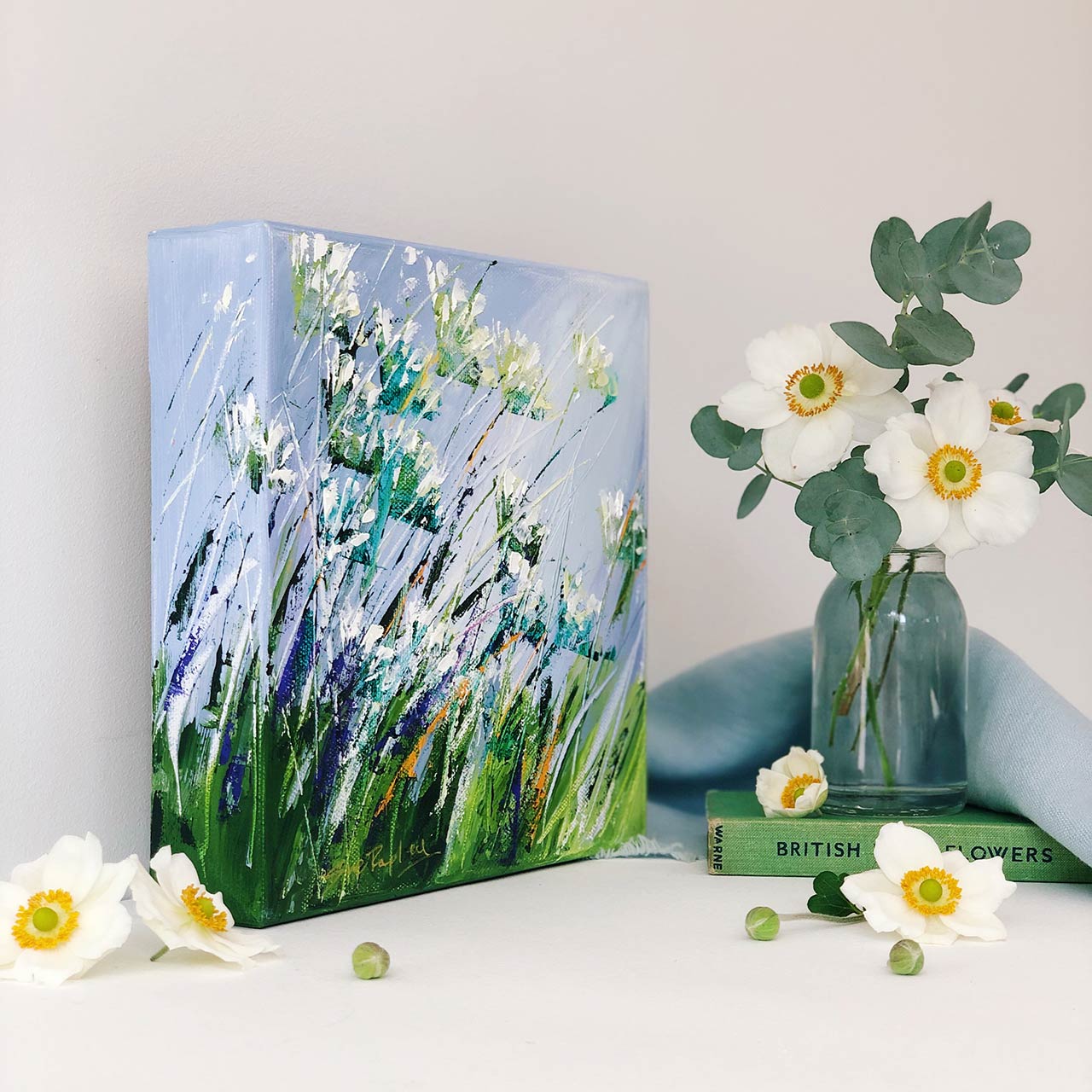 SUE'S TRADE SECRET
Use a palette knife instead of a painting brush
'Using palette knives to paint with, I have quite a selection of different shapes and sizes to choose from. Notably, I will reach for a particular knife with a beautiful curved edge which is perfect for creating arcs of paint, and I also use it to scribe through the surface of the wet paint. I will use the palette knife at a particular angle to the surface of the canvas as I am painting to create a particular mark or texture, which will depend on how quickly or slowly I apply pressure with the knife edge.'