A membership space for stepping away from the noise and escaping to a world of flowers. A place for people who care deeply about our connection to the natural world.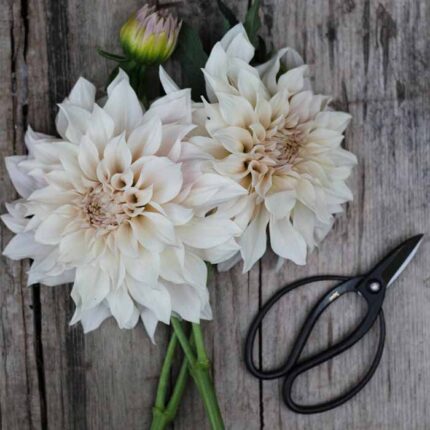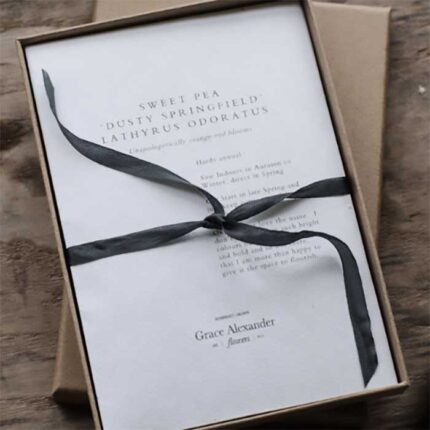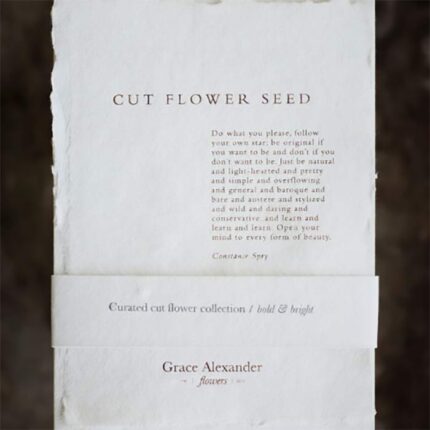 Grace Alexander Flowers | Grace
I'm Grace and Grace Alexander Flowers is a business based on the Slow Flower movement, emerging out of a love for my garden, my countryside and my ground. The sowing of a seed is a primitive and primal joy. Putting a plant in the ground and expecting to be there when it bloomed, fruited or swelled was a turning point in human evolution, and the start of home. My flower field and my home are one. Many of my photographs are taken in my home or my potting shed studio, and we are often found eating, pottering or harvesting in the field. Our hearts' desire is to have a hammock in the field, and then maybe we'll get round to doing some snoozing there too.
My studio was built to house the shelves of seeds and brick-mould boxes of envelopes. It stands at the end of the garden of my 16th century thatched cottage in the Blackdown Hills. I pack my seeds looking out over my orchard and my meadow-planted flower field. I have a greenhouse but I grow without polytunnels or artificial heat. When the flowers are ready, they flower. That's their thing. I weed them, water them, and make the most of their beauty. That's my thing.