Beautiful jewellery inspired by nature – necklaces, rings, bracelets, earrings that remind us of our roots and natural history.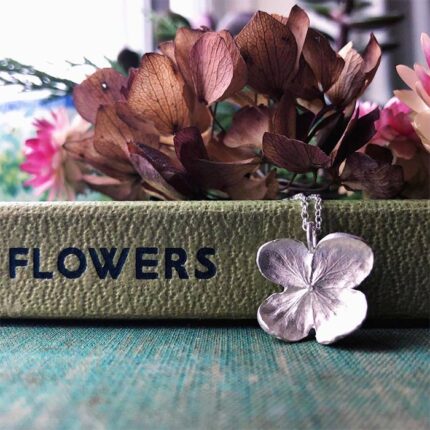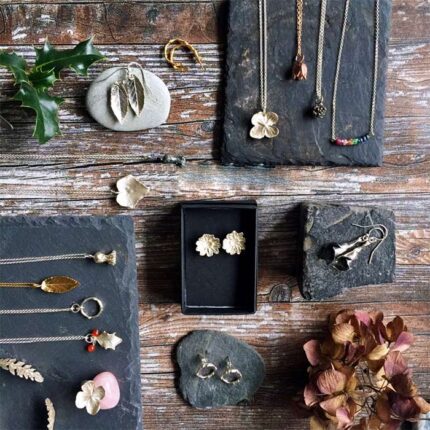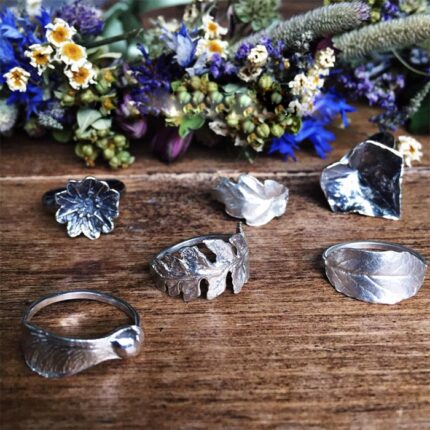 Grace & Flora | Kate Harvey
Hi! My name is Kate, I am a jewellery designer-maker in South West London. I make jewellery inspired by nature and also enjoy photography, playing guitar and being a Mum. I originally studied Zoology, so have been interested in nature all my life, and have been making silver jewellery seriously since 2012 – celebrating nature and capturing its beauty forever.
The challenges of modern life – the glorification of 'busy' – it's easy to forget that we are part of a wider and beautiful natural world, evolved over millennia into a plethora of natural beings and entities, flora, fauna, and us. Many of us don't easily get to experience and appreciate nature as much as we might like or even should, causing a disconnect from our roots and our natural history. Grace & Flora Jewellery is handmade especially to rectify this shift in culture away from nature, making reminders of the beauty that is around us, the exquisite forms that evolved with natural, organic intelligence – to open their eyes and see it.